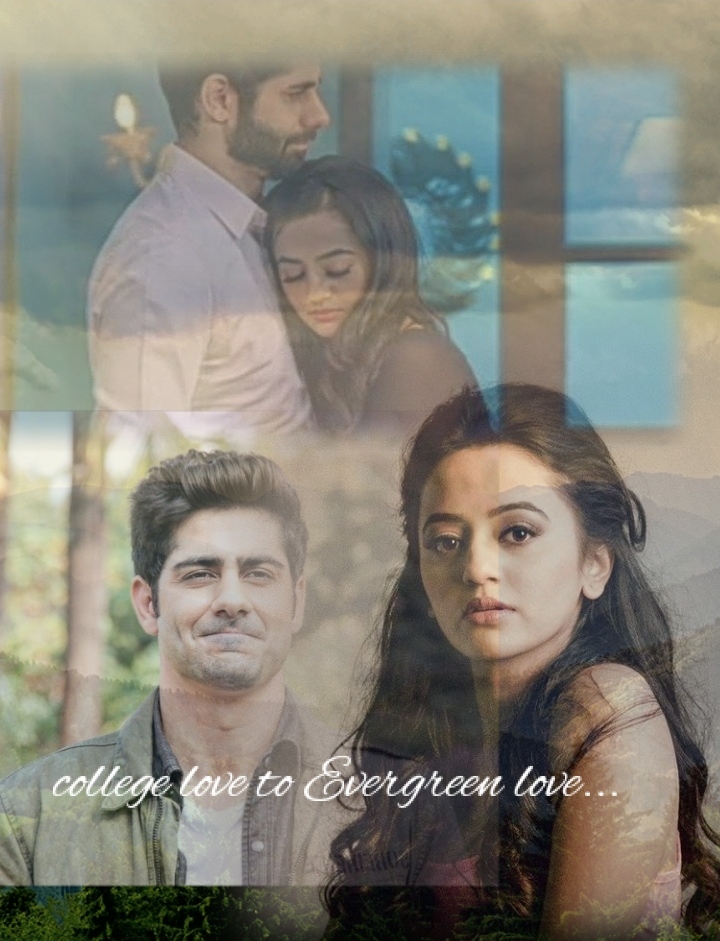 Today's Episode starts…
The same day
Night
Vansh in his room was thinking about ridhima and was recreating the scene which happened in the canteen .
Vansh – I was much rude to her today . I must say sorry to her.  Tomorrow I will say her .
He sleeps .
On the other hand
Ridhima too was thinking about the incident.
Ridhima- how rude he was . Hmm..how can he talk to me like this . What did he say vansh…rai singhania…huh..
Then her phone rings . The caller ID was of her mother.  She picked it up .
Ridhima- hello ,maa
Mother – hello pari (her mother calls her pari ) , tumi kemon acchen ? ( So guys , I forgot to tell that ridhima is from Kolkata and she is Bengali . This is for my special Radhika di… love you

)
Ridhima- Ami Bhalo achhi , tumi kemon acchen ?
Mother – Ami bhi Bhalo achi , dinata kemon thila ?(how was the day)
Ridhima – Bhalo maa , papa ki karucho (what is papa doing ? )
Mother – news , aau ki karabe (news , what will he do except that )
Ridhima – aau di
Mother – sleeping
Ridhima – oh , ok byee maa…shubho ratri
Mother – shubho ratri
She cuts the call
The next day
In library
Ridhima was reading some books in the library .then vansh came there . Vansh saw her . He smiled at went near her.
Vansh – hey!!
Ridhima looked at him but ignored him .
Vansh – Ridhima
Ridhima was still ignoring him
Vansh (in mind) – why is she ignoring me ? I have to say her sorry for yesterday .
Vansh – ahh..actually i came here to say sorry for yesterday , I think I was rude yesterday . I should not be rude to you . Sorry .
Ridhima- oh so still you are thinking that you were rude . You 're still stuck between your thinking and the reality .
You were rude to me
Vansh – so I am sorry for it . I ams sorry ridhima.
Ridhima ignored him and went near the book shelve . She was keeping the books .
Vansh went near her .
Vansh – ridhima , listen to me
She didn't listened him .
Vansh was out if control now , he was about to held her from back but rather than by mistake he pushed her and her wrist was on the edge of the shelf    and ridhima winced in pain . A cut took place in her wrist.
Ridhima – ahh….ahhh….
Vansh- i am sorry , what happened ?
Ridhima(angry)- no need for your sorry ohk and stay away from me .
She goes from there.
Vansh – I made her angry again..shitt
He also goes.
In the class
Ridhima was siting beside khushi . The khushi looked at her wrist and saw the cut .
Khushi – ridhima
Ridhima – yaa
Khushi – this cut , what happened ?
Ridhima – nothing , actually because if vansh .
Khushi – vansh , can you explain .
Ridhima explains her about the incident
Ridhima – he is very bad , huh..
Khushi – ridhima , it must have been by mistake na .
Ridhima- khushi you are taking his side .
Khushi – I am not taking his side , I am just telling the fact.
Ridhima – whatever .
Vansh came to the class . He looked at ridhima and her wrist . Her wrist was swollen . He was feeling sorry for her .
The class ends…
At night
Everyone ate their dinner and were returning to their rooms .
Ridhima returned to her room .
Then her gazr fall on a gift box .  She thought to open it . She opened it , first she got a letter . Then beside the letter a ointment and a pastry was kept .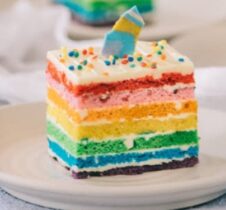 Ridhima starred reading the letter .
In the letter .
Hi , ridhima . I am sorry for today's incident.  In the class I saw your wrist swollen . So there's a ointment . Pls apply  that on your wrist and a rainbow pastry  for you . I hope you will like it .
~ YOUR'S VANSH
The letter ends…
Reading this a smile appeared on her face . She thought to apply the ointment . She applied it too . Then , she ate the rainbow pastry .
Ridhima – it's tasty
She was smiling .
Ridhima- wait a minute , why am I smiling ? Ahh…oh god
Then she sleeps
To be continued…
Thank you
Regards
"Kriti"


The post You are my love (Riansh) part 2 appeared first on Telly Updates.