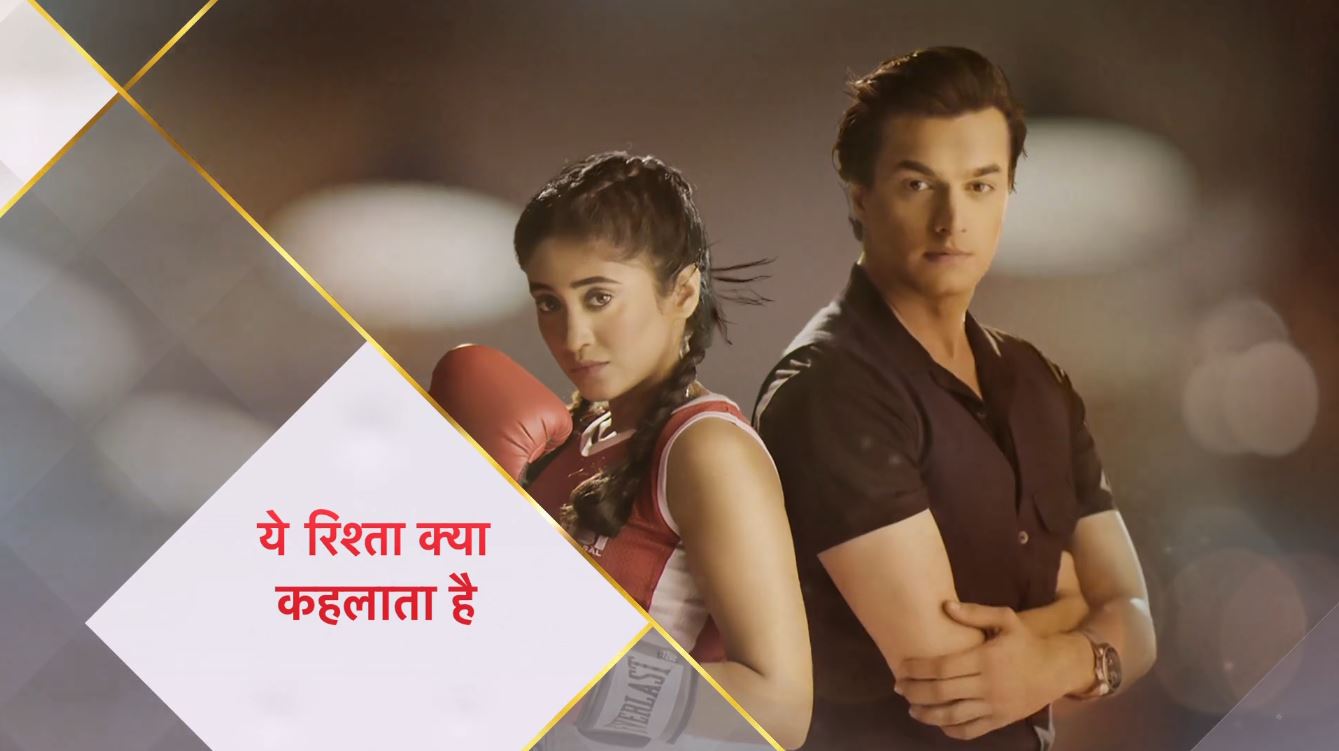 Yeh Rishta Kya Kehlata Hai 9th July 2021 Written Episode, Written Update on TellyUpdates.com
The Episode starts with Maai coming home and talking to Sirat. Sirat says you here, why do I meet you when…. Maai says I m a Banjaran, is this your house. Sirat says no. Maai asks why do you lie, its your house. Sirat says no, I just stayed here for some time. Maai says you have to return here only. Sirat asks what are you saying, I will send someone to give you nek. Maai says your eyes will speak out the secret, I also understand your dilemma, you got an inner conflict, don't deny the relations made in heavens, you have to return here, do you understand the meaning. Sirat says no, tell me. Maai says you are scared of something, its going to happen, it will happen by difficulty. Sirat says I got married to Ranvir. Maai says marriage and love are of different worlds, you will have to lose something, he will also lose something.
Sirat asks what do you mean. Maai writes K on her name. She says your fate is linked with him, there will be many problems, stay firm and fight, your fate won't change. Sirat says I think you are intoxicated. She wipes the K from her name. Maai laughs and says we will see what happens. Sirat says I don't trust all this, don't talk like this, my husband is Ranvir, I m very happy, I want to stay with him all life, he loves me a lot. Maai says he loves you, but you… Sirat says you just stop it, just bless me that I keep relation with all my heart, take the nek and go. Maai says I will take nek from your hands when my word gets true, don't fight with your fate, it will take you to the place where you ended your relation. She goes. Sirat says I have changed my thinking, Ranvir is my truth, that's it.
Chauhan asks did you check everything. The photographer says yes, don't worry. Chauhan says why will I worry, they will worry now. Manish says I m happy to see my son making me ready for my marriage. Kartik says I m very happy, not all sons get this chance. Manish says not all dads get a son like this, Suwarna and I are very happy to get family's attention, when children have no time for parents in this age. Kartik says you are embarrassing me now. Manish says such rasams give much happiness, thanks a lot for these moments. Kartik hugs him. He asks Manish to just enjoy the marriage day. He makes Manish ready. He says perfect, its wrong to look handsome than the groom. Manish says we didn't invite guests, else they would have seen me more than you. Kartik says we will call them. Kairav comes and asks why are you fighting. Manish and Kartik ask him to say who is more handsome. Kairav looks at them and says not you two, I m the most handsome, you are so so. They lift Kairav and take him. Raj says I m glad meeting Sirat, she is very hardworking, she is like my daughter now. Akhilesh says if you sponsor her team, then you will get profits. Raj says I make relations, not profit, I just want values, culture. Akhilesh says then we will be glad to work together. Raj says I also heard that Kartik is very valued. Chauhan says you will see Kartik and Sirat's truth in some time. Sirat comes to help Suwarna. Suwarna says you are worried. Sirat says no. Suwarna says I know your tension for Ranvir, don't forget yourself. Sirat says its nothing like that. Suwarna asks why do I feel that Ranvir's wife came in my marriage, not my daughter. Sirat says forget it, get ready fast, baraat has come.
Kartik and Kirti bring Manish and Kirti. Manish and Suwarna smile seeing each other. Kartik says we will postpone the marriage. Manish says no, don't cancel it, tell me what to do. Lav says pandit ji didn't come, how will marriage happen. Kartik says Dadi will get it done. Suwarna says I forgot what vows we exchanged last time, I want to know the vows in easy language, we shall remember it always, just Dadi can explain him. Dadi says you have give me a big responsibility. Manish and Suwarna exchange the garlands. Everyone laughs. Yeh rishta kya….plays….. Sirat thinks I have to take all vows with Ranvir once he gets fine, sorry Ranvir for not becoming a good wife, but I m trying. Dadi guides the rituals. Rukmani does the gathbandhan. Ranvir feels uneasy. Rukmani asks for nek. Manish asks Akhilesh to give it. Akhilesh gives the money. Manish gives nek to Rukmani. Everyone smiles.

Precap:
Manish and Suwarna get married. Sirat thinks where did Ranvir go. Ranvir coughs and gets shocked seeing blood on the kerchief. Sirat looks for him.
Update Credit to: Amena
The post Yeh Rishta Kya Kehlata Hai 9th July 2021 Written Episode Update: Maai predicts Sirat's fate appeared first on Telly Updates.