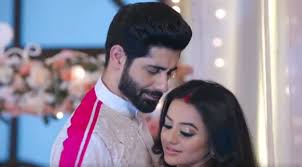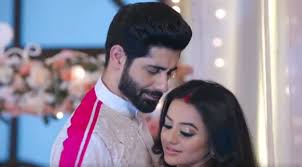 Scene showed Riddhima, sitting on bed,she was in her bridal dress,veil was on her face,her eyes,were just focused on her hands,which were heena adorned."Vansh rai singhania " ,the name written on them.
Her mind was not there ,it was lost, her heart was lost,lost in the harsh memories,that led to her marriage to an unknown man.
She knew his name,only when it was written on her hands.
She was lost,in the thoughts, that what game has destiny played with her.
What the of person that man would be?
Will her dreams ,she saw from her childhood die?
Will that person accept her as she is?
The room was traditional one. It was all dark,just some lights of candles.
Dark brown,black colors were all around. But now,after facing so much,she had no interest, atleast for that moment on colors.
She was, just having a unknown fear,that will,that night change her life so much. Will she have to ,give up today to an unknown man?
She then glanced at her wedding ring,that ring was ,the only bond that was binding her to the world now,.she remembered how she lost her mother andd sister in the car accident . How in the hospital bed her mother married her to an unknown man,who is the son of her late father ' s old friend.
She remembered how much she was broken ,how she is still,lifeless.
Precap: Vansh arrives in room.
The post Will you ever know me? appeared first on Telly Updates.