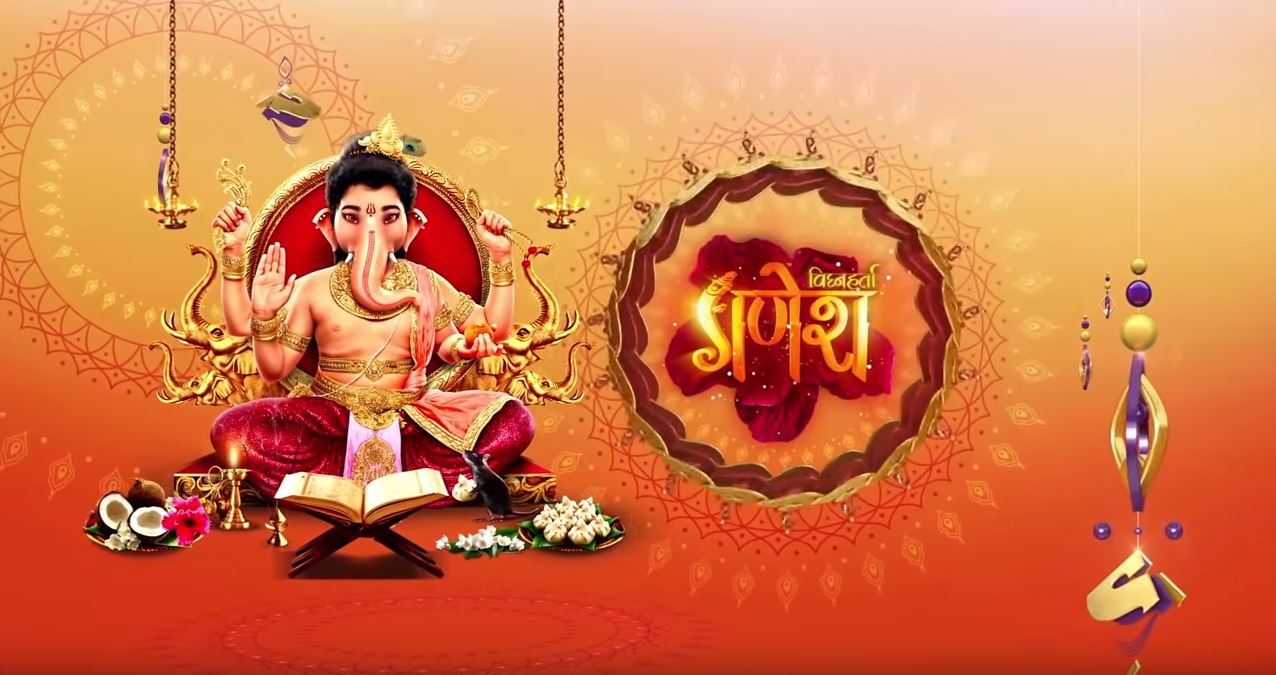 Vighnaharta Ganesh 6th July 2021 Written Episode, Written Update on TellyUpdates.com
The episode starts with Ganeshji narrating that one day Prabhu's devotee Madhavdas fell sick & Prabhu kept taking care of him.
Prabhu was taking care of Madhav while Madhav use to tell Prabhu that why are you taking so pain for me wasting your valuable time but Prabhu says that you are just not devotee but my friend also hence it's my duty to look after you when you are in trouble but Madhav tells him that you are God then why can't you recover me with your powers instead taking care of me day & night which I feel very awkward but Prabhu tells him that I can't go against human policies which is written in your suffering or if I help you then you have to take another birth but Madhav forces him to recover him & Prabhu says that if this is your wish then I'll do as you say & Prabhu recovers him which makes him feel very excited telling his Prabhu that now he'll again serve him so nicely but finds his Prabhu left & he too follows him.
Prabhu enters the temple while Madhav comes running but Brahman is closing the door hence he asks him he wishes to meet Prabhu but Brahman intimates him that I got the signal of Prabhu not well hence the door will be closed for 14 days & Madhav realizes that his Prabhu took his suffering on him hence he sits to sing prayers for him continuously outside the door.
Finally the temple's door opens after 14 days & Madhav praises his Prabhu while Prabhu tells him that henceforth my doors will always be closed in once a year becoming restless for taking people's sickness on me.
Ganeshji says this way Madhavdas got the opportunity of starting the Rath yatra which took place from this day after Prabhu's recovery.
The Rath yatra begins in which Madhavdas enjoys a lot & also starts feeling uneasy hence comes in his hut & pleads his Prabhu that now I am tired & habited to you hence to take me in yourself & he takes him in himself.
Ganeshji says this way Madhavdas got blessings of his Prabhu taking him in him while Pushpadant is surprised about Madhavdas's pure devotion because of which he got blessings also of going into him.
Ganeshji says that now I'll tell you that story which will give you great knowledge & whose he asks & Ganeshji tells none other than Goswami Tulsidas by which Shri Hanuman was also shocked. Some trouble emerged in entire world due to which Mata Paravati & Prabhu Mahadev were also disturbed.
Mata Paravati heard some nuisance while flowers plucking in Kailash wondering what kind of noise must be asking Prabhu Mahadev & he says due to non religious disturbance happening in this world but she asks him isn't there any solution to resolve this or is it that no God's or anybody's avatar's birth hasn't taken place due to which all these things are happening & he says this is Kalyug but time has come for the birth of that person who'll handle this non religious happening by spreading religious & devotional knowledge in people. Mata Paravati wonders asking who he will be & Prabhu tells her he will be the ultimate devotee of that God of whom I too am & she understands it's none other than devotee of Shri Ram.
A child is about to take birth in a rich person's house whose wife is suffering lot of pain due to her pregnancy while he takes birth & everybody is happy but the child is silent & his father is shocked asking what has happened but the maid says that this child is exceptional because he is born with 32 teeth & also did not cry instead took name of Shri Ram. Child's father wonders how come while his brother says this child might be a curse for family it seems & child's father falls in confusion but after child's mother who sees the face becomes very happy appreciating his looks.
Precap: As soon as child is born his mother dies while his father sends him with some other woman for his upbringing.
Update Credit to: Tanaya
The post Vighnaharta Ganesh 6th July 2021 Written Episode Update – Madhavdas achieves eternal blessings from his Prabhu. appeared first on Telly Updates.