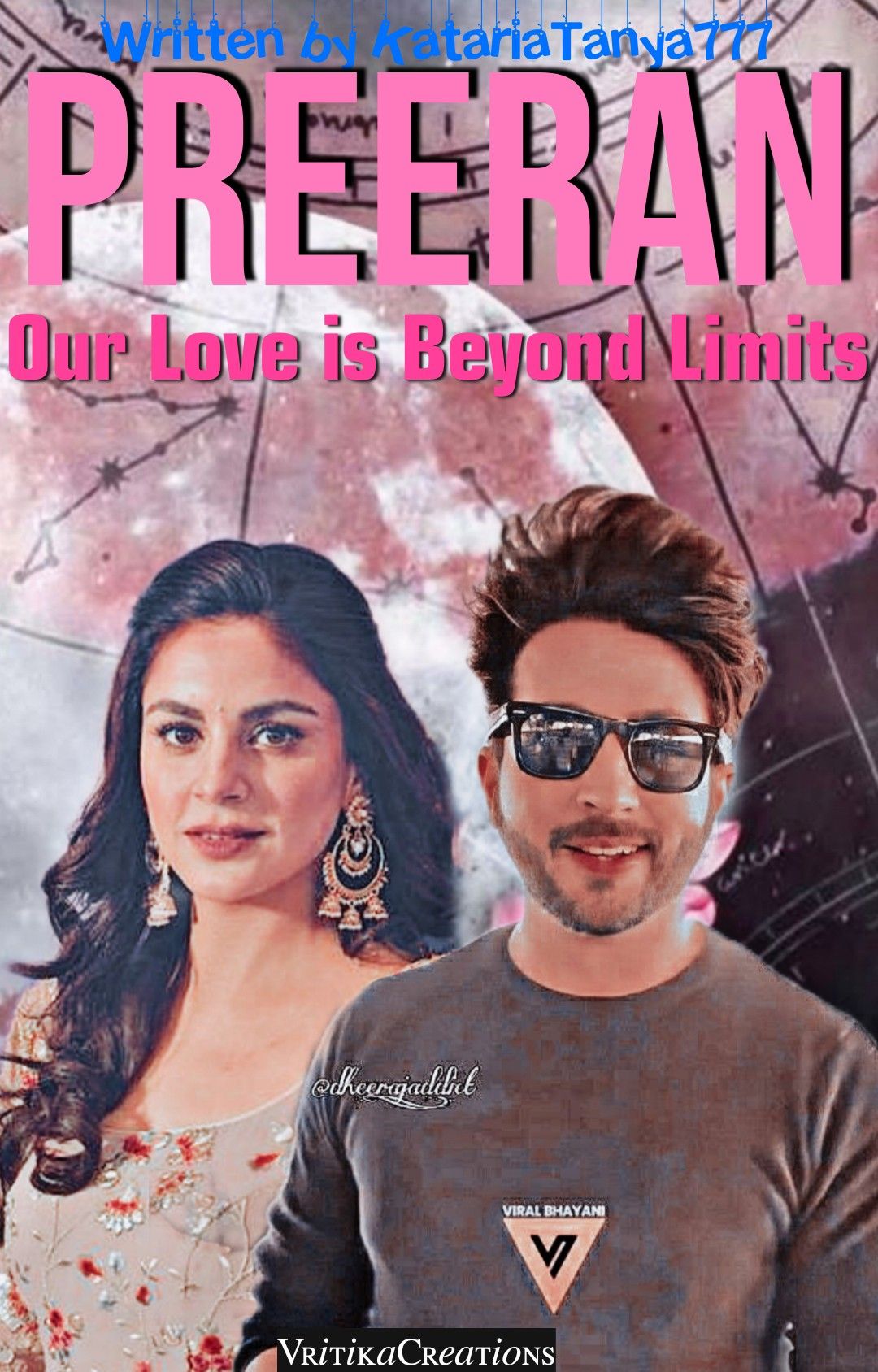 Hi guys, here's my first Os on Preeran. So enjoy reading.
After doing surgery of Sherlyn, doctor came outside with a tensed face. Everyone looked at the doctor with hope in their eyes. Doctor looked at them and started saying.
DOCTOR: Mrs. Sherlyn is fine now but we are sorry but we are not able to save their child.
Saying this she went from there to her cabin.
This statement came as a shock for whole Luthra family. Mahira was standing in a corner and was sweating. To save herself she went towards preeta and holded her from her arm tightly making Preeta wince in pain. Everyone looked at Mahira with confused look while mahira started her acting.
MAHIRA: Preeta this is happening because of you. Sherlyn & Rishabh lost their child just because of you. Why you pushed Sherlyn in front of that truck. JWAAB DOO!!
Preeran was looking at Mahira in disbelief while whole family was looking at Preeta angrily. And here come Kareena bhua with her chudail jesa muh and slapped Preeta. While preeta looked at her with tear in her eyes.
KAREENA: How dare you Preeta Arora. How dare you to do this with Sherlyn. What was her fault haan!! Why you snatched the happiness of our family haan!! ( aur bla!!bla)
Preeta was listening to her blabbering silently while Mahira was smirking at her success of accusing Preeta. Karan was about to say something but was stopped by Preeta.
KAREENA: Preeta Arora why are you always behind our happiness. You don't deserve of being Luthra's daughter- in- law. Your mother that Sarla Arora sent you naa for destroying our happiness. Maa ( bani dadi ) didn't I told you that Sarla Arora is very cunning lady. She sent her daughters because she want to ruin us.
And this was enough for Preeta she was listening to Kareena's talk silently. But how dare she to accuse her mother for all this. Kareena was about to say something but Preeta become furious so she shouted at her.
PREETA: BASSSS!!! I'm silently listening to your talk so it doesn't give you right to accuse my mom for the mistake she didn't did. And I'm not free that I will do planning and plotting against your family and your pyaari Sherlyn bahu. I'm done with your nonsense. Kuch bhi galt aagar Luthra House mai ho jaye to kisne kiya Preeta. Aree kyaa mai aap logo ko itni velli lagti hun ki aap logo ke saath jo bhi bura hoga wo meri wajah se hi hoga. Aree kabhi kabhi to mujhe shak hota hai ki mai aap logo ki bahu hu yaa fir ye Mari hui. Kyunki ghar ke logo se jyada to aap log outsiders par bharosa karte hai.
KAREENA: Dekh rhi ho Rakhi bhabhi. How your this DIL is talking to me. Aur aap log is kaa gungaan gate firte ho….
Kareena was about to continue but stopped because of a voice.
VOICE: Bas kijeye!!
Everyone looked at the direction of the voice and was shocked to to see….
PRECAP: Truth, apologizes.
That's sit for this part guys hope you all liked it. Do tell me how was it. And guess who was in the last. And plz tell if you'll are ok with hindi in my OS.
Your Author
Tanya
The post Truth. A Preeran OS by Tanya K. (Part 1) appeared first on Telly Updates.