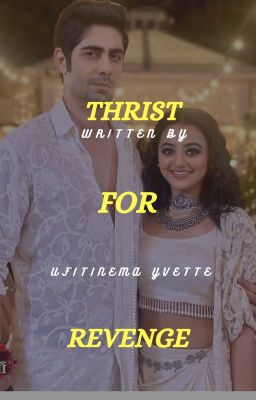 Hey, guys back with the other chapter.
Comment's answer:
@Mennahussein55: Hey yaar. Thank you so much. Missed you so much
@Palak: Thank you!! No, I still haven't completed it on Wattpad but I will after completing it here
@N Ayesha: Thank you


@Ishu: Thank you, darling


@Priyanshi_13: Thank you
@Alisha: Thank you


@Aishwarya Wanjari: Thank you, lovely.
@Anannya07: Thank you

@Mj: Thank you

@Aisha08: Thanks
@Jayashree: Thank you so much sweetie




. I will try to be active but can't promise you know. About a new ff, I'm writing another story, which will be posted on Wattpad as it's not a riansh story, I can't post it here. But I wanted to ask something, do you have an IG account, if you have one, tell me the ID. Big Love Jaya


.
@Priyadarshini: Thank you



@JJ: Thank you

@Vkjhp: Thank you

@Sree: Thank you

@RIVAN: Thank you



@SUMISHA: Thank you



@AarushiSoni: Thank you so much
. Wanted to post too. Read a little bit of your story, it was superb
@1234Aayu: Thank you

@Jennifer: Thank you
@Varshini: Thank you
@Parita: Thank you

@Priyanka Thakur: Thank you so much
@Riansh1212: Thank you so much. I don't think I got a time to once comment on your article but you are a fantastic writer. I just love your ff, it is really lovely.
@ANGELLA: yeah finally posted, wasn't thinking about it but my frnd Aishwarya is the reason
@Priya Singh:
In the night, Dining Table:
Manish: Today, the haldi is done. So tomorrow, we have the sangeet but we didn't do any rehearsals
Riddhima: don't worry about that. Tomorrow, early in the morning there will be some rehearsals
Manish: accha, ok. Voh, riddhima beta, we wanted to say something
Riddhima: tell me, dada, you shouldn't hesitate.
Manish: after the marriage, Uma and I were thinking of shifting to our own house
Riddhima: but why? We all are happy her. Dada, you know that ishani is shifting with Aryan then we will feel lonely in this big house. Imagine if mom and dad say too that they are shifting.
Priya: actually, yes, we too were thinking of shifting
Riddhima: what is the reason behind this sudden decision?
Abhay: I don't understand why Manish ji and Uma ji are shifting but we can't live with our son-in-law
Riddhima: from when did you become so old fashioned? You were never like that
Abhay: darling, it's not about old thinking or what. It is about what people will think when they keep seeing us here.
Riddhima: dad, you never cared about what the society thinks but now you are thinking about it. It's been two years since we all are living here, when you did not care before why are you caring now
Abhay: riddhu, you do not understand
Riddhima (getting angry and standing up): you all don't want to understand. I don't want stay with vansh in this house. I want to stay with my whole family but everyone is adamant on leaving. I even lost my appetite; you can continue to eat without me
Riansh's room:
"Riddhimaaaa" called vansh but riddhima had already walked away towards their room
"Vansh beta, you better go and check on her," said Manish
"Ok, I'm going"
Riddhima was crying standing beside the window. She was feeling like someone who knows that she is going to lose what she cherished the most but will not be able to change a thing. Vansh came from behind, hugging her.
"Vansh, did I go wrong in some way that everyone wants to leave?" asked a sad riddhima
"No, riddhima. You shouldn't think that way," said vansh
Riddhima (turning around and going to sit on the bed): then what else should I say vansh. They just want to leave us alone
Vansh (Sitting next to her): no, riddhima, you should to understand what they feel. They don't want to leave us alone, they want us to think about ourselves not always think about them. They want us to plan for the better future of our own child
Riddhima: but we can do all of that when they are here, right. They don't have to leave so that we can do that.
Vansh: that's what we have to make them realize. We have to make them realize that without their support, we can't do all of that
Riddhima: will they understand
Vansh: we have to try to see because we should never accept defeat before trying
Riddhima (happy tears): thank you, vansh
Vansh: welcome. Besides, you know how to thank me, right (wink)
Riddhima (hitting him softly): shameless boy that you are
Vansh: I am not a boy, I have become a man
Riddhima: oh really, one doesn't became a man by just saying it, it is proved by his actions
Vansh (getting closer): so you think, that I am not a man enough
Riddhima: nope
Vasnh (getting more closer, pulling her towards him): then let me show him that I'm a really man
Riddhima (getting out of his grip, running towards the bathroom): you can show it to me after you catch me

Vansh (running towards her): Riddhimaa
Riddhima (getting in the bathroom and closing): you can't catch me
Vansh: coward, you should have stayed here then you would have seen, what I would have done
Riddhima: I'm not a coward, got it
Vansh: you are one, stay in there, while I stay outside this door after all, you will have to come in the room
Dining table:
Abhay: it's been a while since vansh went to convince riddhima but he still hasn't returned. I hope he managed to convince her
Ishani: why are you worried about that? You all are leaving her alone so why do you care.
Abhay: we are not leaving her alone, she is with vansh
Ishani: why don't you guys understand that riddhima is emotional? She needs your support. She just can't live with vansh without you all
Abhay: what about you? You are going to live with Aryan.
Ishani: my case is different. I admit, I'm not that strong as riddhima but I'm not emotional too as she is. For her, the family support matters. You remember, very well that when I said that after marriage, I'm going to live with Aryan, how sad and angry she was. Then, try to understand it from her perspective, how she might be feeling right now.
Abhay: I think you are right, but we can't continue to live with our son-in-law, what about the society
Ishani: don't think about what will people say, just think about how riddhu needs your support
Abhay: okay, tomorrow, I will talk to her. I think it's very late. Everyone should go to sleep. We will continue to discuss about this tomorrow. (To Manish): Manish, what are you thinking?
Manish: nothing, just think that maybe a decision of ours might really affect riddhima
Abhay: yeah but let's go to sleep. We will talk about tomorrow
Manish: you are right (to Uma): Uma, let's go
In the morning, in the hall:
Riddhima: ooh, sir what are you doing. Those white lilies should be put on the left side but you are putting them on the right side
The man: sorry ma'am, let me change them
Riddhima: oh god, so much to do in just a short time
Vansh (coming from behind and hugging her): what you did last night is called cowardice
Riddhima: I said na, I'm not a coward
Vansh: you are one. Besides, when did you come out from the bathroom?
Riddhima: when you were sleeping like a cute baby on the bed
Vansh: I'm not cute
Riddhima: and I'm not a coward
Vansh: ok, I won't call you coward and you will not call me cute
Riddhima: ok, cutie
Vansh: I just said that I don't want to be called cute
Riddhima: but I didn't say cute, I said cutie
Vansh: whatever

Riddhima: accha, leave me, I have so much work
Vansh: you always have so much work, but you don't have time to care for me
Riddhima: vansh, not now
Vansh: then when
Ishani (coughing): vansh jiju, I think you have a room to do, what you are doing here right now
Vansh (embarrassed and leaving riddhima): what was I doing?
Ishani (wink): you know it better than me. Apart from tha, didi, I needed your help to select what I should wear tonight
Riddhima: ishani, there is still time for that, right now, you should be preparing your performance for tonight
Abhay: Good Morning, riddhima
Riddhima: Good Morning, Dad. (To ishani): ishani, let's go and check if everything is ready in the kitchen
Abhay: riddhima, I need to talk to you
Riddhima: not now, I'm busy
Abhay: I know, you are still angry with me but after ishani made me understand, I have decided to stay here with you
Riddhima (happy): really
Abhay (smile): yes
Riddhima (hugging Abhay then ishani): ishani thank you so much, all of this is possible because of you
Ishani: welcome. Now, let's get to work, no talking.
In the evening, Sangeet Ceremony:
Woman: wow, Ishani, what a design. It is really beautiful
Ishani: I know after all, it is chosen by riddhima
Woman: she really has a nice taste
Other woman (standing a little far from Ishani but what she was saying was audible to ishani): Anu, do you know the riddhima that girl is talking about lives with her dad and mom
Anu: really, so it means they live with their son-in-law
Other woman: yeah, it's so fun. And they are not even ashamed about that
Ishani (who was patient for the moment): what ashamed. You women don't have better works than just gossip. My dad and mom shouldn't be ashamed but such a thinking, you should be one to feel ashamed. Why don't you mind your own business? Your families are falling apart and instead of keeping them together, you are just busy looking at other families. What surprises me the most is the thinking of the society we live in. This society doesn't have a problem, if the parents lives with their daughter-in-law but has one if the parents live with their son-in-law. Do you know what? I do not want such people in my sangeet ceremony; I just want you out right now.
Other woman: kicking us out will not change what people think about your parents. We are leaving. But remember your parents will always remain those people who live with their son-in-law
The woman but riddhima and Abhay were standing there listening to all of the whole conversation. Riddhima was thinking that maybe her father was right. Maybe that he was right saying that the society would always see him as someone who lives with his son-in-law. She was thinking if she is so affected by what she just listened then how would her dad be who was just standing next to her. She was about to ask him but he was gone, she could see that pain in his eyes. Riddhima was someone who couldn't tolerate tears in her family's eyes. She decided that this wasn't time to become weak but to be strong and speak against those voices who are throwing stones at her father for living with his son-in-law.
She went after that woman who just left
Riddhima (slapping the other woman who was judging her father): then next time, think twice before speaking something bad about my family especially my dad. Who are you to pass your comments on my family? You think that I don't you, you are that woman, who had called all her uncles, aunts, her father and mom to live with her so that her husband doesn't raise a hand on her and you are here passing comments that my father lives with his son-in-law. How does that concern you? Mind your own business or next time, I will forget the values that my parents thought me of respecting people who are elder to me. Next time, if I hear you speaking even a small word against my dad or family, then only god knows, how badly I'm going to behave with you. If you don't know me, go and ask, on how Riddhima Raisinghania Trivedi behaves with her enemies especially the ones who harm her family. Once, you listen to what I do, you won't even dare to stand next to the gate of my house, understood.
She left that woman there. She was in shock, she wanted to know after all who was this girl and what can she do to her enemies. Riddhima was in peace, maybe she wouldn't have been in peace if she wouldn't have slapped that woman and though a good lesson. That woman left from there but she was determined to know whom after all Riddhima Raisinghania Trivedi was. She used all her contacts and found out that she was born and raised in India. She wanted to know more and hired a Private Detective to found out about riddhima's past. She was surprised to know how badly Riddhima made Kabir kill himself without being near him. When she found out she finally understood why riddhima was telling her that next time, she won't even try to stand next to the gate of her house.
The sangeet ceremony went on in full happiness. There were food all around and drinks. For ishani, this was one of those days that she will never forget. This day was one of those days that she will cherish forever. Different kind of people were forgetting their age and performing, as they wanted. That day was turned from a sangeet ceremony to a party where everybody could perform on any song. The D.J was tired; he was just changing the songs for hours now. At the end of the day, everyone was exhausted.
Riansh's room:
Riddhima (Sitting on the bed): oh God, I'm so tired. What a ceremony it was
Vansh (Sitting next to her): even I'm tired. This ceremony was even merrier and crazy than ours
Riddhima: that's true but let me take a bath and then it's time to sleep
Vansh: no, I'm going to take a bath first
Riddhima: no, it's me
Vansh: no
Riddhima: no
Vansh: accha, I have an idea before we start fighting
Riddhima: what is the idea?
Vansh (coming closer): the idea is…
Riddhima (opening her eyes widely, understanding what he is about to say): no, you can't be serious
Vansh: yes, of course, I'm serious. We will take a bath together. So romantic
Riddhima: no
Vansh: you will (he said while lifting her): you didn't want to go there by walking so chose the easiest solution and that's to take you on my own.
That's all for today, see you soon.
The post Thirst For Revenge #Riansh #IMMJ2 (Chap. 21) appeared first on Telly Updates.