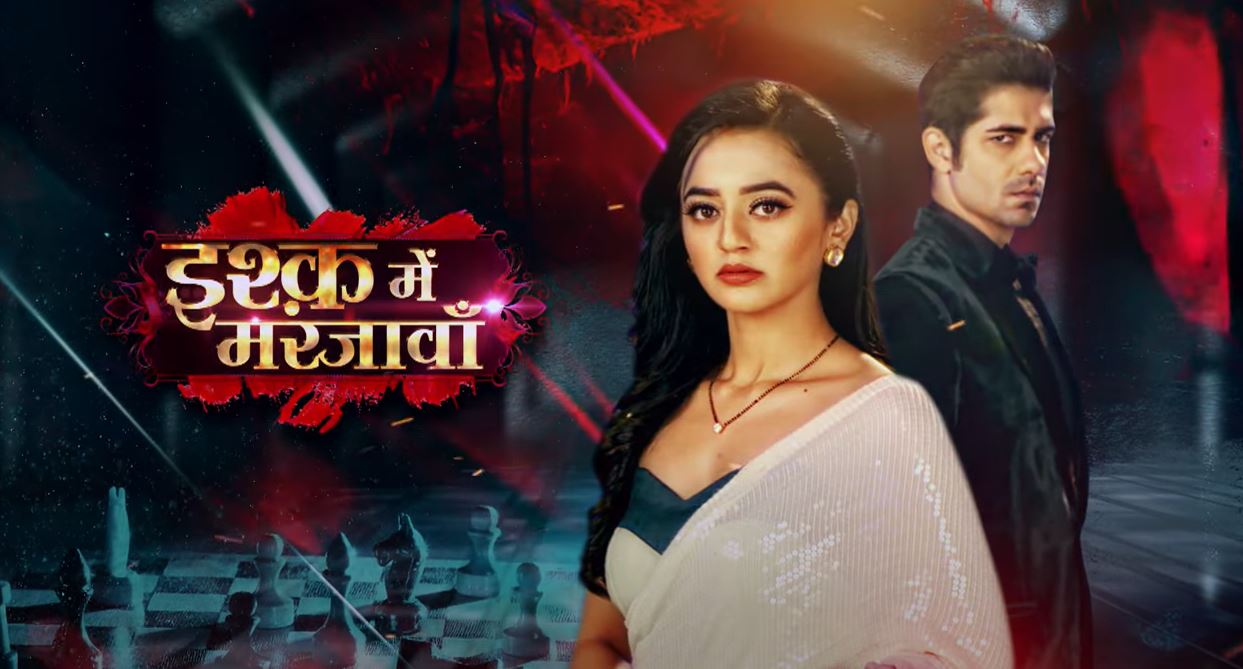 Hey guys , there are two news for you , 1 is good , and then 2nd is bad
.
Past :-
Vansh is coming close and riddima is stepping back , he pinned her to the wall ,
" You can't go away from me sweetheart " he said huskily and without wasting a second , he captured her lips and started kissing wildly , she is in shock , she doesn't react , so he bited her lower lip , she came back to reality , and started reciprocating the kiss , but as you all know , vansh's dominance is more , and he won in the war , he backed off , as she in need of breath , he lifted her up , in a bridal style , and placed her on the bed , he hovered up on her , and started kissing her once again , as her blouse is off-shoulder , he started kissing her neck , and then her collar bone , then her both shoulder , he was slowly taking off her blouse slowly from her shoulders , the next what she spoke made her feel awe , and that is , as you all know " may I ?? "
Such a gentleman ?? , Thought riddima , but riddu doesn't knew he will now turn into a beast , he explored all over her body , and then saw that she slept being tired , a smile crept on his face , he kissed her forehead and slept cuddling her ,
Now don't throw slippers , I doesn't knew that much mature content , as you see , I am naive and small , bear it ,
Later , after 1month , riddima is feeling dizzy and fells unconscious , later on reyansh enters the room to see her laying unconscious , he then splutters few droplets of water , then she wakes up , later when he leaves , she gets a pregnancy kit and tests herself , there she gets to know she is pregnant once again , she goes for her sonography alone , and gets the reports , from that she gets to know she is carrying twins , when she went to hospital , vansh came back home ,
She came back home hiding the reports , " mom , I'm annoyed  , I want a sibling now " vansh laughed for rey's words
" Rey , first , listen to me , I am having two good news with me "
" And I know them very well " rey said
" And what you know ?? " Vansh asked
" That her new book got success , am I right ? Or am I right ? "
" You are always right rey , but this time not "
" Then say the good news fast na "
Rey asked curious
" Riddima , I have a work with you "
Vansh said and left to their room
She entered confused and unknown to his naughty plans
" What ? "
" Hmm , my tie is not opening could you help ?? "
" Ok "
She gonw near him and started trying to open the tie , but who knows ?? , That vansh said intentionally to open his tie for something naughty , and that , before she could enter , he made the tie more tighter to not make it open fast
He then started applying his naughty plan , he slowly moved his hand towards her saree , and slided the saree a side , and placed his hand on her waist , for which she jerked in shock , she tried hard to get out of it,
But no , she can't , he started caressing her milky soft waist , which are sending chills down her spine , and tickles to her body , finally , she untied the tie after 15min bearing his sweet torture ,
" Idiot , liar , bla…..Bla…. " She kept scolding him for doing naughty antics , while he is eying something , he then pulled her in a go and captured her lips , he after almost 5 min , backed off , and licked his lips , and said " tasty "
She blushed , " uff…. Riddima , for me today don't keep dinner or lunch "
" And why so ? "
" Because I have rosy pink lips as a drink , and your soft milky waist as milk and strawberry tomato cheeks as …. "
" Shut up pervert "
.
Yupp , tomorrow , I have a bad & good news for you all , keep waiting for next episode to know them
Precap : riddu's …… Obviously mood swings  , as you all know , everyone love mood swings than romance in anything












The post The Story after a Leap #Season-2 #Epi-7 (some past moments of romance) appeared first on Telly Updates.