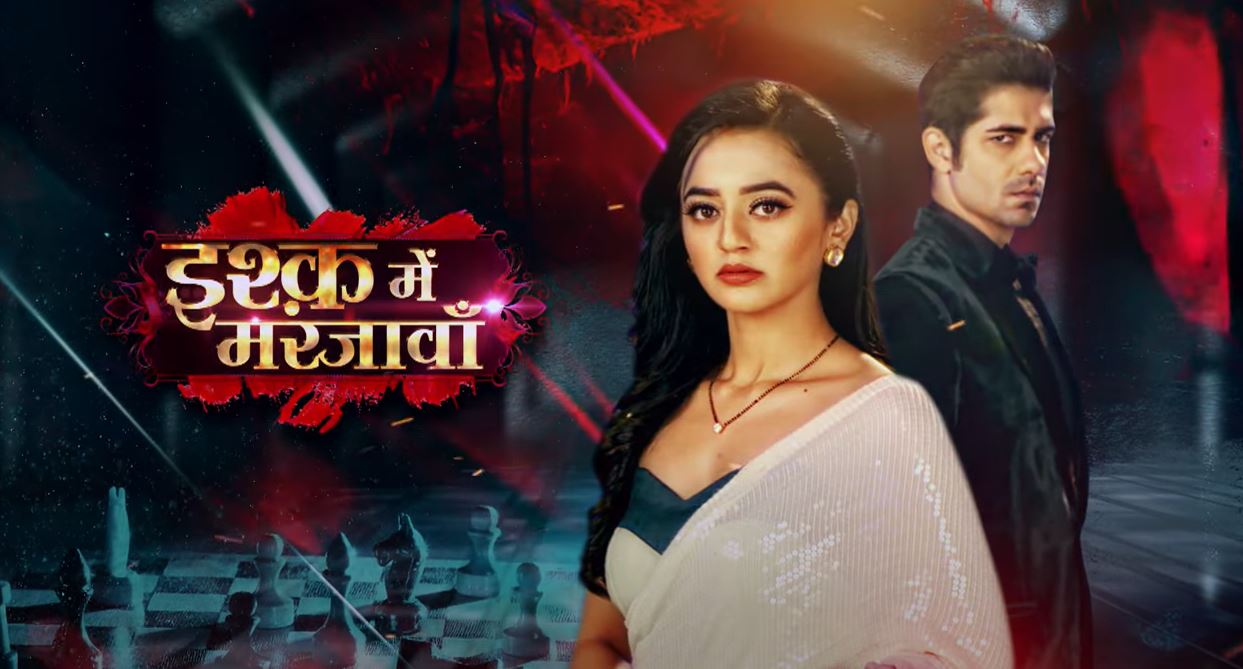 Guys , I am adding before episode part , as I don't know , whether it is added or not …
.
Just then ananya arrived crying

" What happened didi ?? " Rives asked her

" Woh woh ….. She misbehaved with me "
she told , pointing towards a girl
" She !!!…" Vanya spoke in rage

Vanya gone near her ,
" You blo*dy witch …. How dare you ?? "
Vanya spoke sneak peak pehli episode ka yaad aaya ??
" You …. How dare you to call me b*t*h?? You bl*…."
While the other girl who misbehaved with ananya about to speak further
" Don't you utter a word more !! "
Vanya spoke and left

.
Next Day :
VR Mansion ;
Morning –
.
Rives and rey come for breakfast , and seat down ,
" Vaise …. Where is my lovely sister ?? "


Rives asked
" For what ?? , For teasing ?? " Rey asked annoyed

" She went to school rives " riddima replied to rives



" Oh….. Hmm , So she missed my daily dose teasing "


he said
Later all went to school
.
At VR School ;
Corridor :
.
Both rives and rey are walking in the corridor , just then , rives bumps in to someone , and the other person falls down ,
" You stupid , can't you walk properly ?? "
other person spoke
" Not me you are walking like that "
Rives spoke

They both see each other , they both at a time ,
" YOU ?? "

" Vanya ?? " Rives spoke

" Varna ?? Vanya ke bina Dhanya hoo paayega kya ?? "
vanya spoke sarcastically
Evening ;
Playground –
.
" Where is BMB ?? "


vanya asked
" means ?? " Natasha asked

" BL**DY MOUTHED B*T*H "

" and who is it ?? " Ishaan asked


" Must be her enemy " rey spoke

" She is reema agnihotri " vanya spoke

" Who ?? , The girl who misbehaved with ananya ?? " Rives asked

" Haan "

" Vaise … I will be back "
Vanya leaves , but suddenly fall down and shouts " aaaaaahhhhh……!!! "

All come , " what happened ? "
" Oh shit , blood is oozing down rapidly !! , Ishita , get me the first aid box "

He does the aid
While seeing this someone smirks

He makes her sit on a bench ,
" Oh god !! , Do you go to gym ?? "
Ishita asked rey

" But why are you asking this ishita ??" Ishani asks her



" Woh …. He carried vanya right ?? "
Ishita asked

" Anyone can carry her , as you see , she is 1,2 inches small tiny little petite figure , why can't he carry her"
Rives teased vanya




" You…… Rukh jaa , I will kill you !! "
Vanya said and started to run behind him ,

The next day :-
Vr school :
Rives & vanu's classroom ;
.
Here , I am gonna add some funny scene , don't feel weird

.
It's 10:30 , for toddlers , it starts from 10:30 am to 12:00 pm the classes
.
Everyone in the class are playing , when , principal enters in ,

" Good morning children , today a new girl joined the class , her name is ***** "

Author :- kya naam rakhu ?? , Who want their name to be in this as rives , or vanu or rey's friend say me

" All should be friendly with her , now am leaving " principal said so and walked out
All again started their work of either playing , or making rockets , girls are chit – chatting random rubbish and boys are writing on the bench ,
Then , rives took one paper from a notebook and created a rocket
and blowed it , but to his bad luck , then only teacher came and it hitted her ,
" Who the hell did this ?? " Teacher spoke in anger

" Mam ……. It's rivan " vanya spoke ,
Now I will see , how you will escape , always make me bad towards mumma and dada right , now see , you will get punishment from both teacher and dada  vanya spoke to herself



You…… You are fulfilling revenge haan , I will see you next time , first I should get out of this situation , what to do ?? …..(after thinking) Idea !!

" Now come near me " teacher spoke to punish him

He gone near her and before she could beat him , he said " mam , you are looking beautiful in this dress , you are a beauty with brains !! "


In his flirtatious tone


,  For which all are dumbstruck
, vanya's situation is too bad than all


, her jaw dropped for his words
, and rives smirked at her


,
" Really ?? " Teacher said feeling shy



Author : ab chal , nikal , jyaada shy hi kar raha hoo

" Any doubt miss ??


" he spoke
" You may leave rivan , why are you still standing " mam said sweetly


He left winking at everyone
​​.
Question of the day :-
Who is the person , who smriked , when vanya fell down ??
.
Precap :-
Friendship Day Celebrations !!…..
.
Lastly , who want to be the new girl in ReRiVa's class , comment down !!
Or else , I will include my fav
Happy friendship day in advance to everyone 
Take care
The post The Story after a Leap #Season-2 #Epi-5 (Rivan Outsmarts Vanya ) appeared first on Telly Updates.