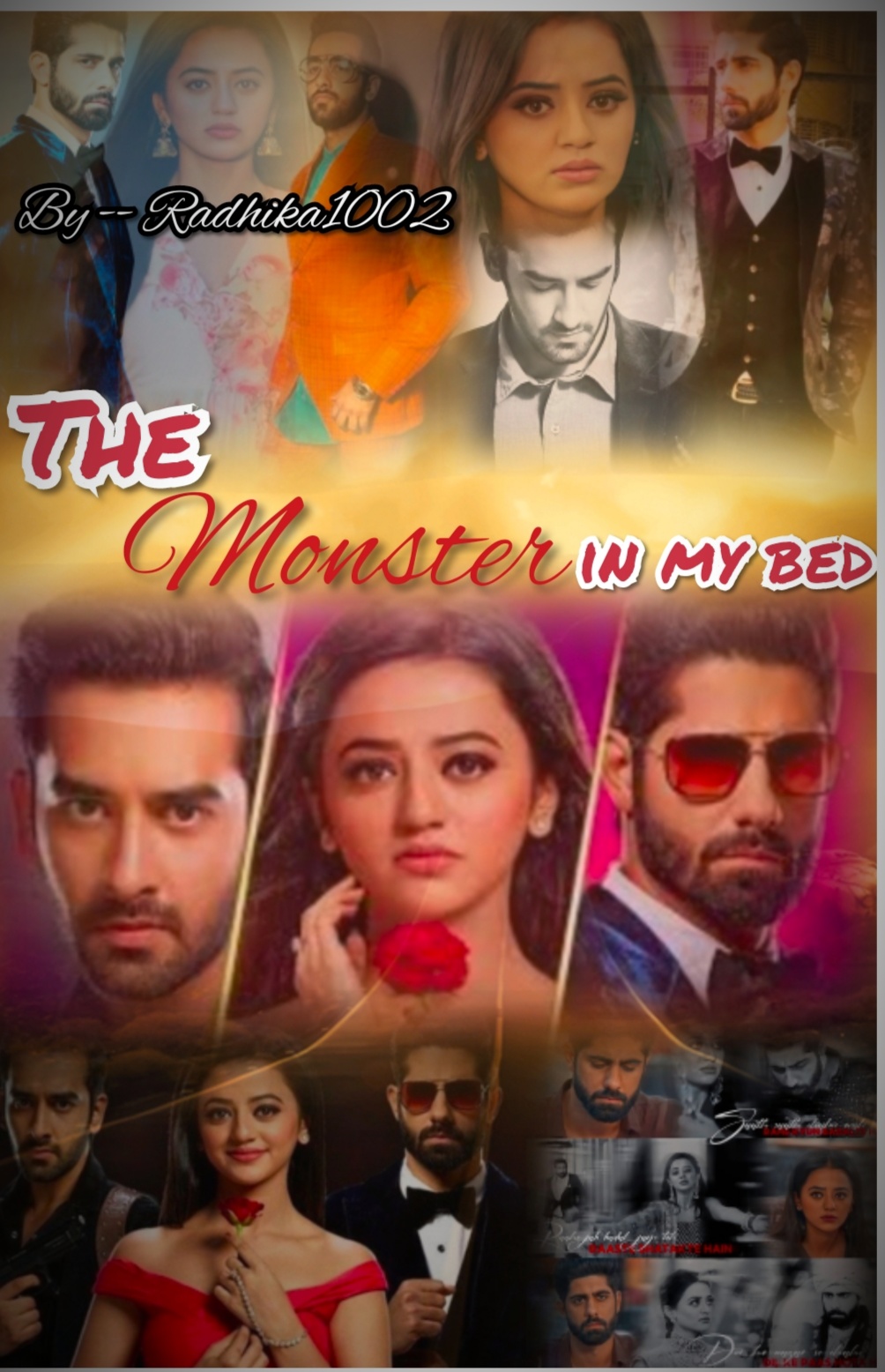 Link for the promo :-
The episode starts with puja of Maha Kali. The idol is immersed with full of hibiscus flower. On the feet of the idol there is fruits and sweets for devi. On the other sides there is prasad – Rice, panner ki sabji, kheer. 
A lady in her mid – forties is doing the Aarti. The woman is wearing a white colour, red border sari in a bengali style. There is no veil on her head. Her hair is tied to a bun. She is wearing  gold necklace and bangles. She has wore a red bindi which enhance her beauty more.
Taking the aarti diya, which are used in Haridwar for Ganga Aarti, she starts doing the aarti. Beside her another woman was standing with same sari and she is playing the saankh.
Behind them there are three jewels of their family, three sons. All are wearing kurta and punjabi. One is playing dhak, another kasor and the last one ghanta.
( Do listen dhak sound with these three, you will feel in love with this sound. Emotion of all bengalis

during Durga Puja. ) 
Not only them but there are other persons present who are witnessing the morning Aarti at Das Mansion or VR Mansion. Some are playing bells, some are giving dhuno. 
( Dhuno :- This Dhuno is available in a combination of solid and powder form and this is used in Bengali's biggest festival Durga Puja. This Dhuno is used to create fragrant smoke during Bengali Pujas by applying the powder form of it on burning coconut husks.)
The environment is very holy and the smell of dhuno and incense stick make everyone's soul pure. The place is little bit hazy for the smoke. In the smoke we can see the two ladies face. One who is doing aarti is having a dominating face, while the other one opposite to her. 
Some people who came to attend the aarti is gossiping. " The same attitude and dominating nature. Do a lady deserve it? " said by a person. Another person says " No never, a girl should not have any dominating nature. They can never took the place of men ".
" But see Uma Devi, without her husband she is doing so much. Don't you think girls and boys are equal now? " said by a girl innocently.
" Never!! Learning few English books can never change our rituals. Girls should always bow their head down in front of men " complained by an orthodox old woman.
The aarti ends and the woman who was doing aarti takes the prasad and goes inside the haveli. The woman with her distributes the prasad to others.
Boy 1 : Chachi what happened to mom? She is looking angry?
Aanchal : Same like everyday Vansh beta. Uma didi is angry for the taunts again.
Vansh : Don't worry chachi I am managing it.
Aanchal goes and distributes the other prasads.
Vansh is going to his mom, someone stops him. He turns and says " What happened Aryan?? ".
Aryan : Bha… bhai, mom is angry again. I am scared of her.
Vansh : Don't worry I am there. Where is Angre? 
They turns and see Angre is doing something my moving his hands on the air. With curious face Aryan asks " Are you out of your mind? ".
" Umm, No actually I am thinking something. " said Angre.
Vansh : And may we have the pleasure to know what is that something? ( says sarcastically ).
Angre : I am wondering how you can play dhak so amazingly.
Vansh and Aryan, both gives him a like – seriously look. 
Aryan : Bro this is talent, which you don't have. ( teasing ).
Vansh gives a proud look.
Angre : I will see how much talent and guts you people have in front of badi ma.
Vansh : Are you challenging Vansh Raisinghania, Son of Uma Devi Das?
Angre : If you have your brain then you can understand it right? ( chill )
Aryan : Challenge Accepted!! (To Vansh) I know bro you can do it.
Vansh : I can do it right?
Aryan & Angre : Yes.
Vansh : Then follow me boiis. 
Vansh is walking in front of them and Aryan and Angre behind him. They goes straight in drawing room where Uma is sitting in the sofa.
Vansh : Mom..
No reply.
Vansh : Mooom…
Still no reply.
Vansh : Mooooommmm!! ( shouting ).
Uma : Stop shouting like an idiot you monkey!! I have ears!! Just leave from here otherwise I will beat all of you with a stick.
Aryan turns and is about to leave.
Angre stops him and whispers on his hears " What about the challenge? ". "Yes yes!! " said by Aryan after turning back again and continued " I am going to have some water ", says while taking a long breath.
" Ohh! " Angre says innocently.
Vansh : " Now stop your drama ok? We all know how much you can beat us. "
Aanchal : " And that is the problem! We all know didi is very soft of heart, she can't hear all this. "
Uma says taking a deep breath " Can't we see our India giving equal respect to women and men? Why don't they understand development will happen only after development of women in the society. They are the reason for the generation and if they are only weak then what they will teach to their children?
" They pray towards Maa Durga, Maha Kali, Devi Lakshmi. They all are women, but when it comes for women like us, they beat with those hands only. (Seeing towards VANgre = Vansh (V) + Aryan (A) + Angre (Ngre) ). I will die in peace if my three jewels get a dominating wifes. Who will make you all come in right path. "
By saying this she twists their ears.
Angre says with his hands on his stomach " Now I am very hungry, give me food or else I am going to marry any girl from the road ".
Aryan " Oops!! Then we all will be in problem because Angre's choice are like him only ". By saying this he runs away and Angre chases him.
Uma : May God bless my family with more happiness.
Vansh (hugging Uma and Aanchal) : Ofcourse your god is always with us.
Both Aanchal and Uma kisses him and they all left for the dinning table for breakfast.
_ _ _ _ _ _ _ _ _ _ _ _ _
After having their breakfast Angre and Aryan plans to go outside for some fresh air. Vansh also asks so that he can join but Aryan simply says him no making everyone shocked.
Outside the house:-
Angre says angrily " Why you say no to Vansh bhai? ". Aryan says " Arrey you Idiot!! How can you forget it! You don't forget to eat or sleep. After one week it is Vansh bhai's birthday and we have to think for a suprise ".
" Ohh so this is reason " said Angre. " Yes my Angry Angre " says Aryan in a teasing manner.
" Again you started!! I will say to badi ma. " Angre says.
Aryan is going to give him a befitting reply but they hear screaming of some girls. They immediately runs listening the screams. Reaching a parking area they saw 4 goons are teasing 2 girls. One girl is trying to defend them but the other is just shouting.
Without wasting anymore time Aryan goes and kicks one goon from behind, Angre also helps him. Getting support from them, Siya also starts to beat them. She punched a goon and kicks him on his male part. Aryan, Angre and that girl knocks out all the 4 goons.
Girl : Thanks a lot for coming and saving us in correct time. Otherwise god knows what might have happen.
Aryan : It's ok miss. No need to say thanks, it's our duty.
Girl : Nowadays people likes to see more and to stay away from these matters.
Girl 2 : Siya let's go instead of talking with these cheap boys.
Angre : Oh hello madam! We two saves you and you are saying us cheap? If we hadn't save you, you would be shouting like a cat ' Help! Help '.
Siya : Please don't take her words in mind. She is like that only. Ishani come with me.
By saying this Siya tooks Ishani with her.
Aryan : Hmm Siya!!
Angre : What Siya? That Ishani, she says us cheap! I will show her what is cheap. Just wait and watch!!
Aryan : Even I am with you. (smirking).
_ _ _ _ _ _ _ _ _ _ _ _ 
Ishani and Siya comes back home. Reaching their home Ishani sits on the sofa. A lady comes there with a heavy make up on her face and wearing designer costly sari.
The lady comes and sits beside Ishani. She rubs her sweat with her sari and says " Oh my god! What happened to my darling! Your face is so dry beta, oh no!! You are having tan!! ". 
Ishani says with crying face " Yes mom! Some goons attacked us. "
Anupriya : What? Goons attacked you? I will kill those blo*dy morons.
Siya : Stop doing overacting mom!! I have taught them a good lesson. You better take care of her TAN!!
Anupriya : Yes that I will do, but you should also learn how to talk with your mom right?(annoyingly).
Siya : Talk perfectly that too with you? ( sarcastically ). Do you know how a mom is? Have you ever do your responsibility of a mom?
Anupriya : Siya!!
Voice :Don't talk with her like that Siya.
Everybody turns and says Ajay is coming. " After all she is your mom!! ". Siya protests " Oh please dad!! You also very well know what type of mother she is!! " she says it giving death glare to her.
" I feel you are really my sister or not. I am damn sure you are adopted from somewhere. " Ishani says.
Siya says " Being born from the womb of such a lady is better to be an orphan ". 
No sooner her words end, Anupriya raises her hand to slap her. But in nick of time Siya catches her.
Siya says with more attitude " Your one slap wil not keep me quiet. I will never forget what you have done with her future. And for that one day you will get punish. Mind it!! ".
Saying this she jerks away her hand and turns to leave. But stopped hearing a voice. A girl enters there with torn dress, blood oozing out from her mouth. With an unclear voice she says,
Girl : Dad!! 
…………………………………………………………………………………………………………………………..
(Hello guys!! So you all where excited for first chapter and here it is. I hope you will not find it boring or something else. @Aishu said me that this story is similar to " Scar on soul ". But I really don't know anything about that. Even I am listening the name for first time. If you find any similarities then it is purely conincidence. This story happened is real life and the girl is really very close to me. I just changed some part of the story. But the girl is still facing this problem. Not only one but there are many more like her. Do comment and vote as it encourages me a lot. Specially to all the silent readers. So meet with you all in next chapter and don't forget to say which part and which character you like till now. Say about your perspectives. So see with you all soon. Bye and Take care



)
The post The Monster in my Bed #Riansh ff Chapter — 1 appeared first on Telly Updates.