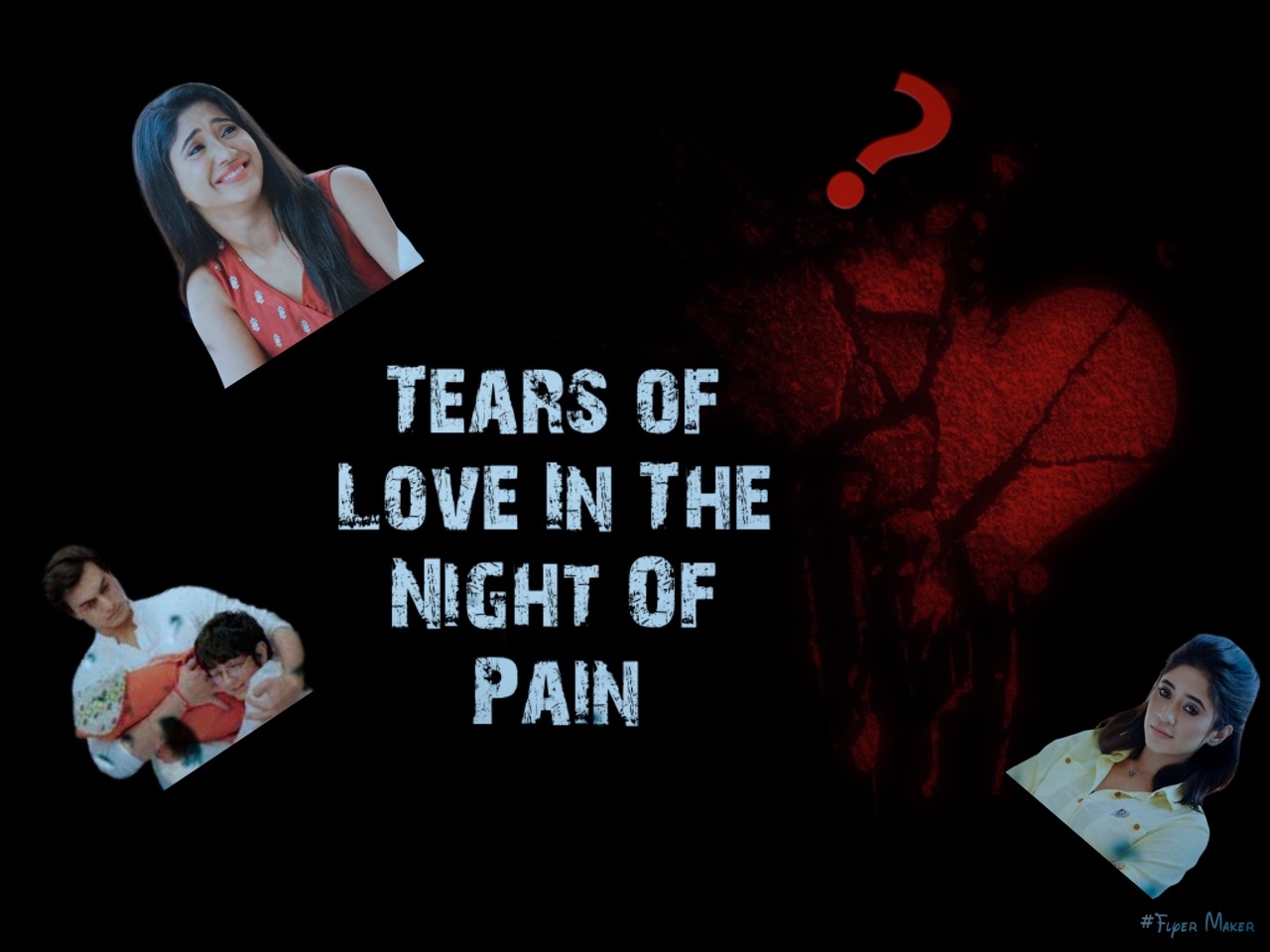 Hello all here is next episode 
Recap: Kartik and Kairav visit Naira at Sirat's house. Rohan and Kartik search for Ranveer and find him missing. Sirat is in coma and is in Goenka house under Naira's disguise
Episode starts
Sirat's house
Kartik and Rohan get back. Coach and Naira meet them at the backyard
Coach: Any news Kartik?
Kartik tells everything 
Naira: He is missing? Something has definitely happened that day?
Coach: We need to find Ranveer but how?
Kartik: I will find a way very soon sir
Naira: Kartik we have another problem too. This house of Sirat's nani..its mortgaged to that Mukesh and he is demanding the money or the house. What do we do now?
Kartik: Ill pay the money 
Rohan: But Kartik ji wont that create a doubt?
Coach: Thats right …
Kartik: Ill find another way for it dont worry. The house will get back to Sirat and her maudi for sure
Maudi: Chora…come and have some food…Sirat..bring him in
Naira: Ji Maudi..Kartik ji aayiye
Kartik and Naira get inside the house
Kartik: Amma do you mind me taking bath here? Its been a long journey
Maudi: Why are you asking permission for it? Sirat give him hot water to bath and bacha is sleeping peacefully , fever has reduced 
Kartik: Thank you for taking care of him Amma
Saying this Kartik leaves to the restroom. He takes off his shirt and is in his sleeveless banyan. He is about to remove it when the door opens suddenly . Kartik turns to see Naira with a bucket of hot water at the door
Kartik: Cant you knock?
Naira: Cant you lock?
She walks in and pours the water for him and turns to leave when Kartik pulls her closer
Naira: Kartik..chodo na…
Kartik: Kyu? You are my wife I have all rights on you
Naira: Im Sirat now..not your wife
Kartik: Woh toh duniye keliye not for me
Naira: Chodo na…
Kartik turns her towards him and bends down to kiss her
Kairav: Sirat…sirat…
Naira giggles and moves away from Kartik's hold
Kartik: Meri pyar ka dushman ko na mein ne hi peda karliya
Naira: Aww you talk I'll about our son
Kartik: But one thing he is a good actor..so quickly he adapted to Sirat
Naira: Haan bilkul baap pe gaya hai ye
Naira runs out laughing. The scene freezes 
Sometime Later
Kartik is busy in his mobile while Naira is preparing food. They hear noises outside and come to find people measuring the house
Naira: Oye…what are you all doing? 
Mukesh: The buyers are seeing the property 
Naira: How dare you sell our house? 
Mukesh: Correction..its mine now..you did not give the money
Naira: But there is time still
Mukesh: Acha..so you will get money so soon? How by selling yourself ?
Kartik hears this and loses his cool. He holds Mukesh's collar
Kartik: Mind your words mister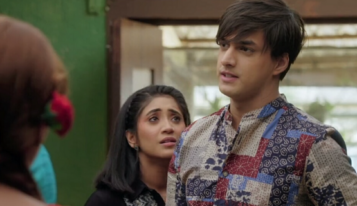 Mukesh: Why are you getting angry? Did she sell it to you?
Kartik: If you say one more word like that Ill kill you. Sons of good mothers cannot tolerate such words against any woman
Naira pulls Kartik away from Mukesh. She gestures him to stay calm which he obliges half heartedly
Naira: Ill arrange money by any means. You need money thats it right..Ill give you now leave from here
Mukesh: Ill leave but on one condition 
Kartik: Whats that?
Mukesh: There will be a kabaddi match between our teams. If you win Ill give you the time to pay the money..if you lose the house will he sold on the same day
Naira is shocked 
Kartik: Haan teek hai..we will play kabaddi with you. Team Maudi is ready
Mukesh: Teek hai phir chora…come lets go now..and match will be on Sunday. You have 3 days more
Saying this Mukesh leaves. Kartik goes to a weeping Maudi
Kartik: Amma..who is he? Whats your issue with him?
Maudi: He is my daughter's husband
Kartik: Sirat's?
Rohan: Step Father Kartik 
Maudi: Chora..you will leave today and the kabaddi match?
Kartik: Nahi amma when I have given the word on your behalf we cannot go away like that…unless you dont want us here
Maudi: Arrey nahi nahi par Kabaddi
Kartik: Dont worry we will win
Maudi gets giddy. Rohan takes her to the open space to give her rest. Naira walks away angrily. Kartik senses this and follows her. Once inside the house
Kartik: Naira what happened?
Naira: Hero ho tum? Bolo
Kartik: What?
Naira: Then why are you behaving like one? Do you even know how to play kabaddi? Bade aaye team maudi is ready kehne waale
Kartik: Naira he was insulting you..that too infront of me. How can I let someone insult my wife?
Naira: But is this the way? Now see if dont win then the house will go away. Is this how we are helping Sirat?
Kartik: If we win we can save the house right
Rohan: Kartik ji is right Naira 
Naira: Kya Rohan tum bhi. Kartik do you know how to play Kabaddi?
Kartik nods in affirmation
Naira: Do you even know how many players are needed?
Kartik nods in affirmation. Naira leaves a deep sigh of disappointment
Kartik: Wait a minute..I know someone who knows to play kabaddi 
Naira: Kaun?
Kartik: Akhil Chachu
Naira: Kya?
Kartik calls chachu
Akhil: Kartik..
Kartik: Chachu..woh.. (he tells the happenings)
Akhil: We are there for you. We will train you and join you. Dont worry Ill come there with Luv and Kush
The call disconnects 
Kartik: Chachu agreed to play with us and coach us 
Naira: Great…then..we have to win mendak
Kartik: Of course Sherni
Sensing the moment Rohan runs outside. Kartik chuckles and pulls Naira into his arms
Kartik: We have did so much together..we will do this too
Naira: I hope all this ends soon
Kartik: In a good way..we find Ranveer, Sirat recovers and we teach this Mukesh a lesson
Naira: Yeah lot to do
Kartik: But till Kaira are together we can do anything 
Naira: Haan Kartik…when you are with me everything seems alright. But those days when We thought that you were dead and..
Kartik: Bas…dont talk about that..its over
With Kaira in each other's embrace the episode freezes
Precap: The Kabaddi Match and a Shock
The post Tears of Love in The Night Of Pain – Challenge (24) appeared first on Telly Updates.