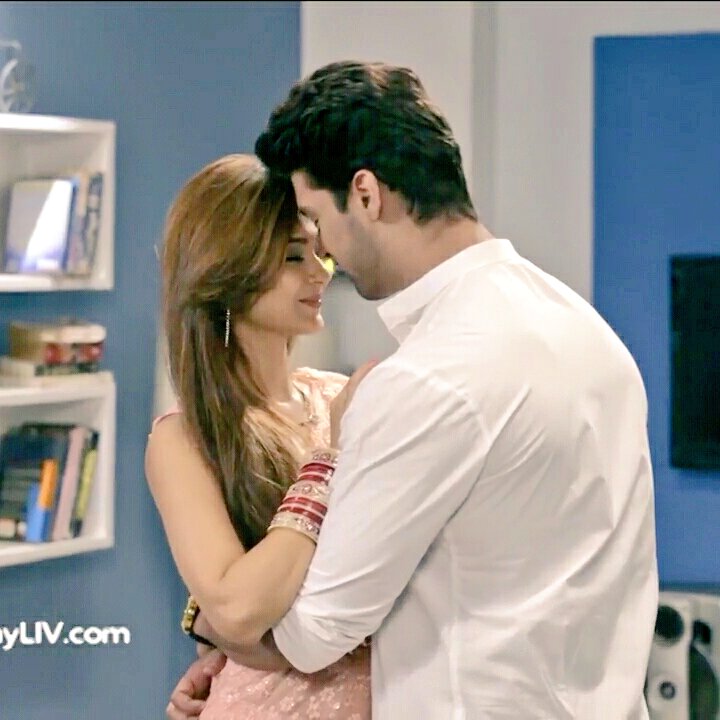 Shot 2
Thank you so much Jasmine, Heena and KrKavita for your support 
Shot 1 Link : https://www.tellyupdates.com/tales-of-heart-arya-five-shots-shot-1/
Recap: Arjun leaves his Job in the US to be with his paralysed mom. He gets a job in Maya's company through her father's recommendation. Ayaan is Arjun's friend and Saanjh is Maya's personal secretary. Arjun and Maya have a fight in their first meeting 
Shot starts
Taneja: Saanjh take Arjun with you and introduce him to everyone 
Saanjh takes Arjun with her. They reach the industry along with Ayaan who is happy to see Aejun recruited
Saanjh: Workers..your attention please he is Mr.Arjun our new industrial superintendent. Arjun this file has details of all the workers. Rest of the things Ayaan will explain you
Saying this Saanjh gives the file and leaves from there
Ayaan: Happy for you man
Arjun: But that Maya..she is just irritating me
Ayaan: Yeah she is somewhat like that but very talented. She has brought this company to mew heights
Arjun: But she must not have that much head weight 
Ayaan: Chod na..lets get to work
They get to work and the scene freezes 
Few days later a morning 
Arjun is going to office in his jeep when he finds Saanjh surrounded by many men. He rushes to them
Saanjh: Leave me alone
The men try to touch her inappropriately . Arjun beats them off
Arjun: How dare you guys treat a girl like this. If you even think of doing something to her Ill kill you all
Saanjh hugs him in fright
Arjun: Madam..its okay..they have gone
She realises what she had done and breaks the hug
Arjun: You better come with me mam
Saanjh: Saanjh is fine..please dont call me mam..and Ill go on my own
Arjun : No way..if they come back what will you? Ill drop you come
Arjun takes Saanjh with him. Her heart falls for him at that instant
On the way Arjun hums a tune and Saanjh enters her dream world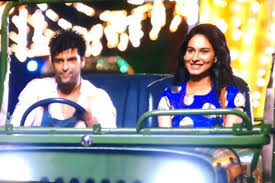 Meri dhadkan suno mere dil mein raho
Tumko meri kasam kahna hai jo kaho
Mosam gaye inkar ke
Din aa gaye hai pyar ke
Mosam gaye inkar ke
Din aa gaye hai pyar ke
While changing the gear Arjun's hand brushes against Saanjh's giving her chills all over her body
Mere hotho pe ghul gayi
Tere hotho ki ragni
Mere hotho pe ghul gayi
Tere hotho ki ragni
Meri ankho ke paas hai
Mere khwabo ki chandani
Chahu tumhe shamo sahar
She travels far in her dream world imaging her marriage and kids with Arjun
Chehre se na hatti najar
Maine tumhe aise chua
Cahat tadpane lagi
Halka halka nasa
Halki si pyas hai
Kaisi be chainiya
Kaisa ahsas hai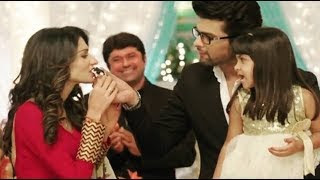 Diwangi ikrar hai
Kuch bhi nahi ye pyar hai
Diwangi ikrar hai
Kuch bhi nahi ye pyar hai
With Arjun stopping the jeep with a screech she gets back to reality 
Arjun: Saanjh the company is here
Saanjh hops off the jeep and smiles: Thank you Arjun
Arjun: Dont thank me..its my pleasure 
Arjun walks in not knowing that Saanjh is totally lost in him. The scene freezes 
Evening Arjun's Home
Arjun: Welcome home Saanjh
Saanjh enters his house and finds Arjun's mom in a wheelchair 
Arjun: Saanjh this is my mother and maa this is Saanjh
Vandana: Welcome home beta
Saanjh runs to her as she gestures her to come nearby 
Saanjh: Namaste Aunty
Vandana's eyes look at Saanjh with so much love that she melts away
Saanjh: How are you aunty?
Vandana: My son takes care of me like a queen..so you tell how will I be?
Saanjh: Awesome..but aunty how long will he take care of you? Why don't you ask him to bring a daughter in law for you?
Vandana: If he points a girl and tells that maa she is the one Ill ask him to make her his wife…thats it
Saanjh gets happy to hear this while Arjun gets awkward with marriage talks
Saanjh walks to Arjun and in a whisper: Point the girl to your mom soon 
Arjun: Ill…Ill make something for you 
Just then Ayaan walks in 
Ayaan: Arjun new machines are coming tomorrow 
Saanjh: Tomorrow? But they?
Ayaan: Arrey Saanjh you are here..nice nice…woh actually it's coming bit early
Arjun comes out with coffee glasses and gives one to Saanjh and feeds the other to his mom
Arjun: So what Ayaan , the work will get over earlier its a good thing right
Ayaan: Yeah..
Everyone spend some good time
Next day Industry
The new machine is put on bar. The whole industry and office staffs have gathered there . Maya is there too but Arjun isn't. He is inside studying the machine plan when he finds something fishy. He runs to the work area and finds the machine with short circuit and Maya near it. He runs to the spot and just as he reaches the machine gets on fire but just in time Arjun lifts Maya and takes her away.
Once in a safe spot he lets her down and runs to help others in trouble. He puts off the switch and prevents the other machines from catching the fire.Maya is irritated with his behaviour. She walks to him once everyone is safe, and he is among a group of people appreciating him for the good work. Once Maya gets close to him everyone grow silent. Maya slaps Arjun. Everyone is shocked 
 Maya: How dare you touch me? You soundrel
Saying this Maya walks off. Arjun feels bad but doesn't show it out
Few hours later, Maya's cabin
Maya is in her cabin when Arjun walks in. He gets to her chair
Maya: Dont you have manners?
Arjun: I may ask you the same
Maya: How dare you speak to me like this? Why are you here?
Arjun: Woh kya hai na Maya..I don't have the habit of keeping favours..as an employee I saved my boss as it was my duty..but you gave a gift for that..now Im here to give it back
Arjun slaps Maya
Arjun: Dont fire me and make this private matter public..you slapping me did not ruin anything but if this comes out the company's reputation will be spoilt along with yours
Arjun walks out leaving a fuming Maya
The episode freezes 
Precap: Saanjh confesses her love. Taneja has a proposal
The post Tales Of Heart – ARYA FIVE SHOTS (SHOT 2) appeared first on Telly Updates.