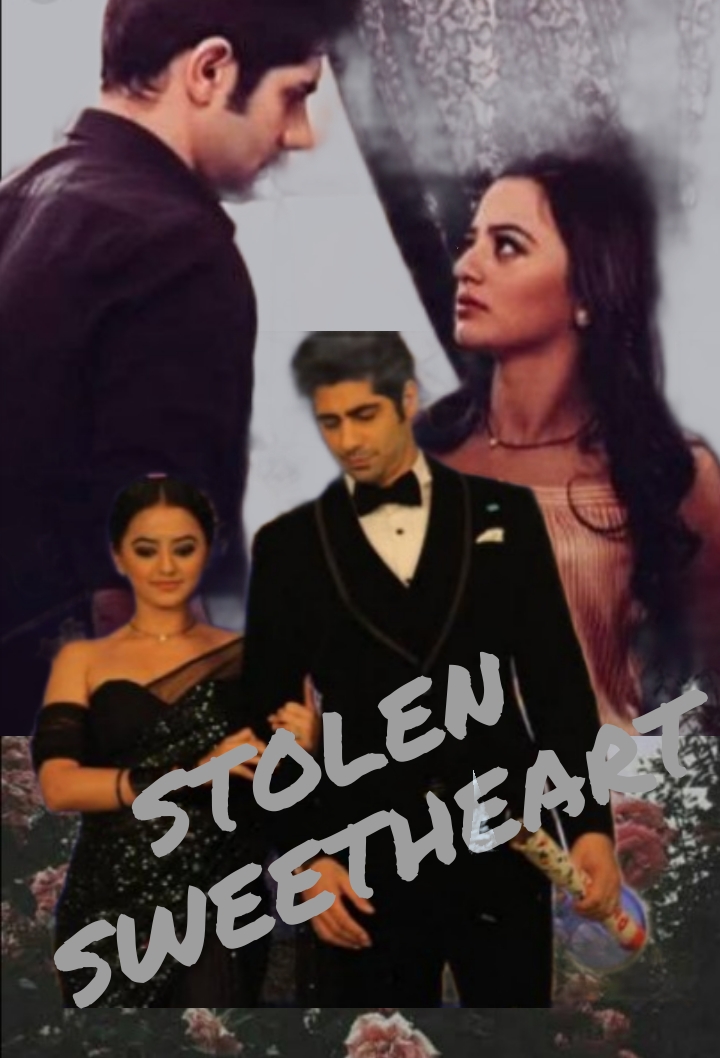 Happy birthday Gauri Di!!! Ab toh di ho gyi ho…

It's your special day enjoy very much!! Have fun and I want a separate party for all our dear TU readers and authors!! 
My 50th episode…. Kabhi nhi socha tha I will reach here. Thankyou to every single person on TU for supporting me and my FF so much
love you all!! 
Sabke liye ek RiAnsh scenes se hara-bhara episode

Everyone were having their breakfast in the dining table.
Dadi: Now everything is fine, what about Ishani's marriage now?
Angre looks at Vansh who nodded in yes. He was a bit surprised that how he remembers. He looked to Riddhima who blinked him informing that she told him.
Vansh: So get the dates…I will sort out everything else. And everything will be according to Ishani. Ok?
Ishani: I love you Bhai.
Vansh: Love you too my princess.
_______________________________
After killing the man, the girl orders her men to dispose his body and gives them money. Her face is still not visible but she was wearing high heels, her brown short dress and was walking as nothing has happened. She was whistling and singing the song.
Ajeeb dastan hai yeh
Kahan shuru kahan khatam
Yeh manzilen hai kon si
Na woh samajh sake na hum
She hears some footsteps and runs away
________________________________
Riddhima and Vansh were in their room. Vansh was sitting with her while she was busy on her phone.
Vansh: what are you doing ? I am here no?
Riddhima: Vansh.. Why don't we give Ishani and Angre a bachelor's party?
Vansh: That's a nice idea.
Riddhima: So will be start the preparation.
Vansh: For what?
Riddhima pats her head knowing that his memory fluctuated.
Riddhima: Ishani and Angre's bachelor's party.
Vansh: Ok. I will be booking a club.
Riddhima: Club!?
Vansh: So? Didn't we have a bachelor's party?
Riddhima: Not me. At least.
Vansh: Being friends, we can have one now.
Riddhima smiled at him while he kissed on her cheeks making her red as a tomato.
Vansh: I like this natural blush han!
Riddhima blushes and pushes him lightly.
Vansh: Don't worry we will have their party tonight only. Ok?
Riddhima jumps in happiness and kisses him on his cheeks. This time Vansh was the one staring at her.
Vansh: I would go for arrangements. Ok?
Riddhima: Yes!
_______________________________
Vansh was getting ready in the room when the brown dress girl came and peeking from the door.
Girl: It's my time Vansh.
_______________________________
At evening RiAnsh took Ishangre to club without telling them. Siya also joined them. Ishani and Angre grabbed their drinks and went to dance. Riddhima was sitting near the corner with Vansh.
Vansh: You don't drink?
Riddhima: No. But you can have.
Vansh: Nevermind. Let's dance come.
Riddhima: Really?
Vansh: Yes come.
He pulled Riddhima to the dance floor.
Vansh and Riddhima dance with their hands in air
Raat barati kandha kothe tap tap ke gaana
Tu saukha samjhe laggiyan tod nibhaana
Riddhima was looking at him and she smiled as he pulled her towards him.
Raat barati kandha kothe tap tap ke gaana
Ho raat barati kandha kothe tap tap ke gaana
Tu saukha samjhe laggiyan tod nibhaana
Tu saukha samjhe laggiyan tod nibhaana
O… Aashiq dil ki tashan purani
Kehte gyaani ishq siyapa, aag jawaani
Chali gayi toh phir nahi aani kudi begaani
Rehne de jeena seedha saadha
They both dance and then Riddhima sings..
Main bani teri Radha
Maine sakhiyon se ankhiyon mein
Rakhna hai tujhko piya thoda zyaada, zyaada
Main bani teri Radha
Tune sapno tadapano mein rakhna hai
Mujhko piya thoda zyaada, zyaada
Main bani teri Radha
Both of them were enjoying very much in each other's embrace and having very much fun.
At last Ishani came with a shot and gave it to Riddhima. Riddhima though it's apple juice and drank it. Vansh stared at her as she was stumbling and smiled sheepishly.
Vansh: You said you don't drink!
Riddhima: Yes. I don't drink. I want to go home. Please come na.
Vansh picks up Riddhima in the car and informs Angre. Vansh drives the car to home when Riddhima comes and sits on his lap.
Vansh: Riddhima you are drunk and I am drving.
Riddhima: I am not drunk. I don't drink.
Vansh and Riddhima reach home and Vansh again picks her up and tucked into the bed. Riddhima stood up from the bed and jumped at Vansh. Vansh holds her by her waist while she entangled her legs on his waist. Vansh was staring at her with shock while she was looking at him smiling.
Vansh: What are you trying to do?
Riddhima: I am very bored.
Vansh: Let me make it a little romantic….
Riddhima again slapped her forehead as his memory fluctuated again.
Riddhima: But you said we are friends?
Vansh: When? We are husband and wife. Not friends.
Riddhima jumps back in the bed while Vansh next to her.
Riddhima: Oh god. That Vansh says we are friends, then you fluctuate and say we are husband and wife. Kehna kya chahte ho?
Vansh now realised (again) that she is drunk.
Vansh: why the hell are you drunk?
Riddhima: I am not drunk. You forget again and again.
And it started raining, Riddhima ran to the backyard while Vansh was trying to stop her. Both were now drenched in rain and Riddhima was laughing and moving circles enjoying the rain.
Vansh: Riddhima you will catch cold! Come inside you need to sleep.
Riddhima: No. I will not sleep I love this rain. I will be here only.
Vansh: No.
Riddhima pouts with her puppy eyes and Vansh looks at her. He wanted to agree but he still kept his words.
Vansh: No means no Riddhima.
Riddhima: Please na Vansh….
She looked at Vansh with full hope and sweetness was flowing all over her voice… Vansh bowed in head in surrender to her antics and she smiled and hugged Vansh tightly. Vansh picked her up and now they both were twirling in the backyard while someone was looking at both of them with a gun. The person aimed the gun at Vansh but he picked Riddhima in bridal style and took her to the room.
Vansh: Now happy? We will sleep.
Riddhima: ese?
Vansh: Nhi. Go and change.
Riddhima went to the washroom and comes out wearing Vansh's t shirt which was ver over sized and small shorts nearly visible because of the shirt. She tied her wet hairs into a bun while Vansh kept looking at her with his mouth open. She looked at Vansh seductively and fell upon him. Vansh switched the position and saw that her lady love was already asleep. He chuckled in his own thoughts and they both slept cuddling each other.
Next morning Riddhima woke up with headache and Vansh entered with a glass of water. She drank it fully and looked at him.
Vansh: You were in a different mode last night.
Riddhima: What?
Vansh: I mean …. What was I saying?
Riddhima frowned while he kept thinking what was he trying to say. Riddhima gets a call and gets up from the bed. She saw herself in these clothes and was looking at Vansh. Vansh turned back and saw her and faced his back towards Riddhima.
Vansh: We are friends right?
Riddhima: I don't know…last night…I don't remember. I have a recording today I will get be back till evening.
Saying so she rushed to the washroom. Vansh went to talk to Angre.
Angre: Vansh Riddhima doesn't knew any one of them. And now you don't remember. How will we catch them? We caught one of the person but he is missing from the last time we saw him.
Precap- Riddhima faints in the stairs…
Huf… Itna saara reading you all must be tired.. 50 comments
please… (Excluding mine) agar ho gye toh party karaungi kyuki mera bhi mood thoda off hai.
HAPPY BIRTHDAY GAURI DI

The post STOLEN SWEETHEART- RIANSH FF EPI 50 'JUST RIANSH' HBD Gauri!! appeared first on Telly Updates.