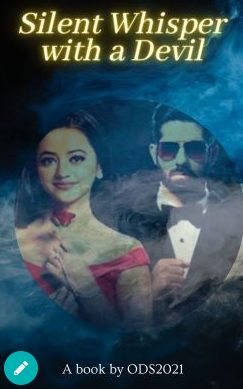 "So…sorry " I said breaking the hug
" It was unexpected" He said crossing his hands
"Vansh….." I said finally
"Hmm"
"WHO ARE YOU?" I asked which was going through my mind for long time
"What do you mean" he said with a little chuckle
"WHO ARE YOU? they say you are just a hallucination of mine but I know it's not…. you stop the time now…. you tasted the blood when I saw you first time….. you vanish in to air ….. you are not a human …..then who are you?" I asked in a calm tone
"before that let me show another magic…. give me your hand " he said snapping his finger which make end the time stop and everything become like before ….. before I see around he grabbed my hand and snapped his finger again…..
Oh my god! in a second we were in my home ….. is it teleportation….. according to scientists, it is a travel between two locations without crossing space…. but they are only fictions… this was just wow !!!!!
" So tell me who are you?" I asked him focusing my mind
"do you know Lucifer the fallen angel?" he asked me looking into my eyes… ufff that chocolate eyes ….. behave Ridz …. I slapped me in mind and said,
"Lucifer….. ya the devil who once loved an angle….. " I said as I heard that painful love story….
"who is he" he asked again …..
"he is the devil…. the king of hell …."
"so here the answer"
"for what" I asked as some times I am tube light…
"for who I am …. I am the devil king of hell" he said with his devilish smile which I saw first day….
I was literally taken back hearing him….. then I laughed like crazy
"why …. is it funny" he asked me giving a death glare at me
"I….I know you are not a human but how can you be the king of hell…. as I heard he is a huge man with red horns , tail and big wings…. and they say he is looking damn  dangerous.. but see you are just a handsome looking alien" I said chuckling
"Never mess with devil" he said angrily looking at the crazy me who is laughing holding my tummy
"but you are not a devil" I said stopping my stupid laugh a little
"The who do you think I am " he asked annoyingly
"maybe you are a demon but not king of hell may be just a mere demon" I said looking at him…. he has a well built handsome body how can he be a devil…. I looked at his back …. he has no tail…. and I looked at his head …. he has no horns…. ufff Ridz you are too crazy now….
"Whatever" Vansh said breathing heavily…. is he angry….
Before Vansh say anything I asked " why others can't see you?"
" when it comes to human, their memories naturally erase after they saw me…. so literally they can't see me after that" he said
"then how can I see you….. why my memory isn't erased" I asked putting my head on my palm
"because you are not a human" he said raising his eye brow
Though I taken back a little I again laughed saying "'now don't tell me I am a demon too"
"can't you be serious " he asked angrily
"how can I…. because of witnessing all of these nonsense I think I have gone crazy" I said laughing holding my tummy
"You crazy idiot" saying this he Vanished but this time I didn't surprise seeing him vanish as now I know he is a like that….
wow !!!! what a destiny god…. finally I have a friend in hell too…. wow!!! through Vansh I should be friend with king of hell …. it can be useful if I do a sin in future eating this much mint-chocolate ice cream …… ha ha ha ….. see I am really crazy now…. ha ha ha …..
unknown to me somewhere in my mind is happy to see him again even though he is not a human….
————————————————————————–
Vansh POV,
ufff never in my life I get such a insult ….. who ever dared to insult me got burned alive into ashes… and even today I could show my real look to her but part of my body didn't let me to scare her…. she is such a crazy girl ….. soon I have to know who is her….
Then all of sudden the last word of that letter came into my mind… " she is reborn " …. can Riddima be her….. no way!!!!!!! Riddima is a totally mess…. how can she be her…. but Riddima's eyes look same as her….. no no…. that can't be….
I closed my eyes to feel the wind blowing around me….. to feel the smell of flowers around me…. to feel the warmth of nature around me…. once I loved the same nature and once I was the reason for the beauty nature….. but….but not anymore…. what I get loving everything around me…. only sorrow ….. no one can stop me destroying the same things I once loved …..
I vanished from there making the place I sat just ago to feel the nature burned into ashes…. That's me…. That's the fire burning in my heart ……
———————————————————————————
Once he used to be
an angle
and
God's favourite
once he used to be 
everyone's love …
but one day 
everything become upside-down
he fought in heaven for his love 
against everything
Obsessed with love
made him blind
and lost the war
without any chance…
with his defeat 
his love, kindness, pureness,warmth
got vanished …
his pride made him 
lost again and again
which end up 
in hell
being 
the devil…
his life become
darken like the sky without moon 
as lost his moon
called love 
with her death…
now e needs someone
to become his moon
and shower 
him with love
he craves 
for centuries…..
—————————————————————————————————-
A/N;
I know today chapter is short , forgive me I had some other works …. but next one will be longer and you will get to know Vansh's past love and all….

And try to understand Vansh …losing everyone he loved is not easy … living in a hell for centuries without anyone is not easy…. living in a hell and forget all emotions and memories is not easy…. try to be arrogant , hateful , dangerous and ruthless having the same heart which used to love everyone is not easy…. he went through every pain he have to but still his bad luck is not gone…. he could be the king of hell for outside world but still he is the angle with full of love …. he maybe cheating himself saying he is the devil but the truth is truth….
So tell me what do you feel about our king of hell Vansh?

The post Silent Whisper With a Devil ( 9th Chapter ) appeared first on Telly Updates.