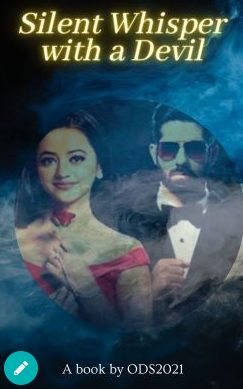 For the comments of previous chapter…..,
@Aishu , @Akshara , @Tanvi_5117 , @Prabhleen , @Priyanka , @Niyati  , @SUMIAHA , @Aishu , @N Ayesha , @ArushiSoni , @QT , @Attractiveuser , @Priyanshi_13 , @Merra , @Jayashree , @Priyadarshani , @JJ , @Vkjhp , @Sree , @Varshini , @RianshLover , @Aishwarya , @Anannya07 , @Parita , @Mary
Thank you all….. Thank you so much for your comments…..



so here the 4th chapter
—————————————————————————-
" ouch it's hurting …. " saying this he turned my side….. What the hell is this? my eyes winded seeing the man who looking at me with a big smirk ……
" You….." I said covering my mouth in disbelief as I was unsure whether this is a dream or real….
"yes …me any problem?" he said without taking his eyes on me and taking a sip from his red wine
"oh no noo no nothing no prob…no problem….mmm" I still in shock as I never expected to see him in such a place where I came to relax me
" you looked pale… are you fine" saying this he tried to touch my forehead …. I quickly took a step behind making sure that his hand didn't reach my forehead…..
" I am fine …. sorry " saying this I turned to go back when I heard him shout saying " Don't you say you like me…" … WHAT!!!!! I looked at him quickly with a question mood….
"how…. huh! I mean what did you say?" I chuckled and said him in a annoying tone
" isn't it your dare" he said casually taking another sip from his wine.. how… how he know that… is he overheard our conversation…. no ….it can't be…
" hey don't make me a creepy person…I don't overheard our conversation…. " he said looking at me eyes to eyes…. WHAT!!!!! how … how can he know what I thought….. ohhh is he read my mind….. no may be a random guess….
" no it was not any random guess…. I heard your inner thoughts" WHATTTTT!!!!!! he again read my mind….. is he an alien? is he a ghost? oh noooo how how can he read my mind …. yes he is an alien…. ALIENNN!!!!!!
" hey sweat heart I know I am handsome but starring is not good…. " he said smirking at me… huh! HOW DARE HIM!!!! handsome ? my foot….. PERVERT….. I looked at him raising my eyebrow I show a vomiting face at him and turned back to go….
huh! ALIEN….. Handsome? huh! even Charlie Chaplin is handsome than him …. huh!… anyway who does he think he is ? huh! Alien…..  my mind shout " Ridz you didn't ask his name… " ufff this crazy mind…. why on the earth I want his name…. I know his name…. he is ALIEN…. Thinking like this I went towards my friends….
" I am not an Alien …. I am Vansh…. Vansh Raisinghania….." I heard he shouting behind me… ohhh shittt…. I forget that crazy can read read mind….  Vansh!…. anyway nice name …
———————————————————————-
" Lord did you want to see me?"
"Ha Angre I have a doubt on a little human being"
"who is that?"
"a human girl"
" he saw me killing a man which was invisible for humans…. "
"that means is she an angle or something"
"no can't be…. she is a pure human girl…. so get me her details soon"
"ok lord"
" maybe she is a new enemy I have to face…. huh! mere a human girl… what can she do to the lord of hell" Vansh said under his breath after Angre left from there…
———————————————————————————–
It was Sunday morning …. I overslept as the result of drinks I took yesterday….. I went to the kitchen made a instant noodles as I was too hungry…. I sit on the sofa and shut my eyes to sink in the memory of yesterday….. I was so curious about that man …who… Vansh…ya ..Vansh…. I met him twice and both times his behaviour was too odd…. earlier he tasted that man's blood and then he read my mind….uffff….. I think soon I will have go to a mental asylum….
That's when I heard a knock ….. who could be? if it is Sejal she enter without knocking as she know the password…. who else ? Thinking like that I went towards the door and opened it slowly… It was a deliver boy…. I didn't order anything!
"Hello ma'm this parcel is for you"
"for me? from whom?" I asked him taking the parcel "Anyway who gave this to you?" I asked looking at the parcel …. but there was no reply…. WHAT!!!  that boy is vanished…. he is gone within the second I was checking the parcel…. I looked down the stairs but there was no mark of him…. did he vanish into the air….. huh! I don't what is happening to me nowadays…
After sitting in the sofa I looked at the parcel…. It was like a box but the box was old type one and it was something like we saw in fantasy movies….
And there was a little note written in ink pen…huh! who use ink pens to write in this modern time…. uffff….. I hope I could call Sherlock Holmes now….. The note was like this…..
" Life works in mysterious ways…. Three may keep a secret if two of them die…. best thing is maintain your secret by yourself"
My secret? what is that my secret even I don't know? cursing Sherlock Holmes for not living in this era I tried to open that box…. huh! that box not even move a little…my temper is now going to reach its end… hmmm cool down Ridz….cool down…. think …think…. Then I saw a a keyhole which looks familiar to me ….. where? where ? ahhhh my necklace…. my necklace…ya the pendent of it was like the shape of this keyhole …..
I checked my neck to find my necklace but it was missing….. oh shittt…. did I lose it yesterday…. why not…. I danced like crazy yesterday …. I wonder why not my legs hurting….. I think I lost it in the club ……most probably yes….
—————————————————————————
I went to the Lion's club again search for my necklace….. I wanted to find that not only I want to open that box …. I wanted to find it as soon as possible as that it was very important to me ….. This necklace and I have a 14 years old history….. when I was ten years old I got a sever headache and it was really terrible foe me…. because of that I was unconscious for ten days… at that time I was with my granny as that time my parents kept me away from them because of a story of a fortune teller….
According to my granny , when I was unconscious a man came and put on me that necklace saying that I must never lost that necklace and it has something to do my future… after two days I got conscious and I was fully recovered….. according to my granny that man is an angle who came to save me….huh! angle? though I never believed it I used to protect it for all those years….
I went to club and began to search for it….. ufff …. I can't find it…. please god help me…please… suddenly I heard some foot steps coming towards me…. I looked at that side… ufff…. again that man….. that ALIEN VANSH….. ufff god what sin I have done in my previous life to meet this alien again and again…….
"ahem ! ahem! are you looking for this" he said showing me something on his hand……
"MY NECKLACE"
————————————————————————————-
so how was this chapter?



The post Silent Whisper With a Devil ( 4th Chapter ) appeared first on Telly Updates.