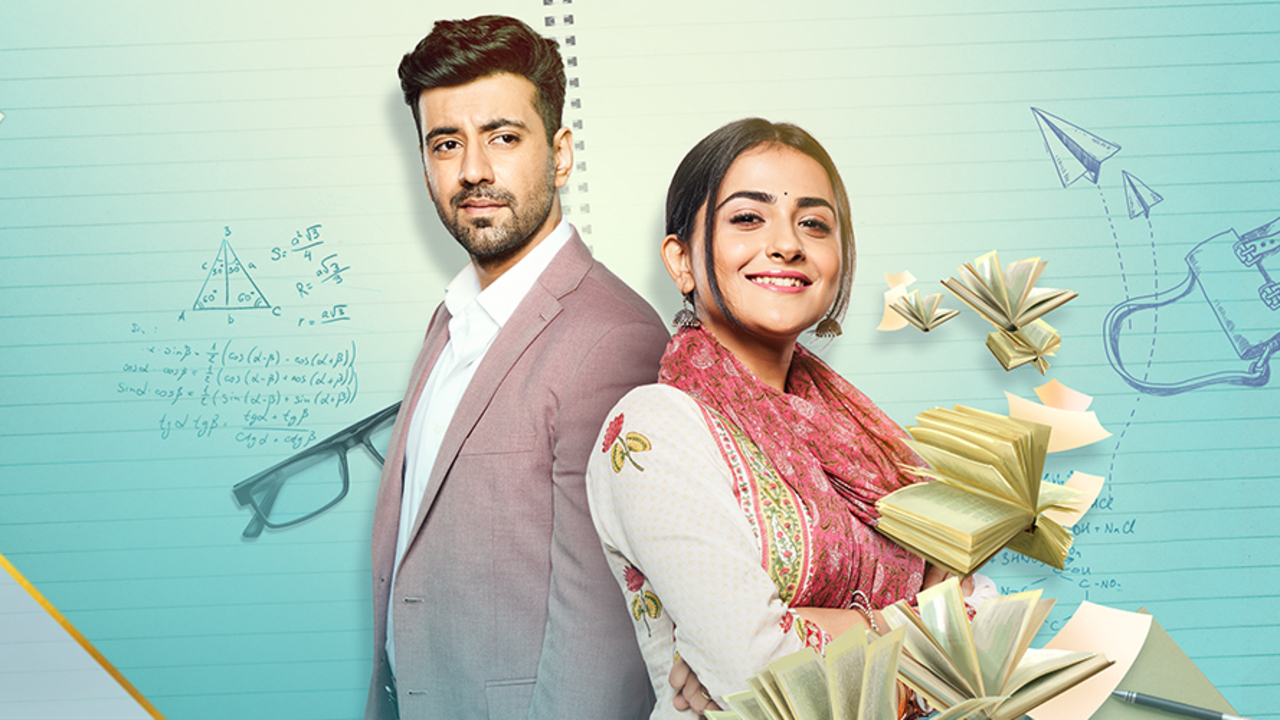 Shaurya Aur Anokhi Ki Kahani 17th July 2021 Written Episode, Written Update on TellyUpdates.com
Anokhi says Gayatri that it's none other than Alok. Tej and Shaurya shouts at her for what she just said. Shaan too says that it's such a big accusation. Anokhi says that she's not lying and says Priyanka came to ask for fee confession to Alok and he tried molesting her. Tej blames Anokhi for trying to malign the image of the house like every time. Anokhi asks why will she do that and asks Alok if he really don't know the girl. Alok accuses her for blaming him just because he always stood against her and acts innocent.
Anokhi pleads Shaurya to believe her as she's not lying. Shaurya says she might not be lying but also says that the girl also might not be lying but just misunderstood. Anokhi says the girl claims she has proof. Kitty supports her father. Anokhi says that she will not speak anything in between but this a question about the safety of other girls in the college. She says she will not keep quite if Priyanka doesn't get justice.
Babli finds that milkman did not give milk to their house and asks about it. She asks him about to it but he says them to ask to society people. Society people says that they will not get milky, newspaper and ration to their house and it's a joint decision by association. Ahir asks what they are saying for which they say that a married girl staying with another man is not acceptable there and asks them to find another place for it.
Shaurya asks Anokhi that why can't they be like normal husband and wife. He asks why would she get involved in the issue for which Anokhi says she need to do it as she's students Council head. Shaurya says it's a very big allegation and asks her to not to trust blindly. Anokhi says that she's not asking him to trust blindly but conduct a proper investigation. Shaurya says that he still couldn't believe that Alok could do something like this. He says that they will conduct investigation internally but Anokhi doesn't trust Tej.
Shaurya asks how can they involve 10 people and asks her to think about family too. Tej comes there and says the student has filed complaint officially against Alok. Devi blames Anokhi for giving her ideas but Anokhi denies it but is still happy that she took stand for herself and leaves.
Ahir is frustrated with the society's behaviour. Babli says that it's definitely Vineet's job as she can sense that it's his words. She asks him to forget the rumours. Ahir says he doesn't care but its her who's hurt because of it. He apologizes to her but Babli asks him to let it go and starts getting ready for work.
Anokhi consoles Priyanka saying that she took the right stand. Kitty and Bebo accuse Anokhi for standing against family. Anokhi says that she can understand that it's weird for her to hear something like that about their father but once truth is out they will understand at women's point of view. Kitty and Bebo leaves irritated. Ahir and Babli leave to work and Babli is uncomfortable meeting their accusing gazes. She gets call from her client who cancels the contract due to her character accusation. People say that it's bound to happen. Ahir and Babli leaves inside.
Shaan shares with Aastha about the news and Aastha is equally shocked. She is scared about misunderstandings happening between family and Anokhi. Shaurya asks Alok if he's sure that the girl didn't visit him as peon saw the girl visiting his cabin. Alok says a girl visited him but he doesn't remember it. Shaan says first he said none visited him now saying otherwise. Alok says he forgot. Tej scolds Alok for not installing CCTV inside the cabin. Alok acts in front of Shaurya and blames Priyanka for taking advantage of the situation.
Shaurya says that he trusts him and also believes that its some miscommunication. He also says that they need to keep a proper investigation as it's a very big accusation. They all come out and Anokhi asks what they decided in meeting. Tej says why would she ask that and Anokhi answers that she's head of the student Council and is answerable to them. Students come protesting for Priyanka and Shaurya asks Anokhi to control them. Reema calls Anokhi to their side.
Precap : Media arrives at college and enquire Anokhi.
The post Shaurya Aur Anokhi Ki Kahani 17th July 2021 Written Episode Update appeared first on Telly Updates.