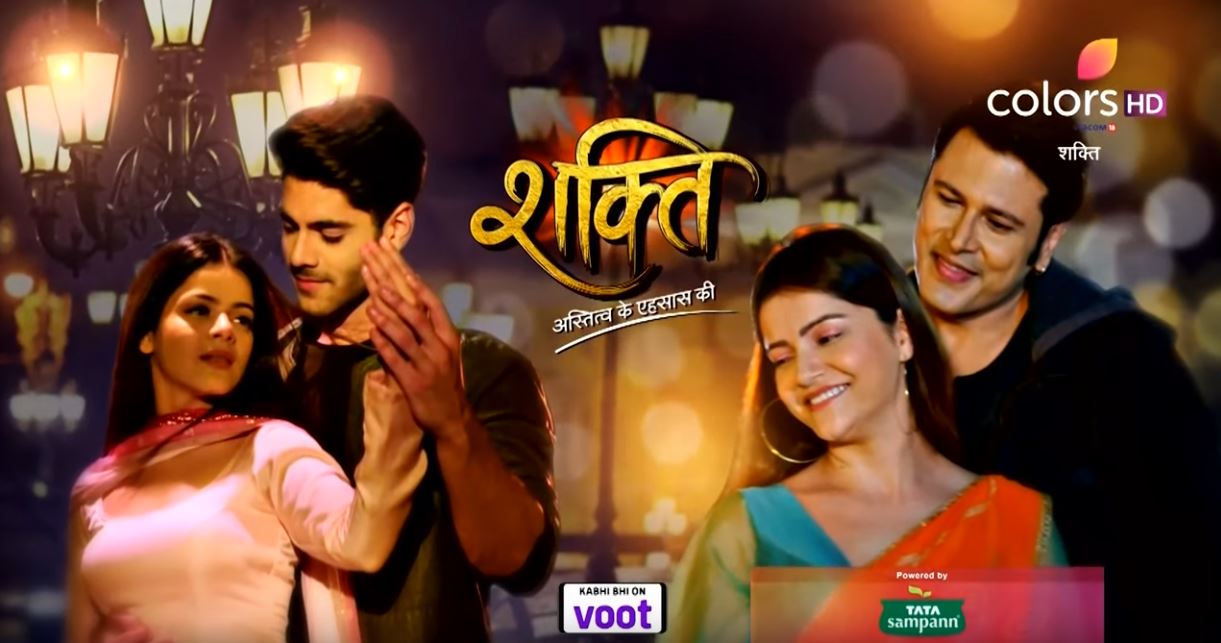 Shakti 9th July 2021 Written Episode, Written Update on TellyUpdates.com
Virat tells the boy (Guru) that he is right… no one knows when you may need a good friend's support. Just like that day when he was bothering Heer and Virat put him to the right place. Virat tells Guru to leave Heer, he can become friend with him. Guru asks Virat has he gone mad? He warned to stay away from him and Heer. Virat says he's just trying to be a friend. He turns to Heer and asks Heer whether she will be friend with him. Guru tells Heer that she doesn't need to become Virat's friend because she's part of his gang now. Heer says she has come to study, not to be part of any gang. She asks Guru to keep her away from all this mess. Virat says that he will show how to do friendship. He forwards his hand to Heer, but she says that her rules are same for everyone. She's here to study, not to make friends. She leaves. Everyone laughs at Virat. Guru warns Virat again to stay away from him and Heer. Virat also gets furious and he warns Guru about the same.
Virat chases Heer and asks why she didn't accept his friendship. She asks what he did that she makes him a friend. He says what about saving her from Guru and his gang the other day. She says she would have done that herself if he didn't interfere. He says when they were doing a prank, she got quiet and today she's speaking too much. She says she will do friendship, but only when he does something that makes her feel that he's worthy of her friendship. He asks what? She tells him to recall what he made her do to become friends when they met first. Now it's his turn. He says he isn't going to do anything like that, in fact, it will be her again who will go to him to become friends. After he leaves, she smiles and says this is what she loves about Virat.
Parmeet calls her doctor friend and asks to make a report that shows she's very sick. After call, she asks Gurwinder whether she made any plan. Gurwinder says by insulting Heer in front of the world. Parmeet asks how? Gurwinder says by telling the whole college that Heer is a kinnar. Parmeet says she thought Gurwinder is very innocent. How did she get such idea? She says this will also put her family down because college students might not know, but society knows that Heer is their bahu. Gurwinder says they can say that they didn't know about it. After that, they will make Heer do what they want. Parmeet tells her to be careful because she doesn't want to lose Virat again. Gurwinder calls police station to talk to Daljeet. She tells him that Parmeet is convinced. He tells her to give phone to Parmeet, but she says she doesn't want to talk. Gurwinder tells her not to be so harsh, he's her son. Parmeet talks. He cries and begs her to get him out of jail, and also Angel because if she stays in the jail, then she won't let him stay peacefully outside. Parmeet says she will talk to Sant Baksh. Daljeet smiles.
Heer is in a classroom. She is waiting for Virat. Guru comes and sits beside her. Heer says there are other seats too. He says he wants to sit on that one. Heer says she will go and check where professor is. She comes outside to look for Virat. When Virat comes, she says she came to look for professor. He says if she lies so much, then how they will become friends and if they don't become friends, then how their love story will start? Professor comes and asks what they are doing outside. Virat says they were waiting for him since long, he's 5 minutes late. Professor doesn't like his joke. Virat says he was not disrespecting him. He didn't come, so they thought to chit chat. Professor asks if they know each other. They both refuse. Guru becomes thoughtful. Professor asks them to get in the classroom.
Virat comes first and sits down. Now there are only 2 spots for Heer. She chooses Virat's bench over Guru's. Guru thinks he needs to do something about Virat. While professor is busy writing on the board, Guru and his friends throw paper planes at the professor. Professor gets mad and asks who threw them. Guru takes Virat's name. Guru's friends agree with Guru. Virat says they are lying. Guru complains about him saying he shows hero-giri and beat them up on the first day as well. Virat says he will beat them again after what they're doing now. Professor tells Virat to leave the class. Heer speaks in Virat's favor, but Guru keeps brainwashing professor against Virat. Professor asks Virat to leave the class, else he will suspend the entire class for a week. Virat says he doesn't want the entire class to suffer, hence he leaves.
Precap will be added when available.
Update Credit to: Simmy
The post Shakti 9th July 2021 Written Episode Update: Gurwinder's cruel intentions for Heer appeared first on Telly Updates.