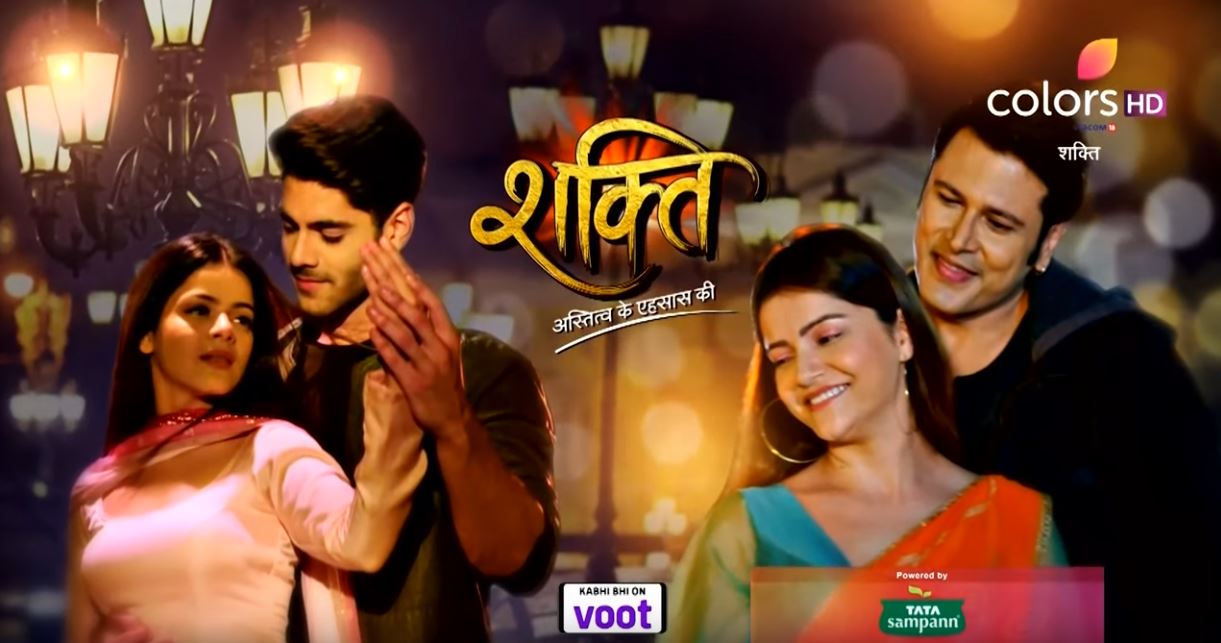 Shakti 20th July 2021 Written Episode, Written Update on TellyUpdates.com
The Episode starts with Heer telling Virat that she is with him always. He gets Sant Baksh's call and tells Heer. Heer asks him to pick the call and talk to his dad. Sant Baksh asks him to come home fast and says see what your mother is doing? Virat asks him to tell Maa not to act. He ends the call. Heer asks what happened? Virat says another drama. Heer says lets go home. Virat says if they haven't understood our love till now, then will never understand. Gurmeet sees Parmeet's hand bleeding and asks her to sit. Soumya asks Harman to call Heer once. Harman says today is the big day for you, understand your responsibility. He goes. Chameli appreciates Harman infront of Soumya and says you both are made for each other. Harman calls Heer. Heer asks how are you? Harman says good, what about you and college? Heer says everything is fine. Harman asks her to tell truly. Heer tells him that Mummy ji was acting to be unwell with Gurwinder's help. He says when Virat came to know, he got her checked with another doctor and the truth came out. Harman asks why did you tell him? Heer says she wouldn't have told him, but he gave her promise. Harman asks her to take care and call him when needed. He tells Heer that Soumya will be becoming Gurumaa of kinnar community and it is a big day for her. Soumya says Virat and I will surely come. Harman asks her not to come there, and asks her to stay away from kinnar community. Heer asks how I can't come for Gulabo's big day. Harman says we have to give sacrifices and tells that it is matter of few days. She says ok.
A guy Ankur tells his other friend that his Papa haven't sent money for fees and today is the last day. Guru comes there and gives money to Ankur, asks him to pay the fees. Heer gets impressed with his gesture and says you are not that bad. Guru says if I am not that bad then why don't you become my friend. Heer gets tensed and thinks if Virat sees me talking to him, then he can't control his anger. Guru asks what is she thinking? Heer tells that if she becomes friend then it is mandatory for her to fulfill it. She asks him not to fight with anyone and also with Virat. He agrees and forwards his hand for friendship. Heer shakes hand with him and says friends. Virat sees them shaking hands and gets upset. Heer gets tensed.
Harman comes to Soumya and looks at her. Soumya asks what happened? Harman says Virat came to know that Parmeet ji is acting and he is now very upset. Soumya says there is no secrecy between husband and wife. Harman says Virat will forgive his mother, but Parmeet will think that Heer tried to separate them. Soumya says what would have happen, if he comes to know from others. She says you will be punished for not tasting my bhajiyas. Harman says he will take revenge and holds her pallu and wipes his nose. He asks her to make him have bhajiya. Soumya makes him taste it. Harman teases her.
Heer runs behind Virat and asks him to stop. Virat says you befriended that guy, though I asked you not to do friendship with him. Heer asks what is his problem? She says you are jealous. Virat says he is not jealous. He holds her hand and says you are mine, then why will I be jealous? Heer says you are jealous. Guru gets angry seeing Virat holding her hand. He pushes Virat. Guru asks Heer if she saw what Virat is trying to do. Virat asks what is his problem? Guru says you are my problem. Virat says I was talking something private with Heer and asks him to go. Guru says he is the college president, and everyone will play his band with his just sign. Virat says you will trouble all college to play my band, but I am alone enough to play your band. He pushes Guru. Heer shouts Virat. They begin fighting shocking Heer. Heer asks them to stop the fighting. Virat asks Heer to move back. Some girls holds Heer's hand. Virat hits Guru. Guru is about to fall down from the stairs railing into the ground floor, but Virat holds his hand and pull him back. Guru gets shocked and falls on Virat. Virat is about to go. Guru calls Virat and says you saved me today, if you had not saved me then I would have died. He says you are good. Virat says its ok, if you would have been on my place, then may be would have done the same thing. He is about to go. Guru tells that he becomes friends with good people and forwards his hand for friendship. He says I befriended Heer today. Virat says I do strong friendship like strong enmity. He shakes hand with him and they hug.
Precap will be added in sometime.
Update Credit to: H Hasan
The post Shakti 20th July 2021 Written Episode Update: Virat and Guru indulge in a fight appeared first on Telly Updates.