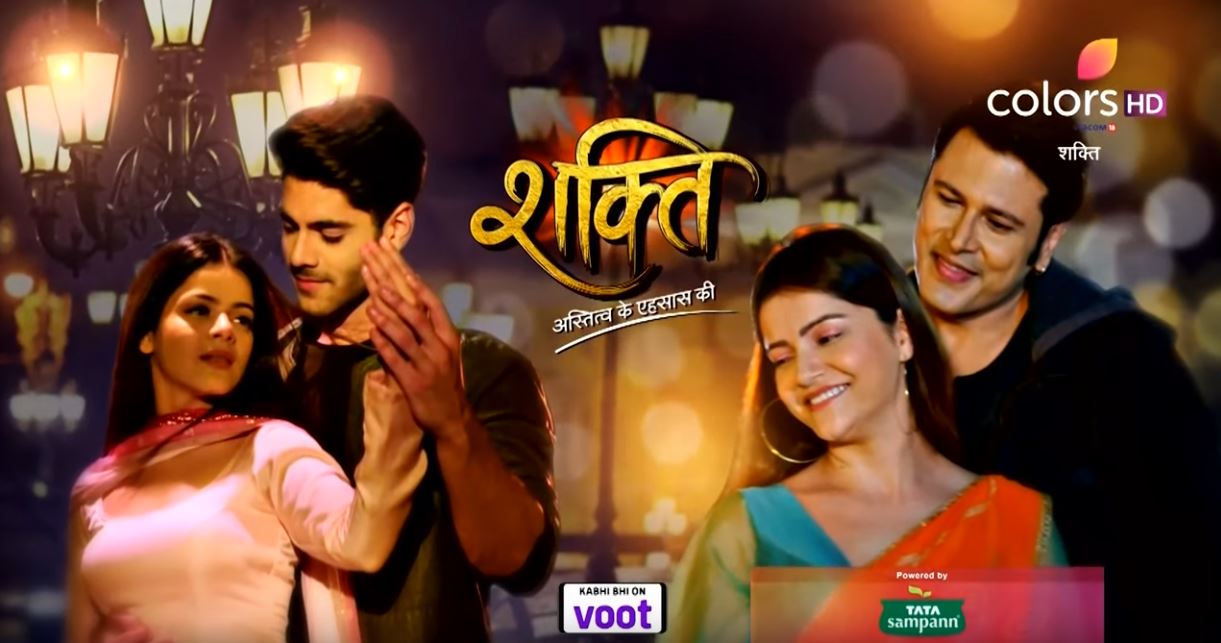 Shakti 13th July 2021 Written Episode, Written Update on TellyUpdates.com
Guru tells his friend what kinnars are doing in their college. Virat receives a call from Soumya and she guides him something. Soumya tells Harman to drive faster, she can't let Angel succeed. Soumya and Harman say they will need to solve this Angel's problem, but for now they need to reach to Heer's college.
Virat tells Heer that Angel sent Kareena and other kinnars to reveal her truth, but he won't let that happen. She asks what he will do. He says he will do anything, but he won't let her truth come out. She says sooner or later, everyone will find out, so let it be. He says it doesn't matter to him, but it matters to the society. If they find out, then they won't let her enter the college. She says that she will tell everyone, so Angel can stop blackmailing them. Her own people have accepted her and that's what matters to her. Kinnars enter the college. Guards try to stop them saying kinnars are not allowed there. Heer walks towards them. Virat follows her and pulls her back. He takes her away. He brings her to terrace and tells her that she won't tell her truth to anyone, at least not today. If she tells the truth, then he will jump down the terrace. She tells him to stop. He tells her to promise her that she will stay on the terrace till situation is under control. She promises. He goes downstairs again.
Principal tells kinnars how dare them to enter the college. Kareena says they came to thank him. He's a God. He did such a huge favor to their community. Principal asks what favor? Tell clearly else he will call police. Kareena says fine, she will come straight to the point. Just then another group enters, lead by Soumya. Soumya has gotten ready as a kinnar. In flashback, Soumya tells Harman that she's taking kinnar's avatar today just so Heer can achieve her dream of studying.
Soumya stands face to face with Kareena and claps at her. Heer watches everything from terrace. Harman also comes there. Soumya tells Kareena that she hasn't changed at all. Kareena says her goal is to take revenge from her and now along with her, there is Heer too. Principal asks what's going on? Is this a place for kinnars to come? Soumya apologizes to him saying they came there because of a misunderstanding. Kareena says there is no misunderstanding. Soumya stares at her and warns her to leave from there quietly. Kareena's group gets scared and moves back. Kareena tells Soumya to do whatever she wants. Harman thinks it's right time to call police. Kareena tries to tell the truth to principal. Soumya's group members start playing drums, so principal can't hear anything. Virat praises Soumya. Police come and arrest all kinnars including Soumya.
Virat and Guru are in principal's office. Principal gives him a last warning. Next time he will get rusticated. He also tells Virat to pay for all the damages. Virat says he will and asks if he can leave now. Principal says ok. Guru wonders why he left in a rush. He tries to follow him, but principal stops him.
Virat comes to Heer. Heer asks why police came suddenly and whether Soumya is fine. In crowd, she couldn't see properly and Soumya just disappeared. Virat tells her that Soumya came as a kinnar to save her and police arrested her. Heer gets worried.
Episode ends.
Precap will be added after episode ends on TV.
Update Credit to: Simmy
The post Shakti 13th July 2021 Written Episode Update: Soumya prevents Heer's truth from coming out appeared first on Telly Updates.