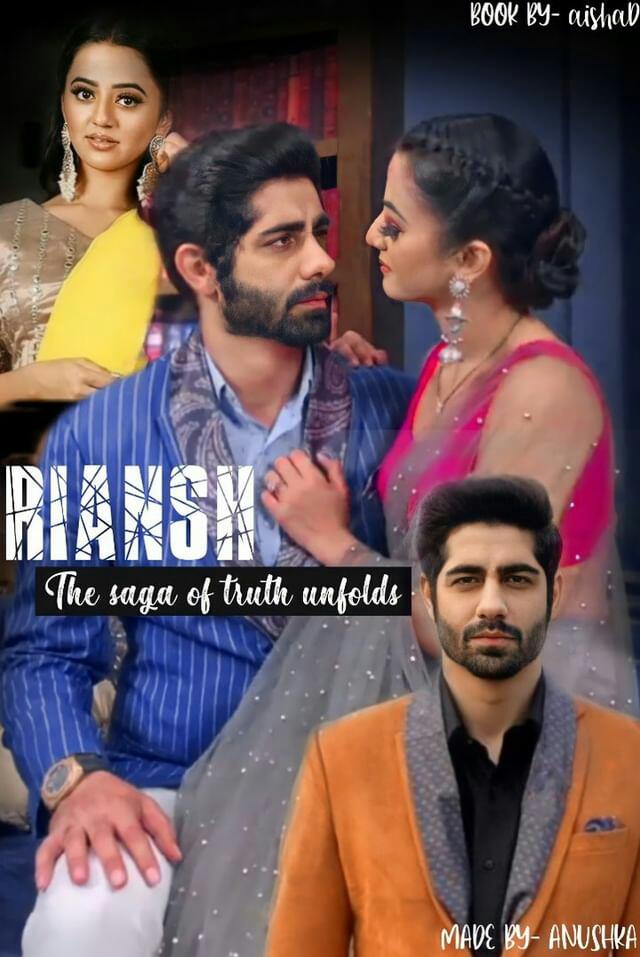 Hola peepies aagyi me..
WAnna ask track kesa ja rha..jbrdsti khicha to ni ra h na..bt do plz
" Happy Birthday dear varshini..may god bless u..
Stay safe and connected dear..
Thnq so much fir ur support and love
"
---
"Happy anniversary to Immj2
"
——–
Let's start..
Scene 1
Flashback ends
Dadi comes to riddhima in rage,
(flipper budhiya agyi

)
Dadi(angry) – Tumse ye umid nhi thi riddhima!!
(hmko bhi apse ye umid ni thi ott me
)
How can you play with our emotions ..
How fool i was that i was thinking my family got completed but you ruin all my hopes..
She tries to slap her but a hand caught her wrist!!
Dadi (shocked) – now this girl becomes more important to you that for her my grandson is holding my wrist..(shukr mna hath pkda hai gala nhi,
)
Riddhima ( crying) – vansh leave dadi's hand please.
She is right please don't disrespect her..
Vansh ( coldly) – riddhima is my wife and protecting her self respect is my duty..
Do bar apni patni pr bhrosa na krke bohot bdi glti kr chuka hu..ab nhi..
Dadi i respect you alot but i won't allow anyone to disrespect my wife..
And talking about that deal..it was a mutual decision ..
If you want to punish then punish both of us..
Anupriya – I am a mother beta..and i trust my both children
Whatever you both did that was your personal matter but it was wrong to play with our emotions..
Siya – Bhai..bhabhi i am with you..
Whatever you both will do i am with you..
Angre(shouting) – Ho gya sbka!! Ya kisi or ko kuch bolna hai..(jldi kr meko panvel nikalna h,

)
Siya is still immature but what happened to you mom..
Angre comes to riddhima and holds her by her shoulder
Angre (shouting with tears) – Ek bar bhi khayal nhi aya apne is bhai..ka..
How could you riddhima how could you..
Sometimes i doubt are you my sister or not!!
You are hiding so much from us..
First you were hiding the deal and still you are hiding about your health condition..
Riddhima stumbles at her place
Vansh comes between riddhangre
Vansh (angry) – now you are crossing your limits angre..
If she is not telling us about her condition then i am with her in this too..
Nobody will Force her whenever she will be ready to tell..i will be ready to listen her..
Angre (shouting) – Don't interfere bhai!!
She is my sister and i have whole rights on her
Vansh (shouting) – And she is my wife damn it!
And i won't tolerate if someone hurts her..
Riddhima (bursting into sobs) -Shut up!! Everyone please just shut up..,

Why you both are fighting for me..
She cries hard and vansh heart ache seeing her like this..
She compose herself and goes near angre
Riddhima (crying) – How easily you said bhai that you doubt am i your sister or not..
You all think that i am a toy right..
Whatever you feel you just spit in front of me for me..
Don't i have emotions..
What do you think bhai it was easy for me..
I have suffered like hell bhai..
How can you expect for me to forgive you all just in overnight..
Just tell me did you forgave me in 5 years..
Answer is big no!! You all were worst ..you hang my photo with garland instead..
And you are expecting from me to forgive u all suddenly..
I tried hard bhai..i tried hard.. just ask vansh how much i tried..
Do you know how lonely i was lying on the road drenched in my own blood
You can't even imagine at what extent i have lost things that night..
You lost your baby but u had your wife atleast..
You all had each other to console ..
But what about me..
I didn't have anyone ..not a single person bhai..
Can you imagine how miserable i was..
And still you expect from me..to forgive you all..
I am not saying I won't forgive u all but atleast give me some time..
Tell me did i do anything wrong in this days..
I tried to mend things with everyone na..
Phir bhi sbki nazaro me main hi glt hu…
Kyu!! Har bar me hi glt kyu!!
She collapse on the floor crying..
Everyone is standing numb there seeing her breakdown..
Vansh picks riddhima in his arms and take her to room not before saying dare anyone to come close to my wife now..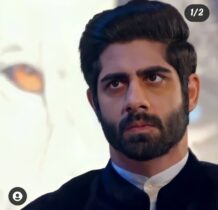 Scene 2
Ishangre's room
Angre is crying hugging ishani
Angre (crying) – I failed as brother ishani..i failed as brother..
I hurted my sona so much..(hr br yhi bolta h
)
How could i be so selfish..yr..i was thinking about myself only..
But i saw today how much my baby sister suffered..
She had stored so many things in her heart but never show anything..never ever..
Me accha bhai nhi ban paya..nhi ban paya…
Now I can't face neither sona nor vansh bhai!!
Ishani (consoling him) – Angre!! Shhh!! Sambhalo khud ko!!
You were not selfish .. everyone knows how much you love riddhu..
We will pacify her tomorrow ok!! Now please sleep..
She made her sleep.. consoling him..
Scene 3
Riansh's room
Riddhima is crying cluthcing vansh's shirt
Riddhima (crying) – I hurted everyone vansh..
I don't deserve you all..
Tum chhod do mujhe vansh..me kisi ke pyar ke layak nhi hu..
Bhai had done so much for me since childhood..
He never let me miss my parents ..unhone kbhi mujhe maa papa ki kami mehsus  nhi hone di..
And what i did..i hurted him..to the core..
Vansh (weeping her tears) –  shhh!! Sweetheart..rona band kro please.. tbiyt khrb ho jayegi..
And dare you to badmouth yourself..
Mene apni patni ko taklif dene ka haq kisi ko nhi dia..khud apni patni ko bhi nhi..
You deserve all the happiness in the world sweetheart..
Angre was just shocked .. that's why he reacted like that..
He made her lies on bed and strokes her hairs..
Riddhima (crying) – Mere pss hi rho vansh please..akele dar lgta hai bohot..
Vansh slips in duvet with her and pull her in his embrace..
Vansh (petting her forehead) – shh!! Me kahi ni ja rha hu.. yahi hu tumhare pass!! Sleep now…
Scene 4
Next day
Morning
Riansh's room
Riddhima wakes up from sleep and stand suddenly a heart shape ballon with sorry bounce in front of her..
A lone tear escape from her eyes
A voice come from behind..
Kehne ko meri gudiya hai..
Meri jaadu ki pudiya hai..
Puri duniya me sbse pyari hai..
Apne bhai ki rajkumari hai..
Riddhima turns crying

Angre is standing holding a sorry note in his hand..
He sings
Hye yeh na jana duniya ne
tu hai kyon udas
Teri pyaasi aankhon main
pyar ki hai pyas
Aa mere paas aa keh jo kehna hai
Ek hazaron mein meri behna hai
Saari umar hamein sang rehna hai
Phoolon ka taron ka sabka kehna hai
Ek hazaron mein meri behna hai..
Riddhima sings crying
Haan dekho hum tum dono hain
ek daali ke phool
Angre sings
Main na bhoola tu kaise
mujhko gayi bhool
Aa mere paas aa, keh jo kehna hai
Ek hazaron mein meri behna hai
Saari umar hamein sang rehna hai…
Riddhima hugs angre crying

Riddhima (crying) – i am sorry bhai!! I hurted you alot..
Plz mujhe maaf krdo…
Angre (kissing her forehead) – Why you always make me feel so small sona..
Me sirf nam ka bda bhai hu..
I hurted you alot and still you are saying sorry to me..
I was jerk to doubt this gem….sona plz apne bhai ko maaf krde
You are my blood..i am sorry i doubted you..
Riddhima (smiling) – It's ok  bhai let's forget those bad things..
Angre gives her a box
Riddhima – What's this
Angre – Open na..
Riddhima opens the box and jumps in excitement
Riddhima (excited) – Wow bhai!! You brought kalaakand for me.. (muh me pani agya
)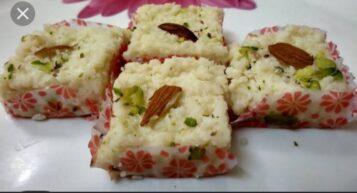 You still remember how much i love this..
Thnk u thnk u so much
Both feed each other
Angre (serious) – Sona u are not going anywhere and that's final..
Riddhima – Bhai i don't want to talk about that all i can say is just trust me please..
Angre kisses her forehead and leaves..
Scene 5
10 days later
At hall
Siya comes shouting and running in hall
Siya (crying) – Vansh bhai!! Angre jiju!!

Vangre comes along with ishani
Vansh – What happened siya why are you crying
Siya (crying) – ******************
A sound of thuddd comes from back..
They turns to see..
Riddhima is standing there with tears
She was holding tray of breakfast which slipped from her hand hearing the piece of news from siya
Riddhima (shouting) Noooooooooo!!!!!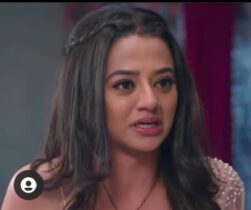 Done done dana done..
Phir suspense me chhod dia

kya ukhad loge..
Precap : seperation..
Comments tapka dena bs..
Lob u sll
The post Riansh (the saga of truth unfolds) #episode 64 appeared first on Telly Updates.