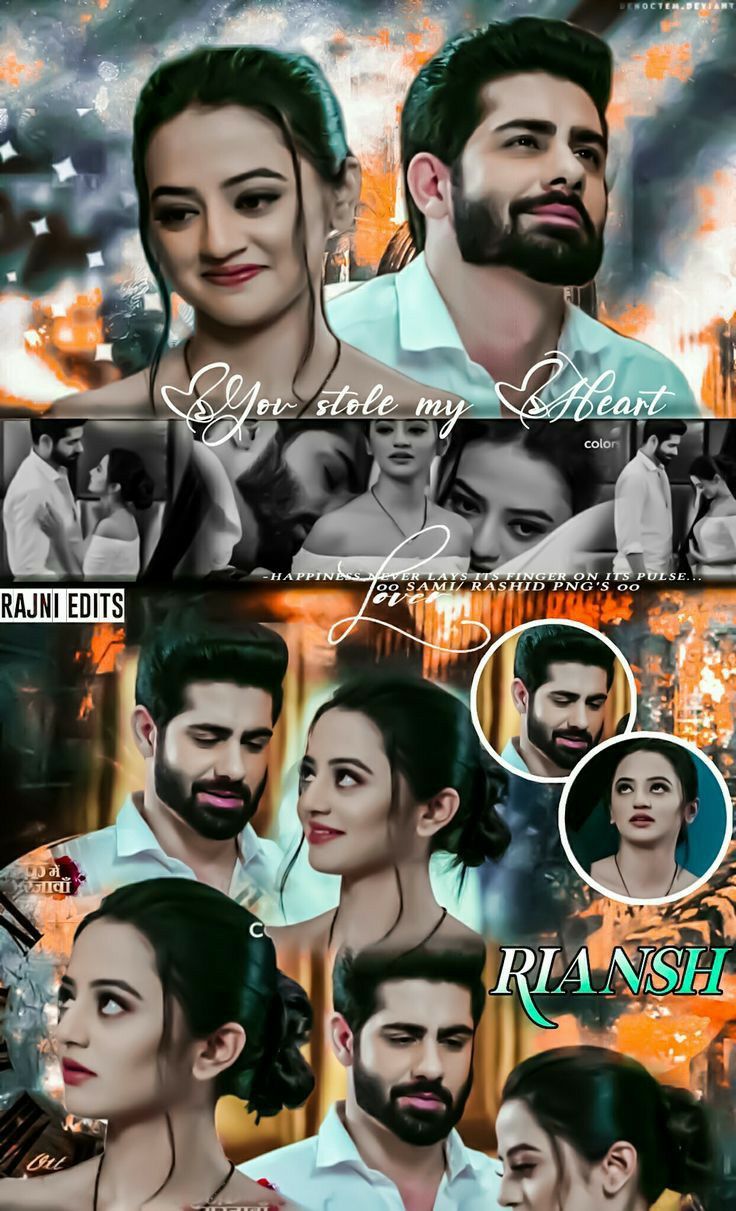 NOTE – Happy Friendship Day everyone!!!!
NOTE – I hope everyone reading this OS likes it. One request from my side… do comment.
BACKDROP – Riansh's first marriage track. Before engagement. Riddhima somehow contacted Kabir and told him to take her from VR Mansion. Same as the show, Kabir comes there and puts a gun on himself and asks Riddhima to complete his mission.
NOTE – I will be changing a few other details as I go on with the story. Feel free to comment if you don't like it.
Riddhima – So, you showed your true face. You have shown me that you have never loved me. Here I am doing everything I can to prove my love to you but you are least bothered about me. Your this act may not have killed you, but it has killed the love I had for you. Now, I will marry Vansh and before that I will also tell him the truth. If he still wants to marry me then good. Otherwise also I will never make the mistake of eleven thinking of coming back to you.
Kabir : No Riddhima, I really love you but I also love my country….
Riddhima : Oh shut the hell up Kabir!! You have never loved me. I can't say about the love you have for this country. But this ends now. I had promised myself that I will be in every relation of mine with pure trust and loyalty. Now, since I am going to be engaged to Vansh, he must know my truth. And while doing so, if I need to expose you or anyone, I will not stop myself. You have made me realise that almost everyone in my life has used me. Now, this will never happen again. Don't you dare contact me again, otherwise you will be signing a death contract. I don't know whether Vansh is mafia or not, whether he has actually killed Ragini or not, if I become his fiancee, I will protect him with everything I can, even if it means hiding the truth. I will not let him get jailed. If because of you I see even a single scratch on him, then you are gone. I will myself do something to you which you won't be able to bear. You haven't seen the real Riddhima. But now you will, who will be standing in front of Vansh as his shield.
Saying this, Riddhima leaves from there. Kabir also leaves from there in shock. He is not in a state to think about anything.
Riddhima goes to her room to get ready for the engagement. Few minutes after she gets ready, she hears someone knocking on the door. WHen she opens the door, she sees Vansh standing outside.
Riddhima – Vansh… you here?? I thought you were supposed to wait in the hall for me.
Vansh – I don't follow the rules made by someone else. I follow my own rules. Now come with me. We will go together.
Saying this, Vansh forwards his hand towards Riddhima. Riddhima rolls her eyes at his "The VR Gyan" but places her hand in his and goes with him. They descend from the stairs like a royal couple, two people who are made for each other.
Only Dadi and Sia are happy to see them together. Rest of them don't even care. They are just there because they are scared of Vansh.
Dadi – My God protect you both from all evil eyes. May you both stay together like this forever.
Sia – Dadi, for what crime are you punishing Riddhu bhabhi?
Dadi – When did I punish her?
Sia – Dadi you said that bhai and bhabhi should stay together forever right? That itself is a big punishment for bhabhi. You know na how we bear bhai. Now bhabhi will have to do the same for her whole life… even more than that according to your wish.
Hearing this, Dadi and Vansh shake their heads. Dadi taps Sia on her head and Riddhima looks down on the floor shyly.
Vansh (thinking) : What has happened to Riddhima? Earlier she was dead against this union. Now she looks happy.
After this Vansh and Riddhima's engagement goes on sooth;y without any issues. Just as everyone is leaving towards their room to retire for the day, Riddhima goes towards Vansh and whispers to him.
Riddhima (whispering) – Vansh, please come to my room for a few minutes. I want to discuss something really important with you.
Vansh (whispering) – Okay Sweetheart… You go to your room, I will come there in five minutes.
RIddhima goes to her room. Vansh watches her go and falls into his own thoughts.
Vansh (thinking) – What does she want to talk about? And why is she so calm?
After a few minutes, Vansh leaves from there and goes towards Riddhima's room. He knocks on the door. (AN – thorough gentleman you see



)
Riddhima – Vansh, you can come in.
Vansh enters the room and sees riddhima sitting on one of the beds nervously.
Riddhima – Vansh, please sit down. I have something serious to discuss with you.
Vansh (sitting down) – What has happened Sweetheart?
Riddhima – I wanted to tell you something about me.
Then Riddhima goes on to tell Vansh about her life from the point Kabir entered her life to today when she broke all ties with Kabir just before the engagement.
Riddhima – So, this is my whole truth. If you don't want to marry me after knowing this then I am okay with that. But if you still agree to marrying me, I will fulfill all my duties as your wife. I will stand by the words I said to Kabir and not let you get harmed. I will be there for you in every way I can. Right now I can't talk about love because my trust on the word love has shaken just now. I will need to rebuild that.
Vansh – Since you are coming clean, I also want to tell you something. I knew all of this except today's part. When I got Angre to do your background check, I got to know everything.
Riddhima (shocked) – What?? You knew everything? Then why are you marrying me? You should not have let me even enter your life.
Vansh – Because I fell in love with you. I realised it late, but I fell in love with you during that beach party. The way you fought with me over some mere flowers without knowing who I am impressed me.
Riddhima is shocked to hear all this. Soon she overcomes her shock.
Riddhima : I wanted to ask one more thing from you..
Vansh : Yes.. tell me what do you need…
Riddhima : Can we wait more than 3 days for our marriage. I want to get to know you more before we get married. I want to spend some time with you.
Vansh : That depends on the timeframe. How much time do you want?
Riddhima : Three months. Look, I am ready to accept any condition of yours. You can take my phone back. I will just need to call Sejal sometimes and I am ready to do that from your or Angre's phone in front of you both.
Vansh : Okay.
Riddhima : You agreed?
Continued to next page…
The post Riansh OS – Marriage Done Right appeared first on Telly Updates.