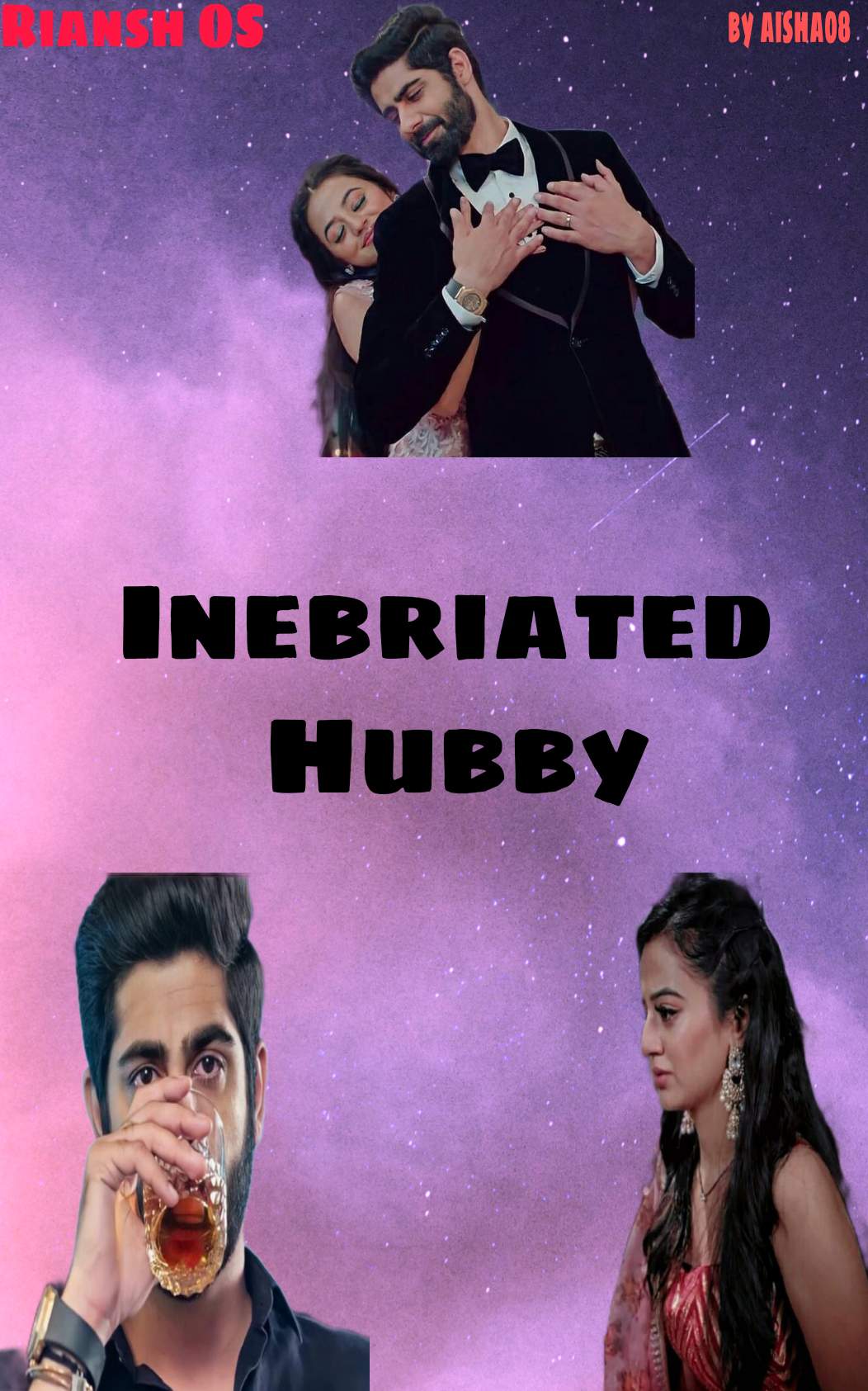 Hello peepies..
As i promised i am back with sunday special..
Hope u will like it..this is the longest OS i have ever written..
Let's start
Scene 1
A girl in bridal attire is running on road at midnight and a drunken man is chasing her..
She is running as fast as she can..
The man collapsed on the road and girl ran away..
Scene 2
1 year later..
The same girl is working in her cabin on laptop wearing sethoscope
Her POv
Hello!! Myself riddhima sharma…
I am physiatrist in lifeline rehabilitation centre where people comes to get rid of drugs and alcohol..
You won't believe but my own  father sold me to an alcoholic man a year ago and i got married to him
Neither i saw his face nor i know his name
Very first day of our marriage i ran away from my first night..
My husband followed me but i ran away ..
I don't know if i did right or wrong but that was about my life..what if that man tried to rape me..
Atleast i am happy now..
A women is incomplete without a man !! This is all shit!! A perfect Crap!
The women who can give birth to a child by enduring all pain alone do you really think she needs a man to live ..
Pov ends
A nurse comes holding a file
Nurse – Dr. Riddhima a patient name Mr.raisinghania is coming tomorrow and the dean specially handled this case to you..
Riddhima – ok !! You may leave..
Scene 3
Next day..
A man having extreme beard ,messy hairs dirty clothes and nails comes to rehabilitation center shouting
Man (shouting) – leave me…you Rascals how dare you to abduct vansh raisinghania..
I will sue you all…
Give me my drinks…
Chhodo mujhe..chhodo…
Ward boy left him in his private room and he sits on the bed ..
They tied him to bed so that he won't try to escape
He is continuously shouting in anger asking for his alcohol..
Vansh is hitting himself in anger in order to break the handcuffs shouting loudly suddenly his eyes land on a petite figure who is wearing white salwar suit with orange duppatta ..
He stoped shouting and looking at her.. continuously..
Wardboy- Riddhima mam this guy is shouting continuously..
Riddhima- you may leave i will handle him!!
Wardboy leaves and riddhima moves towards vansh taking baby steps..
Vansh bow down his head in anger.. silently…
Riddhima (whisper)- Vanshh!!
No response****
Riddhima(louder)- vanshhh!!
No response****
He started shouting grumpily
Riddhima ( softly)- i will free you if u will listen to me..
This catches his attention and he looks at her with glint in his eyes
Vansh- scchi!! You will free me na!!
( ps : sometimes he behaves as a child due to the effect of drugs)
Riddhima (smiling)- If you will obey me then i will free you..
Me jesa bolti hu wesa kroge to jane dungi..
Vansh(happily)- Ok!! I will..
Riddhima (forwarding her hand)- Friends!!
Vansh(pouting)- But i don't know the name of my friend..
Riddhima (smiling)- Riddhima!!its riddhima..
Vansh(happily)- Riddhima bohot bda hai..
Aj se tum meri dost riddhu!!
Riddhima(smiling)- you have to behave like good boy now,!! Me jesa kahungi wesa hi krna ok!!
Scene 4
Riddhima's house
She is taking rest suddenly her phone rings
Riddhima – Hello! Yes what happened
Boy – Mam  Come fast to hospital your patient vansh is getting out of control..
Riddhima rushes to hospital
Scene 5
Riddhima comes to vansh's room and left bewildered
He is lying on floor shivering  and his pulse rate is racing
Riddhima comes to vansh and takes his head in her lap
Riddhima (petting his cheeks) – Vansh..van..vansh…stop panicking please..open your eyes..
Vansh (shivering) -Gudiya!! Meri gudiya kaha hai….
She lies him on bed and gives seductive to him
He sleeps keep murmuring Where is my gudiya..
Her pov
I have to control him..this all are the symptoms of leaving alcohol..
I promise Vansh i will make you fit and fine soon..
Don't know why but i feel a connection with you ..
Pov ends
Scene 6
Vansh is showing tantrums in eating food
Vansh(shouting)- just give me my drinks.. I don't want this blo*dy food
He throws all the things in anger
Riddhima comes to him running and makes him calm
Riddhima – Vansh!! ..relex… don't panic ok..
Vansh (shouting) – i want drink.. just leave me alone …
Riddhima (cupping his face) – vansh..toh mera accha frnd h na but wo to meri baat hi ni maanta..baat ni maanega to ghr kese jayega..
Vansh – Sorry sorry riddhu!!i will obey you..
Riddhima (smiling) – Then have your food..
Vansh (pouting) – No!! You will feed me..
Riddhima feeds him smiling and he too make her eat food..
Vansh abruptly kisses her cheeks giving shivers down her spine..
Her pov
What is happening to me..why i am liking his touch..
I have treated so many patients but why is he different ..
Am i falling for him..
No no!! He will go once he will be fine.. don't keep your  hopes high riddhima!!
Scene 7
Next day..
Riddhima brings vansh at her home as he was hell bent on going outside..
Vansh – Riddhu riddhu!! You leave alone here..
Riddhima (sadly) – i am alone vansh!!
Vansh (hugging her) – No you are not alone i am with you!!..
Her POv
Why are you affecting me vansh!!.i can't love you .. please..
But i have to keep you happy now!!
Pov ends
Riddhima- vansh!! Don't you think you should have a bath..
See how dirty your clothes is ..and your nails are also dirty..
Vansh (pouting) – i will bath if you will help me..
Bolo riddhu tum help krogi na meri nahane me..
Riddhima (akwardly) – Ok!!
He takes her to bathroom and make him stand beneath shower..
She on the shower and gawks at vansh who is completely drenched in water..
Water is dripping from his hairs to lips ..riddhima gulps seeing him..
Suddenly she hits a hard thing and stumbles .. realising it's not thing it's a person her eyes meet him dark obs who is looking at her intensely
Vansh is encircling her in his arms and both are drenched in water..
Her hands automatically ran to his shirt's button and she opens it..
His hands are on her waist. .. he slids her hairs from her face….
Riddhima stares his bare chest and vansh stares her dress which is now transparent due to water..
Riddhima pulls him by his hairs and kisses his forehead
Vansh pulls her more close and kisses her forehead and cheeks
He plants some kisses on her neck and moves to her lips..
They are very close to each other..their lips is about to touch but riddhima pushes him slightly and leaves..
Vansh comes getting ready and sits on bed after some time
Riddhima ( cutting his nails) – Vansh you are good boy na!!..look how handsome you are looking now ..
Vansh pulls her in his lap and cups her face
Vansh – You won't leave me na.. sweetheart..mujhe tumhare sath accha lgta hai..
Her POv
I love vansh!! Yes i love you vansh i love you so much!! I can't live without you now …
I don't know how it happened bt i love you…i love u meri jaan
I promise i will make you fine soon..
Pov ends
Riddhima(cupping his face)- i won't leave you..never ever vansh…
Scene 8
In hospital
Vansh is throwing all the things in anger as he is not getting alcohol and drugs ..
He beats all the wardboys suddenly riddhima comes to him and  tries to make him calm
But in anger he pushed her hard and her head hits on table
Blood is oozing from her head and vansh panics seeing her
Vansh ( cupping her face) – Riddhu!! Riddhu sorry i hurted you..i am bad ..i hurted my riddhu!!
Riddhima ( making him sit on bed) – Relex vansh!! I am fine …you are not bad..shant ho jao Please..
Vansh started having anxiety attack and he started sweating badly
Her pov
Shit!! Vansh is panicking !! All this things happen when a person leaves alcohol..
I am sorry vansh but i can't risk your life..
You will be fine soon..
Pov ends
Vansh (panicking) – i will endure all the pain and attacks riddhu but please don't leave me..
Don't go away from me..like my gudiya!!
I will bear everything just for you.. please don't go..
Riddhima has tears listening him..nobody cared for her this much..
She makes him sleep and started kissing him all over the face crying..
Her pov (still kissing)
Kuch din or phir tum thik ho jaoge vansh!!
Your riddhu will love you alot…
But i have to talk to him..
When a person is in this type of condition we should talk to him lovelingly ..
We should share his/her pain and let them speak and pour their heart out!
But who is this gudiya!! I have to ask him..
Pov ends
Scene 9
At morning
Riddhima is feeding him breakfast and he is sitting silently
Riddhima – Vansh! Don't you think we should know everything about our friend..
Vansh – i don't want to share anything..with anyone they will laugh on me..
Riddhima – i am your frnd na vansh!! I won't laugh on you..
Pkka promise..
Ab mujhe btao ki ye gudiya kon hai..
Vansh (sadly) – gudiya meri dost thi!!
My dad told me that she will take care of me..and love me..
But she left me because I was alcoholic me bura ldka hu na..riddhu..
Par tum mujhe chhod kar mt jana please ..
You won't leave me na like her..
She was my gudiya but i never saw her..but i love her alot
Dad used to say that she is my wife she will come to me soon..
I saw her last time she was in bridal attire but in veil
This words hitted riddhima like thunderbolt..
Tears started brimming in her eyes and vansh's voice is echoing in her ears that gudiya was his wife..
Her pov
No!! This can't happen my vansh is married…
He doesn't love me he loves his gudiya alot..
Why bappa why this always happens with me only..
Why can't anybody love me..
But it doesn't mean i will let my vansh suffer..
To kya hua wo mujh se pyr nhi krta..
I will make him fine..
Pov ends…
She leaves from there making him sleep..
Scene 10
After 2 days..
Vansh is getting better now and his attacks are also reducing..
He is reading book in his room suddenly the door opens and a man comes with bouquet
in his hand
Man (happily) – Vansh!! My son see your dad is here .
Vansh in happiness hugs his father and cry like a baby
Vansh – i missed u dad i missed you so much…but i am angry..you didn't come to me..
His father – i am sorry beta!!
Vansh – Its ok ..i will introduce you to my  riddhu she is my best friend..
His father – But i have more interesting surprise for you…
You know i brought your gudiya here ..she is here to meet you..
Now she won't leave you ever and she will love you alot…
Vansh (excited) – Yeah!! Meri gudiya aagyi . ..me use meri riddhu se milwaunga..wo bohot khush hogi..
But i am angry from gudiya why she left me..
Call her na dad i want to meet her.
Suddenly the door opens and a beautiful girl in bridal attire comes…
Vansh (shocked) – Youuuu!!!!!
———-
Scene 11
After 1 year..
A man and woman are naked  sleeping hugging each other…
The man is sucking her boss*ms like a baby in sleep
The woman opens her eyes
Woman – Vansh!!! Leave me.. it's morning…
Vansh opens his eyes and Hugs her more tightly
Vansh (teasing) – Is it you riddhima who is saying me to leave you otherwise someone was shouting like hell last night don't stop harder..more harder vansh..you are f**king hot..etc etc…
Riddhima burries her head in his chest
Riddhima (blushing) – Shut up!! Don't embarrass me..
Umm vansh!! I am sorry i shouldn't have left you on our wedding…
Vansh (cupping her face) -let bygones be bygones…
Accha do you remember how we reunited..
Riddhima (smiling) – How can i forget that day…
Flashback starts
In hospital
A beautiful lady comes in bridal attire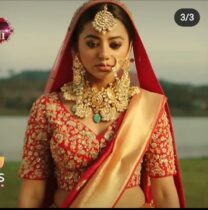 Vansh (shocked) – Youuuu!!!
You are my gudiya…
Riddhima comes and cups his face..
His father leaves to give them privacy
Riddhima (crying) – I am sorry vansh! I left you i was so weak to handle you..
Please mujhe maaf krdo..
I will bear your punishment but don't hate me I can't live without you..
Vansh (crying) – You can't even imagine how much happy i am ..my riddhu is my gudiya..
Although i never saw you but i loved you so much sweetheart..
Please don't leave me now..
I promise I won't drink ever..i just want you..
Riddhima (hugging him) – no  one can separate us now..
You will be fine soon then we will stay happy together…
Hm or Hamari choti si duniya..
She hugs him more reminiscing how she met his father in hospital and got to know that vansh is her husband..(she had meet his father at her wedding)
Flashback ends
Riddhima – Thnk you vansh for giving me a reason to live…i love you sooo much..
Vansh – i love u too riddhima and  should be the one thanking you..you gave me my life back.. because of you i am fit and fine now..
Riddhima – Ok now let's get ready..
She gets up but find herself next moment in her husband's arm..
Vansh (winking) – Ready sweetheart..,

Riddhima – For what..!
Vansh (pulling her over him) – For 2nd round!!
He started giving her wet kisses on neck and shoulder leaving his mark..
Riddhima captures his lips in her..biting his lower lip..
He groaned and she entered in his mouth.. fighting for dominance…
Vansh started massaging his br*asts sucking and kneading them..
Vansh (groaning) – You are my drug riddhima!! I don't need anything except you!!
Riddhima bites his bare chest giving heckyes
Riddhima (moaning) – Aaah…va..vansh..slow..down..
You are my everything vansh.. without you riddhima is nothing…
He enters in her womenhood swiftly not hurting the fruit of their love in her womb who is witnessing how much his parents needs each other…
———
Baap re thk gyi me…kaafi lamba tha..
Word count : 2442
Ab comments tapka do…
Lob u all
The post Riansh OS # Inebriated Hubby# by aisha08 appeared first on Telly Updates.