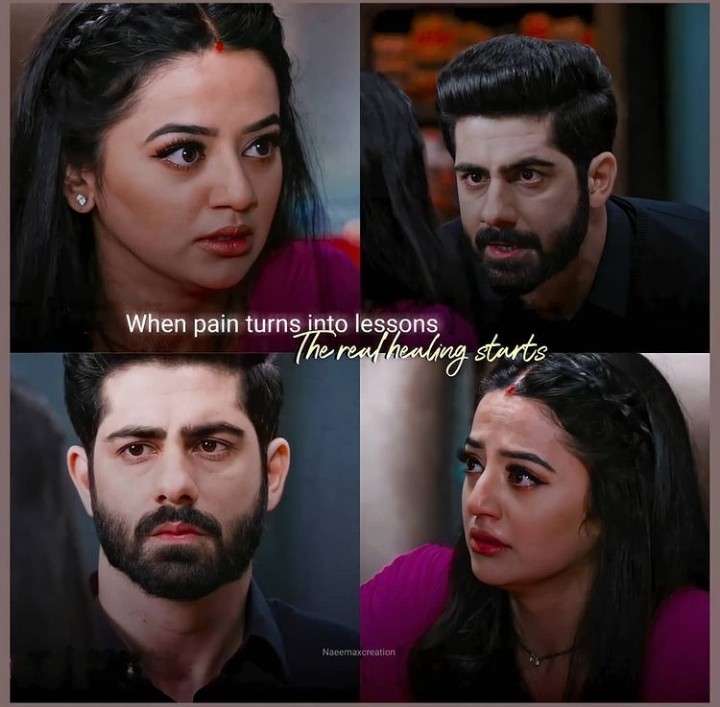 Hi all. This was requested by my pyari Aishwarya vanjari

. I know I am super late and I am so sorry Aishwarya. She wanted a ff but I am busy so can't start so I am giving this TS(three shot).
So let's start:
A gorgeous girl carrying some books was running in college corridor. She reached the class panting. She breath a sigh of relief when she noticed that the professor hasn't come yet. She sat on her seat. Professor came after few minutes. After greetings he announced that a new student would be joining them today. He signed the student to come and a tall boy wearing blue t-shirt and black pants came inside dangling his bag on his hand.
Professor: He is the student "Vansh Rai Singhania". Go and sit with her(pointing towards the girl who came running to class) Help him with the notes and work!(girl nodded)
Vansh went and took his seat beside her.
Vansh: can you tell me your name?
Girl: Riddhima!
Vansh nodded. They both started paying attention to the lecture. After the profesor left,
Vansh: by the way you are too gorgeous!(flirty tone)
Riddhima: I know that(attitude)
Vansh: oh ho attitude!!
Riddhima: i don't show my attitude to everyone just to ones who deserve!
Vansh: who kept your name Riddhima then! Your name must be ms.attitude!
Riddhima: and your must be mr.flirt!
Another profesor comes. He starts teaching. Riddhima was copying the notes and her hair strands were coming in her eyes.
Vansh: you are looking so beautiful when your hair strands are coming on your face.
Riddhima: stop flirting and do your work!
Vansh: how can I focus on work when you are in front of me.
Riddhima: I will kill you!
Professor: what is going on Vansh and Riddhima!
Riddhima: sir he was asking for notes.
Professor: fine. Don't talk now.
Riddhima nods and give deathly glare to vansh.
After attending lectures Riddhima and vansh leave to their home.
Riddhima: this vansh is such a big flirt.
She sleeps. Next day she goes to college wearing a white full length suit with a red duppata. Vansh got Mesmerized seeing her.
Vansh: oh laal duppatte wali tera naam to bata!
Riddhima: you..I will give a slipper on your face.
She goes making angry face while he laughs. Vansh too goes in the class and sits beside her.
Vansh: today weather is good just like you.
Riddhima: weather can become sunny anytime because of your irritating talks.
Vansh: come on Sweetheart! I don't irritate you.
Riddhima: I am not your sweetheart!
Vansh: Sweetheart!
She stomps her foot on his foot and he winces in pain. The teacher was teaching and vansh kept his hand on Riddhima's. She felt currents passing through her body.
Vansh(whispering): I want your number.
Riddhima: double nine double one..
Vansh: hmm..ahead?(writing the number)
Riddhima: jab bhi karo tab bhi band! (Smirk)
Vansh was shocked.
Giving a small sa update because my brain cells are dead!
From now on I have decided that I will post one ff per day! Not like I used to give two updates.
The post Riansh college love story~Ts by attractiveuser appeared first on Telly Updates.