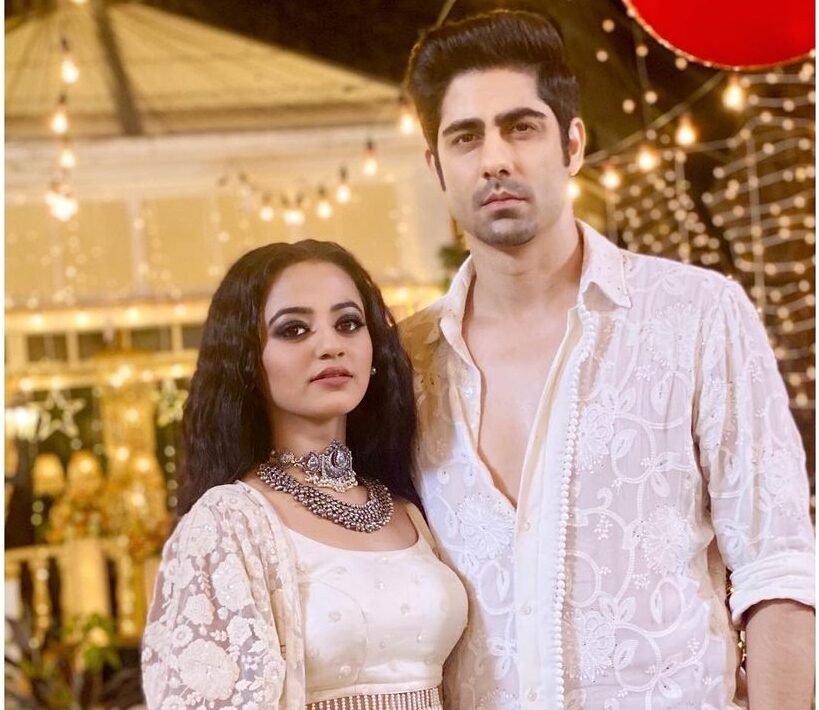 Hello everyone, I am back and thankyou for showing this much love to my fanfiction
so let's start with
Vansh – riddhima riddhima where are u ??
He found a note pasted in mirror
' Your riddhima is with me, she will soon rest in peace, if you have power save her '
Your ragini
Vansh was furious, he broke the mirror
Vansh – how dare she how dare she kidnapped my riddhima, raginiiiiii (he shouted)
Everyone gathered at vansh room listening to his shout
Dadi – what happened vansh
He told everything and said angre
Vansh – Riddhima phone has a gracting machine I will gract it
All were tensed
Vansh – great she is just 2km away let's go angre
Dadi – go Vansh save her
He went with angre
Scene shift to a dark room
Ragini – now I will give u a injection which will make u unconscious and week and then I will kill u hahaha this is my game
Riddhima – ragini vansh will not leave you
Ragini gave injection to riddhima and she became unconscious
Vansh and angre reached to dark room
They saw ragini sitting there and riddhima was unconscious
Ragini – welcome vansh I know u will here I am so glad first riddhima will die than u
Listening to vansh name riddhima gained conscious
Vansh – ragini leave her she is my wife she is my life and I don't allow anyone to snatch my life
Riddhima – va_nsh
Vansh – Riddhima u will be out from here
Ragini pointed gun at vansh and vansh was also pointing gun at ragini
Riddhima – Vansh go from here She will shoot u
Vansh – are u mad riddhima I can't live you so just shut up
Riddhima POV
God save my vansh I promise If I will be save today I will keep fast tomorrow, plz
Riddhima POV ends
Ragini shoots but vansh safe himself he shoot ragini at her arm and told angre to take her and cage in vansh jail
Vansh – ragini I told u, u will lose, now leave your life in my jail
Ragini – vanshhh
Vansh – shhh, angre take her
Precap – riddhima did you kept fast
So guys I hope u will enjoy this epsiode wait for next epsiode bye
The post Riansh (A pure love story) Part 18 appeared first on Telly Updates.