Hi guys, I'm again back with my brand new FF of mine on our beloved RIANSH "REBORN FOR YOU MY LOVE". Hope you'll will like it and will support it as you'll did on my previous FF.
---
RRAHUL SUDHIR as VANSH RAISINGHANIA: He is hot, handsome, attractive and short tempered man. He is ruthless in nature. He is No. 1 & top business man in whole Asia. Underworld Mafia king. His company VR ENTERPRISES is on NO. 1 in whole Asia & world. Doesn't believe in love and god. Hates betrayals and lies. Have some past with which he is also UNKNOWN (lekin I know

). He is the son of Ajay Raisinghania and Uma Raisinghania. People fears of his name also.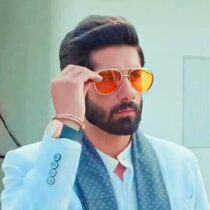 HELLY SHAH as RIDDHIMA RAICHAND: She is cute, bubbly, beautiful and fierce. She is bold and kind in nature. She is a perfect example of an ANGEL. Daughter of one of a top business man Deep Raichand and Aarohi Raichand. Love is everything for her, believes in Bappa a lot. Have some past with which she is also UNKNOWN. No. 1 physiotherapist and surgeon in Indian. Everyone in India respect her a lot. Loves her Didu a lot.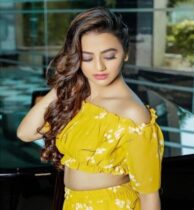 KAJOL & AJAY DEVGAN as UMA & AJAY RAISINGHANIA: A beautiful couple. Kind in nature. Loves each other a lot. They are parents of Vansh & Siya. Love their children a lot.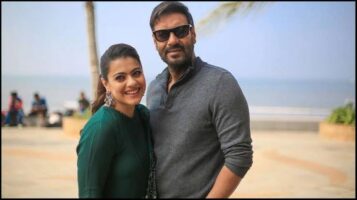 ARJUN BIJLANI & ALISHA PANWAR as DEEP & AAROHI RAICHAND: A beautiful couple. Kind in nature. Loves each other a lot. Parents of Riddhima and  Roshni. Loves them a lot.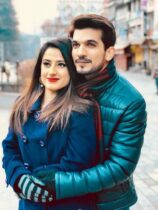 TANYA SHARMA as SIYA RAISINGHANIA: A cute, beautiful and bubbly girl. Childish in nature. In the last year of medical currently. Will be the junior of Riddhima in future. Loves her bhai and parents a lot. Loves to help people around her.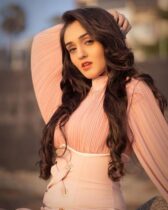 SARGUN MEHTA as ROSHNI KHURANA: She is hot, attractive and beautiful girl. Bold and kind in nature. She is elder sister of Riddhima and didu of RIDDHU. Loves her family a lot. Wife of Siddharth Khurana loves him a lot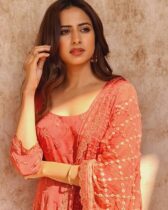 RAVI DUBEY as SIDDHARTH KHURANA: He is hot and handsome man. Best business in India. Owns S.R INDUSTRIES which is on No. 2 in india. Husband of Roshni loves her a lot.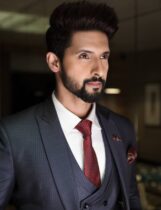 ---
PROLOGUE:
A girl is seen sitting on a big and royal chair in her royal attire with a boy who was also in his royal attire. They were looking like they are King & queen.
They were looking very happy with each other and were spending some quality time with each other.
When some goons entered their and and left some arrow in their direction and it hit in the chest of the boy and he shouted.
A girl waked up with sweat all over on her face shouting at top of her voice…..
PROLOGUE ENDS.
---
TIME TABLE: I will post my every story on this days daily by next to next week as I'm having my exams from next week.
MONDAY: Dastaan Ishq Ki.
TUESDAY: The Saga of love & revenge.
WEDNESDAY: Riansh: Love between two DOCTORS.
THURSDAY: Riansh- obsessed with my wife.
FRIDAY: Reborn for you my love.
SATURDAY & SUNDAY: Ishq: series of riansh OS.
I will post anytime & any book in this week and next week but I will post according to the time table once I'm done with my exams.
THANK YOU.
Do tell me how was the character sketch and prologue in comment section and do vote.
Lots of love


Take care


Your AUTHOR
Tanya

The post Reborn For You My Love. #RiAnsh #IMMJ2 (Intro) appeared first on Telly Updates.