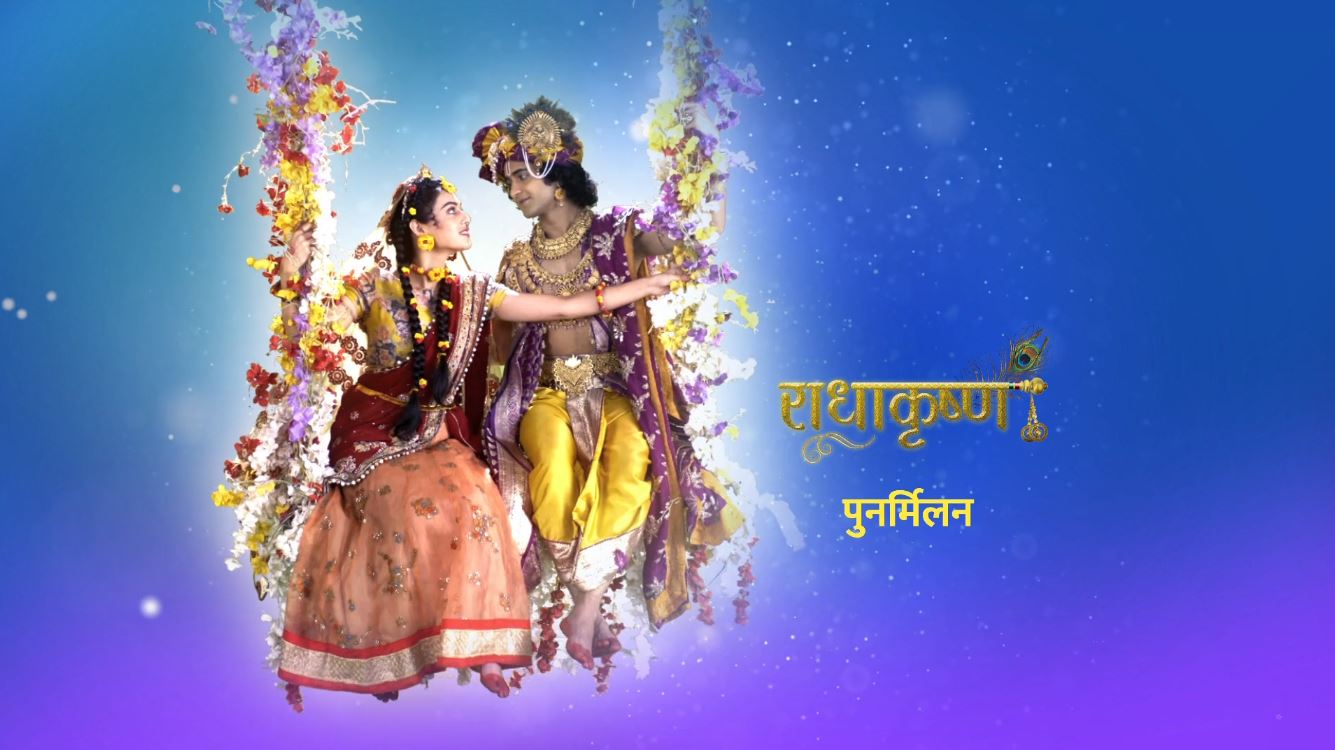 RadhaKrishn 9th July 2021 Written Episode, Written Update on TellyUpdates.com
Krishna 7 patranis/wives tell Krishna that they are not happy with Rukmini performing yagna with him. Krishna asks Narad to cancel the yagna for now and he will announce it again once all his 8 wives conclusively decide 1 wife for yagna. Jamvati asks why don't he take a decision himself. Krishna says he equally loves all his wives and cannot take a decision alone, so he leaves it on them. All 8 wives ask Radha why did she lie that its Krishna's decision. Balram rushes to Krishna and praises Krishna saying he couldn't manage one wife, but Krishna easily managed 8 wives. Krishna gets angry on Narad that his plan failed and Krishna's all 8 wives backed off at once. Narad says its Krishna's magic as he knows what is in his wives' mind. She asks what should they do now. Narad says Krishna will visit his wives' room today for sure and hence whoever's room he visits first, they will prove that he loves that wife more and will insist him to perform yagna with that wife. Radha iikes his idea.
Krishna's all 8 wives eagerly wait for Krishna hoping he would visit their room first and plan how to lure him with their beauty and special qualities. Narad spies each room. Krishna visits Rukmini's room. Narad gets happy and goes to check other rooms and is shocked to see Krishna present in each room and telling each wife that he loves only them. He collapses in shock and thanks a person holding him. Krishna asks not to thank him. Radha asks Narad what is he doing here instead of spying Krishna's 8 wives' rooms. Krishna asks if it is true and asks Narad how can he do a heinous act of peeping into his wives' rooms and asks to inform whose room did he visit first. Narad shives nervously. Radha asks what happened to him. Krishna holds Narad's hands and says he is overexerted as he is working since he came and should rest now. Narad agrees. Krishna leaves. Narad tells Radha that Krishna knows their plan and he found Krishna in
all 8 wives' rooms at once and all 8 think Krishna visited their room first and loves them most. Radha asks him to relax as she knows what to do and Krishna cannot deny her request.
Balram serves juice to Narad and asks how is he feeling now. Narad feels drowsy and says he revolves around the whole universe and himself is confused now. Narad says he made Radha to insist Krishna to do as she says. Balram praises him. On the other side, Sam insists Jamvati to sit in yagna with Krishna and not let anyone else. Jamvati says its impossible. He asks to leave it on him. Once she leaves, Laxmana asks what is he up to. Sam says he will make all 8 wives fight and then will separate Radha and Krishna. Krishna thinks Sam is wicked and doesn't know Radha Krishna can never separate.
Precap: Narad announces that Radha will select 1 wife among 8 to sit in a yagna with Krishna. Krishna suggests Radha not to accept this task, but Radha accepts it.
Update Credit to: MA
The post RadhaKrishn 9th July 2021 Written Episode Update: Krishna Tricks Narad Muni appeared first on Telly Updates.