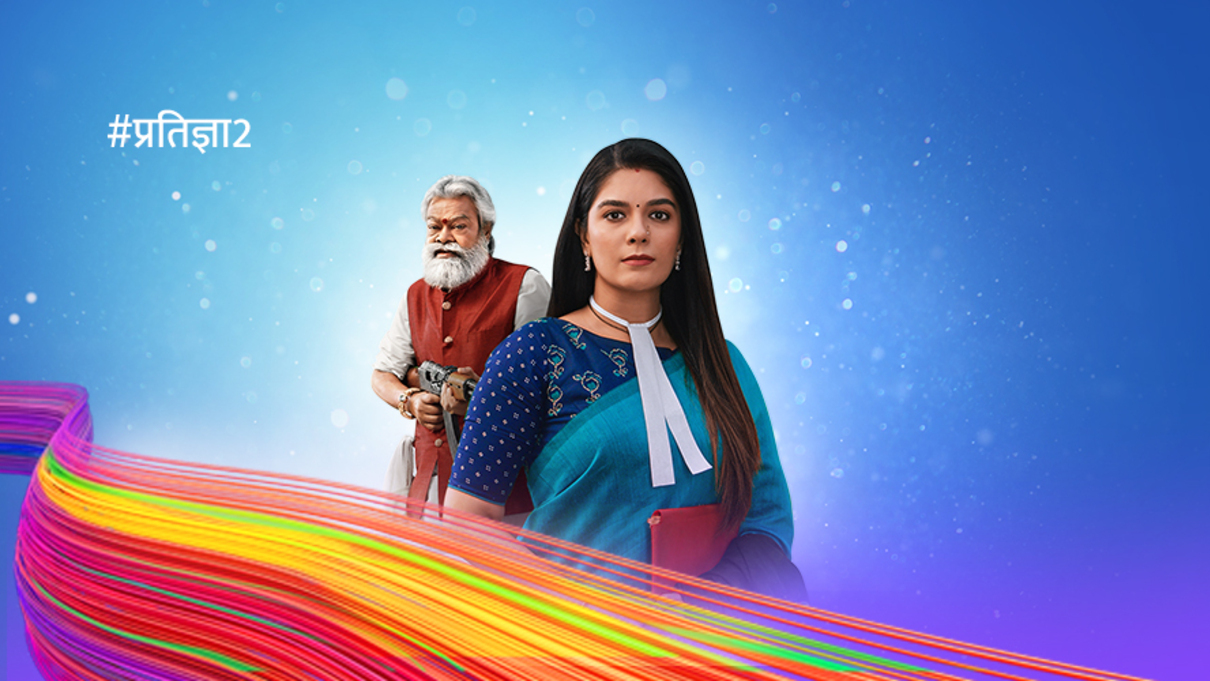 Pratigya 2 9th July 2021 Written Episode, Written Update on TellyUpdates.com
Scene 1
Sumitra shouts at Pratigya and says give me this bracelet back. She tried to snatch it from her. Krishna shouts at her that she didn't steal from you, I gave this gift to her. All are stunned. Krishna says yes, I gave this to her. Meera says Krishna is lying to protect her. Till when can he keep protecting her? Sajjan says I knew if she didn't steal then only Krishna would do it. Meera says no, I made a scene when he gave a saree to her so he can never give her this as a gift, he is lying right Krishna? He looks away. Meera cries and shouts how can you buy such an expensive gift for another woman? She tells Pratigya that you have no shame. Do you want jewelry? She throws her jewelry at her. Krishna shouts to stop it, you wanted gifts for yourself so I bought everything you wanted but whatever I am giving to her isn't your problem. Meera says yes, you are doing a pious act. You are giving jewelry to another woman in front of your wife, why did you take me to the market when you want to show all your affections to her? Krishna gets angry and is about to slap her but Pratigya stops him and says no Krishna, this is wrong. Krishna stops and goes from there. Meera cries and glares at Pratigya.
Meera is angry in her room and says Krishna was ready to raise a hand on me today but Pratigya stopped and he did. What should I do.. Sumitra comes there and says you don't need to burn yourself in this fire. Meera says how can I stop him from going near Pratigya? I can't let it happen. I will not let her poison my life. I will teach her a lesson.
Pratigya is sadly standing in a corner. Krishna comes to her and says I am sorry about Meera, she did a cheap act. Pratigya says it was my fault to accept this gift. She gives the bracelet back to him but Krishna says why did you take it off? Wear it back ASAP, I gave the gift to you on my own. I don't understand what is going on. Pratigya wears it but Krishna angrily leaves.
Meera comes to Pratigya's room and takes her clothes. Sumitra asks what are you doing? Pratigya sees her taking her clothes and asks what are you doing? Komal tries to stop Meera but Meera throws Pratigya's clothes. Sumitra asks what are you doing? Meera says I won't stop now. He burns Pratigya's clothes and says you were doing fashion to trap my Krishna but he is mine and will be with me for life. I will burn all your dreams like these clothes. Komal smirks and says what will Pratigya wear now? Sumitra brings servant's clothes and she can wear these from now on.
Update in Progress
Update Credit to: Atiba
The post Pratigya 2 9th July 2021 Written Episode Update appeared first on Telly Updates.