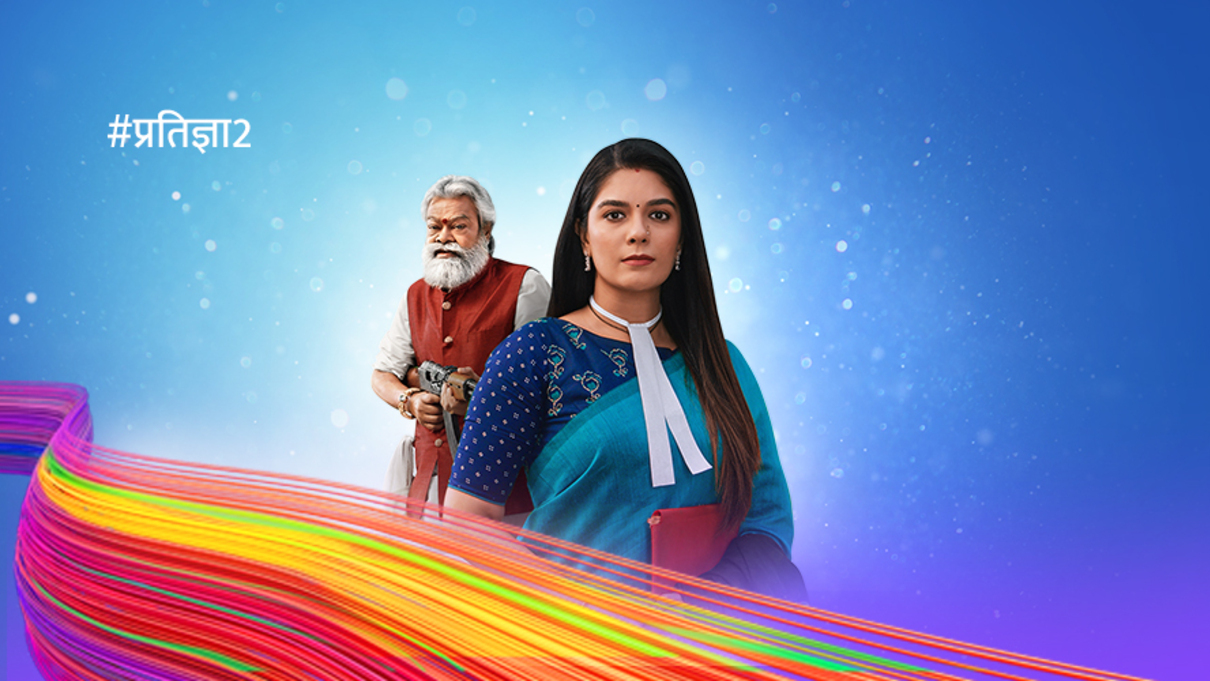 Pratigya 2 14th July 2021 Written Episode, Written Update on TellyUpdates.com
Scene 1
Krishna asks Adarsh why did we fight before? I need to know everything. Pratigya says let me explain. Krishna says don't talk when I am talking to Adarsh. He says our case was complicated and things got messy. Krishna says why were you helping Amma to make me jealous? What were we earlier? Were we friends or enemies? Since when do you know about me and Pratigya? Just answer me. Did your mother die or that was a lie too? Adarsh is stunned and says I have to prove that my mother died? Krishna says then promise on your dead mother that you said everything truthfully. Meera says why are you questioning me when everyone knows that Pratigya and Krishna have an affair. Do you know what goes inside me? I didn't say a word and kept fulfilling my duty but you are worried about Adarsh and Pratigya's relationship? I keep waiting for you like a fool but you bring another woman and keep running behind her? I can't bear this cheating anymore. I should kill myself before seeing all this. She goes from there. Krishna looks on. Sajjan and Sumitra rush to her. Krishna runs to her.
Krishna tells Meera that people are lying to me and now you are blaming me for everything. Sumitra says you have done the wrong thing, no wife can accept another woman in her husband's life. Sajjan says till when she will bear this pain?
Komal tells Adarsh that why did you remain silent? I am with you so why do you get scared? Pratigya thinks Meera is so clever, she guilt-tripped Krishna when her truth was coming out. Now she must be filling Krishna's ears. Krishna goes from there. Pratigya thinks they will make Krishna go crazy.
Sumitra praises Meera for saving her. Meera says I had to protect you both. Pratigya comes there and says you played a good game, when your truth was coming out, you made it look like Krishna is a criminal. You don't have any shame or honor left. Krishna is troubled about his memory but you take advantage of him. I thought you would take care of my husband and kids but I have never seen a cheaper woman like you. Meera says you might be educated but Krishna is with an ill-literate woman and that's final. Pratigya says we will see about that because I am going to do what I should have done before.
Update in Progress
Update Credit to: Atiba
The post Pratigya 2 14th July 2021 Written Episode Update appeared first on Telly Updates.