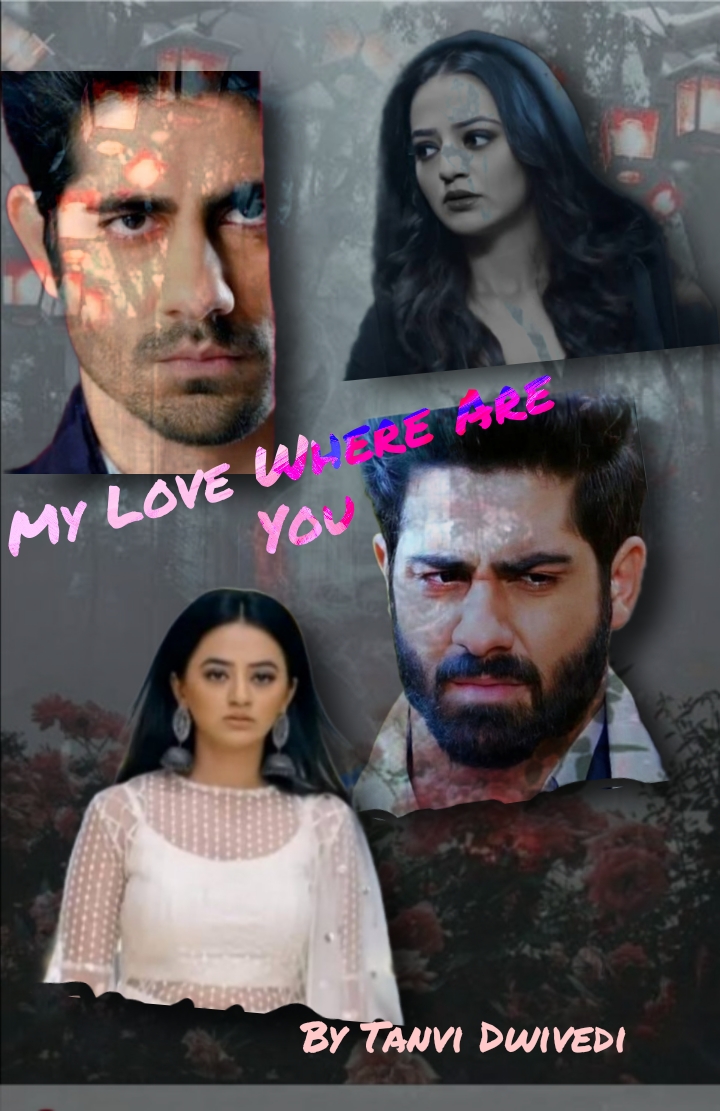 Hii everyone!! I am glad you all liked this FF. No more bakwaas just a big wala thankyou◉‿◉
Anupriya confessed everything unknowingly, Vansh moved towards her taking out the gun in his hand. He pointed it towards her…
What did you say? Vansh nearly screamed controlling his anger.
Vansh beta, I… W..she betrayed…you. so I … Decided to… Anupriya's stammering was enough to break his control.
Weren't you the one with Kabir who sent her here? Didn't you know that she is a betrayer? Didn't you kill my mother!!  Vansh's screams shook the whole house.
Anupriya was flabbergasted. He knew everything? Does he know that Riddhima was a pawn? She surely knew she is going to die now. She closed her eyes in fear while Vansh places his fingers on the trigger but before he could shoot…..
Vansh beta!!!!
Vansh directly ran to the hall and saw Riddhima standing ina black hoodie with a gun in her hand. She used her one hand to point the gun towards Dadi and other to hold her.
Vansh: Riddhima!!
Riddhima: Chillao mat! Riddhima nahi Riya! Riya naam hai mera!
Angre: Bhabhi ye aap..
(Let's call her Riya as she wants to be)
Riya: Chup! Kabir!! Bahar niklo!!
Vansh: wow… Toh tum Kabir ko mere paas se le jaane aayi ho? Dadi ko cchod do.
Riya: Mai Riddhima nahi hun. Yeh baat saaf kr deti hun. In saanpon ke ghar se ek saanp kam kar dungi toh paap nhi ho jaayega. Samjhe?
Angre slowly moved towards back and tried to snatch the gun from her, but instead she shot the gun in the direction of air and pointed to Angre who pointed the gun back to him.
Riya: Angre mujhe goli chalane par majboor mat karo. Tumne Riddhima ki help ki hai. Mai yahan jaanwaron ko maarne aayi hun. Insaanon ko nahi. Aur sabse pehle woh marega.
Vansh: Who?
Riya: Mera kaatil, jisne Riddhima ko maar diya. Uska sirf istemaal kiya. Usse esa fasaya ki na woh jee payi na mar payi. (Trying to control her tears) Ek baat jan lo. Yaa toh aaj Kabir marega, yah tum mai se koi ek.
Vansh(smirks): Tum dhamki dogi aur mai maan jaaunga, yeh ghar mene aise hi khada nhi kiya.
Riddhima/Riya starts laughing. She wipes her tears and turns to him.
Riya: Thankyou, Mr. Vansh Rai Singhania. Mujhe istemaal krne ke liye. Meri zindagi barbaad hone ki saza dene ke liye.
Vansh: Saza toh milni thi tumhe Riddhima, zinga rehna hi tumhari saza hai.
Riya: Riddhima toh mar gayi, par Riya apni beh…apna badla liye bina nahi maregi.
She sat on her knees, in verge of crying. While Angre was shedding silent tears. He knew what she wants but was unable to help her.
Vansh was broken from inside, seeing her like this. This was the real her?
Vansh: Tum isi ghar mai rahogi, Riddhima..oops Riya.
Riya: Thanks Mr. Rai Singhania par mai ghar mai rehti hun, yeh ghar nhi hai. Yeh sirf eeton par khada ek mahal hai.
Vansh: mene poochha nhi bataya hai. Angre, ise guest room mai leke jaao. Yeh hamari bohot khaas guest hai.
Riya: Thank you mujhe pata hai mujhe kahan jaana hai. Riddhima chalti hogi aapki marzi se kyuki wo aapse pyaar krti thi. Riya apni zindagi apni marzi se jeeti hai.
Riya leaves the Mansion. While Vansh was trying to control his emotions. He goes to his room and locks it. He starts drinking, he kept drinking until he was unable to hold the glass properly.
Vansh: Why Riddhima why? It was the first time I let someone in my heart… What did you do? Now you are back to hurt me? The Vansh you loved is nowhere to be seen. Why……
Three parallels are shown, in one Vansh lying on his bed, in one Riya gazing atthe starts with a smirk and one of the hospital where Riddhima is on the bed with oxygen mask……
Hope you all like it. Stolen Sweetheart ka 50th epi?? I am making a RiAnshlicious episode…thoda time chahiye… Comment your review for sure!!
Tanvi

The post My Love Where Are You- RiAnsh EPI 2 'Who is murderer?' appeared first on Telly Updates.