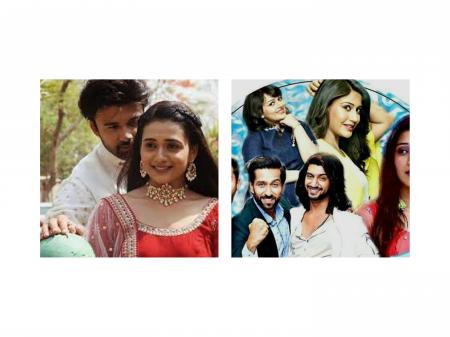 Hey guys this is the prologue for this it may take till 10 shots or more all fans of Only For Me Myself ( OS ) this is the sequel I'll update this FF asap
A girl was arguing – it's enough now I can't take it more no one should blame her she doesn't deserve this she deserve more than this If she leaves then I'll leave too
Another girl trying to calm down her
A lady – you doesn't belong to this family anymore leave this home it's mine from now on you both are not belong to this family and this my home GET OUT
A girl leaves with teary eyes , another was accompanying her
A accident happens a girl take the injured girl to the hospital another girl accompanying her
………………………………………..
Hospital
A girl tells a girl – see you young lady don't get back to your old life move on common and live your life on your terms don't be dependent on others Financialy and mentally to you are coming with me that's it
……………………………………….
A girl – o common Bhabhi start your own you are great in your work then why don't you start it on your own
A middle aged lady – ah beta Start on you own
Other girls support her and she nods yes
…………………………………………
A girl comes to a stage and receive a award
She speaks " I dedicate this award to my friend and family and my In laws I am here because of them and thanks for the award to thank you "
Comes near a man and say " thanks its time to show you who I am " with a attitude and pride and that man stand shocked he was about to say something but she literally ignores his reaction and move on
…………………………………….
In a temple
we see a marriage is happening
A couple seen getting married
……………………………………
Who is the two girls ?
Who is in the hospital ??
Who received an award and why she said it to a man ???
Who is the couple getting married ??
To know further read this story
The post My Dreams My Ways (prolougue) appeared first on Telly Updates.