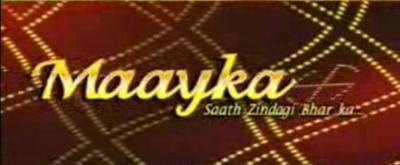 My Lost Home 2 episode 1
*The continuation of shahi and soneet love story*
The episode starts mohini saying her dream of mayka came true, after today there is no bitterness between khuranas and sareens. mohini cries and says after so many years the tears of happiness came, if their dad was alive, he would have been the happiest to see their mayka and sasural. mahi says this is the story of their mayka, but it doesnt end here,
°8 Years Later:Khurana niwas;A young girl comes down the stairs and runs to jeet.jeet says how is my princess ipshita.she says am very fine dad,my school is having it end of year party today(some comes)Soni says ipshita daddy wouldn't be able to come become he has some urgent work, Jeet says but don't worry princess we are having a lunch party with ishanni. ipshita says yippy(Durga and dinga comes)(Soni and Jeet touches their feet)Durga says my dear granddaughter how was your night dear… ipshita says it was very fine grandmother, Dinga says go get dressed quickly dear(Ipshita leaves)
Sareens niwas:Mahi and billo are cooking,Shabd and Tyagi read newspaper(Ishanni comes) ishanni say mum am ready,the bus has arrived.(ishanni kisses shabd,mahi,billo and Tyagi on their cheeks) Ishanni says don't be late for today's program.Shabd says yes madam(everyone laughs)
R.K School: (ishanni and ipshita hug when they see in school)Later,Head teacher gives awards,he says grade 5 3rd position is ipshita jeet Khurana(Everyone claps),he says grade 5 2nd position is Rhea mandar Kumar(Everyone claps)
he says grade 5 1st position and best student is Ishanni Shabd sareen (Everyone claps)
Khurana niwas: Everyone sits and await jeet.(Mohini enters).ipshita and ishanni run to hug her….mahi says mom.soni say mom(mohini hugs soni and mahi) mohini says I have Missed my girls,Namastey Mr and Mrs khurana…Durga and Dinga says namastey Mrs malhotra (Durga hugs mohini)Soni says you came today mum.Durga says I invited her,she is family after all.Ishanni says grandmother why don't you live in my house,than that far house.Mohini says I like that place,it your mother's maayka.Mahi says the lunch will be cool…
The screen freezes on everyone Smiling face
The post Maayka (My Lost home season 2) Episode 1 appeared first on Telly Updates.