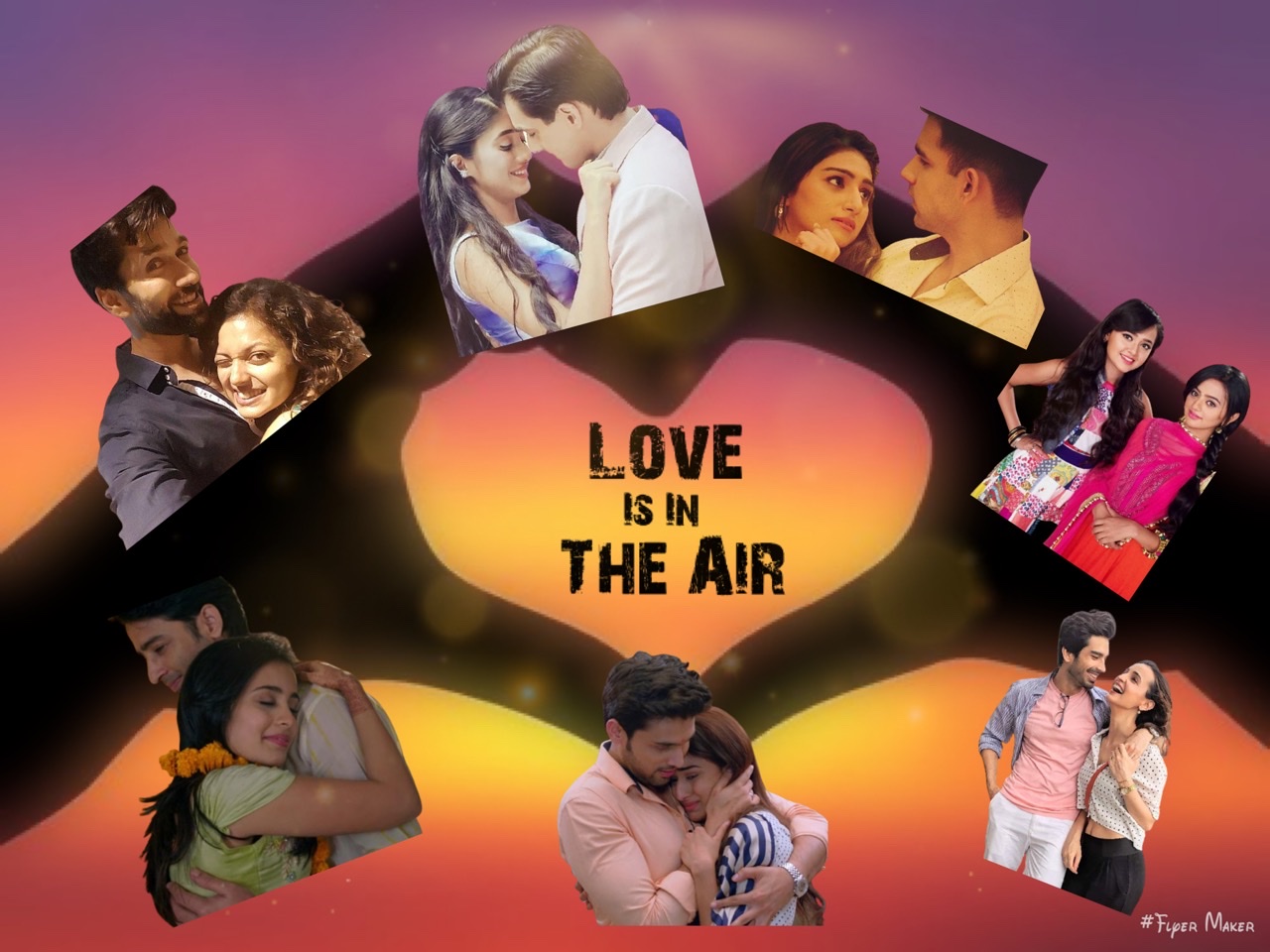 Hai hello everyone, I know it has been more than a month since the last episode was uploaded. Lets go to the Sagaai of Keesh today. It will be long with some twists
Recap: Polo tries to attack Mishti. It is discovered that Polo is Kartik's mama and he killed Anurag's dad as he loved Mohini. It is revealed that Polo raped Mithali Gupta and she has a daughter. Aditya comes out on bail. Keerthi fears his presence on the night before her Sagaai with Naksh
Its Sagaai Day
Basu House
Anurag enters the party hall dressed in a sherwani and looks dapper
Anurag: Arrey jaldi kardo…ladke waale will come soon
Anurag takes his mobile and dials a number. He hears the ringing sound behind him and finds Kartik holding the mobile and standing behind him.
Kartik: How may I help you sir?
Anurag: Where are aunty and uncle?
Kartik: Coming with Abir..woh I came straight from Singhania house
Anurag: Singhania house?
Kartik: Haan wahan bhi help karna tha na…after all he is my saale saab
Anurag: Point hai..and Kartik what about the welcome drinks..someone had to collect it from Krishna right..
Kartik: Abir will be doing it
Anruag: Where is Abir?
Abir enters with a grin.
Behind him Manish , Swarna and Dadi too enter the house.
Abir: Did I hear my name? Missing me?
Kartik: Haan haan..tere bin ek ek pal ek saal ki barabar tha
Hearing this Anurag bursts out laughing
Abir: Bhai dont try these lines to me Im not Naira bhabhi
Anurag: Good one yaar Abir
Kartik: Perhaps you are missing your Lailas
As soon as he mentions them..Prerna and Mishti enter the venue dazzling and grabbing all attention 
Abir: …Jinka naam liye wahi aagay..
Kartik in a louder tone: You are calling them a devil?
Abir shuts Kartik's mouth
Abir: Bhai..dont create troubles na..please
Prerna: Whats going on?
Anurag: Brotherly love..
Kartik  pushes Abir away and : Yeah..something like that
Abir: Bhabhi..Mishti why don't you help Keerthi di with getting ready?
Mishti: Thats an amazing idea
Mishti and Prerna leave from there
Abir: Kya bhai why are you planning to spoil my love story
Anurag: Dont worry Abir we will get our chance once Naira arrives
Kartik stares at them who burst laughing. The scene freezes
An unknown dungeon place
Aditya and Polo are talking to each other
Polo: She is getting engaged today man..
Aditya: I know…Ill not let that happen..either Ill get her or no one gets her
Polo: Thats the spirit..I can very well understand your emotions now…my love…kair chodo..whats your plan now Aditya?
Aditya: You will know once I execute it
Polo: Oh come on man…tell me na
Aditya smirks and leaves from there without a reply. Polo sighs and picks up a gun from the box . He is shocked to find it empty
Voice : What happened Papa is the gun empty?
Polo turns to see a girl figure standing in the dark. The face is hidden by the darkness. She slowly walks towards him with a gun in her hand. As she walks closer Polo gets shocked
Polo: Mithali?
The girl laughs in a mocking way
Girl: Wow you recognise muma..thats nice
Polo: Muma?
Girl: Haan..papa muma..
Polo: That means you are
Girl: Yes you are right
The girl shoots Polo and he falls dead. The scene freezes
Singhania house
Akash Naina Rahul and Ishani reach the Singhania house . Naira runs to them . Seeing her they are shocked
Naina: Naira you aren't ready yet…arent we getting late
Naira: Sorry bhabhi woh thoda kaam tha..Ill go at once
Ishani: Come Ill help you
Naira and Ishani leave for her room.
Naina: Ill help Aunty
As soon as she leaves Akash's phone rings
Akash: What..? When ?
Rahul senses tension in Akash's face
Moments later the call disconnects
Rahul: What happened Akash?
Akash: Polo is dead..someone shot him
Rahul: What? Who will do that?
Akash nods in a confused way. He looks up to see Naksh coming down dressed as the perfect groom. Seeing him Akash makes a fake smile and in a low tone to Rahul
Akash: Lets focus on the function now. Rest can be handled later
With them joining Naksh the scene freezes
Basu House
Kartik is walking here and there seeing to the arrangements. His eyes yearn to catch a glimpse of his Naira. Rupali's words make him concerned for the safety of everyone and he tries hard not to show his tension outside. Thats when he hears the cars entering and realises that others are there. Kartik rushes to the entrance and dashes on someone
Kunal: Bhai..careful..where are your thoughts?
Kuhu: If you are like this now ..then what will happen when you see Naira di?
Hearing Naira's name Kartik blushes
Abir: Woah my brother KG is blushing..see..see..
Kartik pushes them off and rushes to the gates. His eyes search for Naira but he is unable to find her. Ishani and Naina walk to him
Naina: Whom are you searching for?
Ishani: Kya yaar Naina dont you know whom he will search for?
Kartik: Wait..wait..is this engagement of Naksh and Keerthi or is it mine? Why is everyone teasing me?
Rahul: Thats because…you are so sweet
Kartik stares at them and realises a tension in Akash's face. He walks over to him
Kartik: Everything fine Akash?
Akash nods but that only makes Kartik suspicious. Before he could ask anything he sees Naira hiding in the group and walking in avoiding him. He leaves Akash and runs into the group. Kartik holds Naira's hand and pulls her to the corner. Once out of everyone's sight his eyes scan Naira and he is dumbstruck
Kartik: Hayee…
Naira blushes and bends down
Kartik: Mar daalne ka iradha hai kya?
Naira: How can the dead kill someone?
Kartik: Kya ..kya kaha tumne
Naira: Nothing..
She tries to leave but Kartik tightens his hold
Kartik: Naira..you just…
Naira: Haan..you look dapper mendak..how can I not compliment you
Kartik: Not bad huh Naira…
He bends to kiss her but she runs away
Kartik: Go..go..wherever you go..you have to come to me atlast. Ill seize a moment before this function ends
Meanwhile Naksh is taken inside. He is made to sit. Mishti and Prerna go to him
Naksh : Im not talking to you both
Prerna: Why bhai?
Naksh: Bhai..you left your bhai and became a part of the bride na..thats why
Prerna and Mishti hold their ears
Prerna: Sorry bhai..please forgive us..
Mishti: Actually we helped you only
Naksh: How?
Mishti: By helping bhabhi in getting ready.
Prerna: And she is looking stunning
Naksh under his breath : How is that a help? That's actually putting me in grave danger…I may even need an ICU here
Anurag: Waah jijaji thats amazing..but dont worry we have two great doctors here to save the day
Naksh turns red in awkwardness
Akshara: Mohini ji..can we meet Keerthi?
Mohini: Why not? ..
Prerna: Maa Ill go and get her
Prerna walks up. Anurag too follows her. He pulls her closer as they get out of the hall
Prerna: Anurag chodo..I have to bring Keerthi down
Anurag: Whats the urgency huh..
Prerna: Its not urgent for you but for Naksh bhai it is very urgent
Anurag: Love is selfish Prerna..from the moment I saw you I have been waiting for a moment to be alone with you
Prerna: Intention is good but it is a bad timing my dear
She tries to move away but her chain gets caught in his shirt button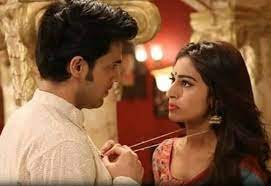 Anurag: See even God doesn't want you to move away from me
Prerna tries to take the chain off but Anurag holds her hand and stops her
Prerna: Anurag please…
Mohini: Prena…prerna beta
Prerna takes the chain off in a reflex
Prerna: Maa is calling..baaki ka romance baad mein
Anruag smiles and the scene freezes
Apartment
Jia: Tanvi …I am ready..lets leave for the function..where are you?
Tanvi runs down from her room and hugs Jia in happiness
Tanvi: I found it out Jia..we did it
Jia: Did what?
Tanvi: Found out where Mithali Gupta is
Jia: Where is she?
Tanvi: Jublee Hills
Jia: What next?
Tanvi: Naksh bhai's engagement and then to Jublee hills..come lets go
They hold each others hands and rush out in happiness. Once they open the door their smiles fade off
Jia: Tannnnn…viii..whats this?
Tanvi bends down and picks the cut off hand lying on the floor with a handkerchief
Tanvi: Kisi ka haath
Jia: What…Ill call Akash bhai now
Basu House
Akash is with Kartik in Anurag. They tease Naksh as Keerthi is brought down. She looks pretty and Naksh is lost in her looks.
Kartik clears his throat
Kartik: Saale saab..do you need an oxygen mask
Abir comes there and : Bhai..that wont be very useful..bring an ambulance
Dadi : Chup..shubh din mein hospital..ambulance..kaise baatein kar rahe ho dono
Mishti: But dadi ji Keerthi di is a doctor herself and as we say work is worship those words are shub in such an occasion
Dadi: Brilliant girl huh..
Mishti beams with happiness on hearing it
Abir in a low tone: Woah..impressed Dadi so easily
Akash: Behen kiski hai
Anurag: Haan…
He leaves a deep sigh seeing which everyone bursts out laughing . Akash's phone rings bringing a silence to the laughs
Akash: Haan Jia
His face turns grim which is noticed by Kartik , Abir, Anurag, Rahul and Kunal
Akash: You both dont worry..Ill inform my team…
The call disconnects
Rahul : What happened to Jia and Tanvi?
Akash gestures them to come away from the crowd and they follow him in silence
Kartik: What happened?
Akash : Polo is dead..someone shot him and now Jia and Tanvi have found a cut hand at their door step
This shocks everyone
Kunal: This is all like a crime novel bhai
Abir: Kunal yaar we are indeed dealing with criminals
Anurag: Is that hand Polo's?
Akash: A hand is missing from Polo's body so we can easily connect the dots
Kartik: Who killed him?
Akash: No idea Kartik. We need to investigate it
Anurag: Then why are we waiting?
Akash: Let the function get over Anurag..then we will look into it
Naira: Kartik…Akash bhai…come soon ring ceremony will start now
Akash: Dont tell about this to anyone else. Lets not spoil their happiness
Everyone agree and move to the function arena
Mishti goes to Abir
Mishti: What happened Abir?
Abir: Nothing yaar..just some random pulling legs
Mishti: Everything is fine nah?
Abir: Of course chashmish..
He hides his tension and hugs her
Naira: Now we will be starting the ring ceremony of my bhai and pyari bhabhi
The rings are brought and Naksh and Keerthi exchange the rings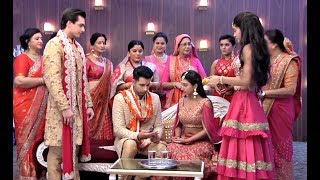 . Everyone rejoice the moment
Naksh and Keerthi share an eyelock. They are lost in each other's moments.
With them enjoying the moments the episode freezes
Precap :
1. Mysterious parcel at the function hall
2. Investigations gain speed
3. Kaira on the ramp
4. Rupali breaks down
The post Love Is In The Air Episode 54 appeared first on Telly Updates.