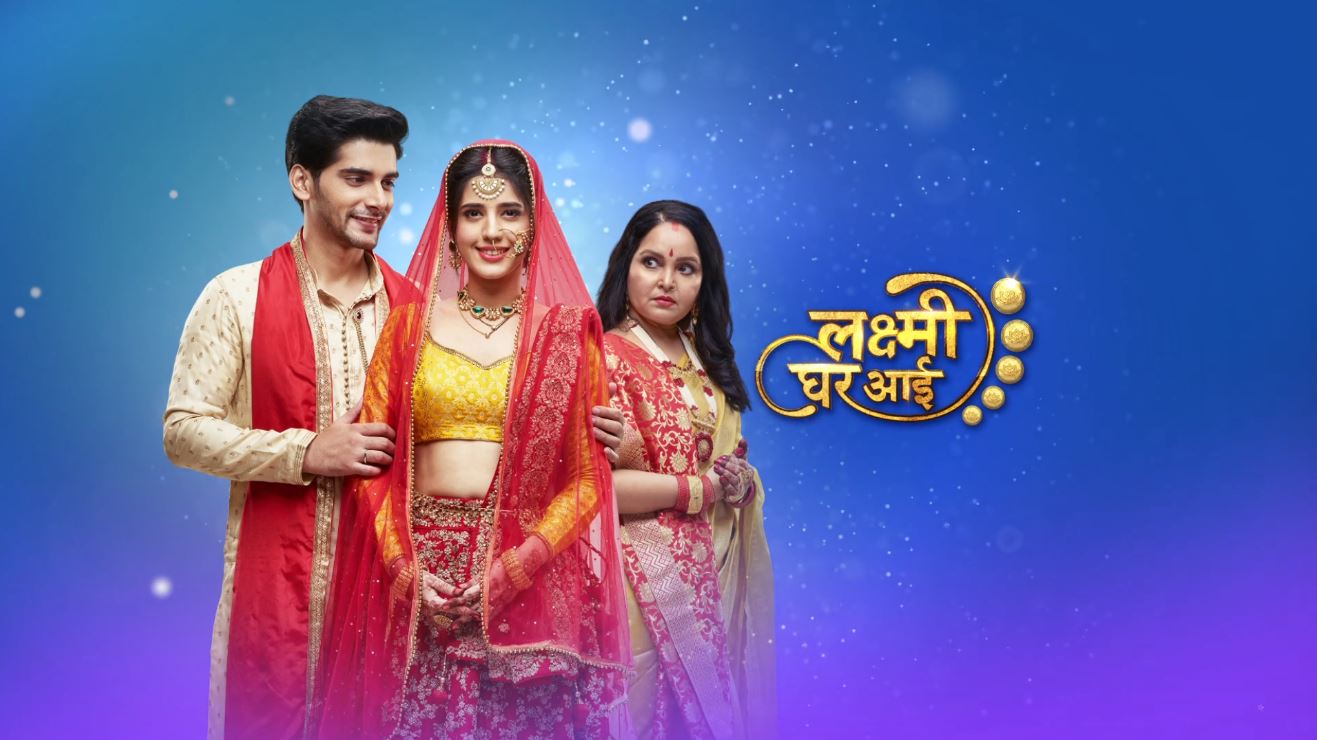 Lakshmi Ghar Aayi 9th July 2021 Written Episode, Written Update on TellyUpdates.com
Maithli and Arti are busy having breakfast when Sadhna asks Maithili to bring tombola from her friend Shikha's house as she has kitty party today. Aarti says let Maithli finish breakfast first. Maithili leaves saying she will return and finish her breakfast. Arun joins for breakfast and asks about Maithili. Sadhna says she has gone to Sikha's house and will be back soon. Arun says he wants to explain Maithili not to take any rash decision regarding her future. Sadhna fumes hearing that.
Raghav visits temple and prays god to help him clear his professional exam this time as he failed just by 2 marks last time. He continues pouring out his heart and reveals his ordeal to god. Maithili also visits temple and remembering Maithili's rude behavior and suggesting to get married and leave her house instead of putting a financial burden on Arun prays god to clear all her ordeal soon. Jawala with Rani and Buchi also visits temple to pray for Raghav. She gives 50 p to a beggar and orders him to pray that Raghav clears his exam. Beggar says she gave 50 paisa and wants him to pray. She gives another 50 paisa. He says she is a big beggar than him and he will give her money instead. She takes all his coins and yells at him to run away or else she will snatch even his clothes. She then sees marriage broker, runs behind him, buries him underground till his head and vents out her anger on him for not getting a rich alliance for Raghav. Buchi also yells that if Raghav marries a rich girl and gets a huge dowry, she can pay some to her in-laws and return to her house. Jwala sees Maithili's photo falling from his bag and insists him to fix Raghav's alliance with him. Broker says girl's both parents are high ranked officers and are searching a similar son-in-law. Jwala determines that only Maithili will become her daughter-in-law and will bring a huge dowry for her. Raghav and Maithili cross their paths again but walk away unnoticed. Maithili watches DM scolding her subordinates to clear the garbage around temple and thinks even she dreams to become a DM and serve the nation. Her sandals break down.
Back home, Jwala does parikrama at home and prays god to pass her son in her exam. Her husband irons Raghav's clothes for his interview and doesn't let Raghav work and asks him to clear his exam and get them all out of their mess. Whole family serves Raghav and hopes he clears his exam. Family drama continues. Radhav leaves for interview on his bike practicing questions and answers when his bike breaks down. He panics and takes it to mechanic shop for repair where mechanic says he needs a day to repair. Raghav panics and rushes to hire an an auto. Maithili takes her sandal for repair where cobbler says its broken beyond repair. She remembers her father's advice that if they cannot change things, they should change their mind according to their needs and asks cobbler to cut the back strap and turn it into slipper. He does. She repeats her words. Mechanic brings Raghav's bike after repairing. Raghav hurriedly tries to start it when A reporter/Bhavna's husband seeing Raghav's bike confuses Raghav a kidnapper and creates a big drama and allege him as a kidnapper on live show. Raghav tries his best to explain, but in vain. Maithili interferes and rescues Raghav. Raghav panics that he will ose his interview. Maithili apologizes him for his brother-in-law's mistake and offers to drop him to interview venue in her car. Their car gets stuck in traffi.
Precap: Sadha and her SIL suggest Maithili to have an arranged marriage. Jwala's family disguised as rich visits a girl's family for alliance. Raghav informs family what happened today. Jwala cries that her dream is shattered even this year.
Update Credit to: MA
The post Lakshmi Ghar Aayi 9th July 2021 Written Episode Update: Maithili Rescues Raghav appeared first on Telly Updates.