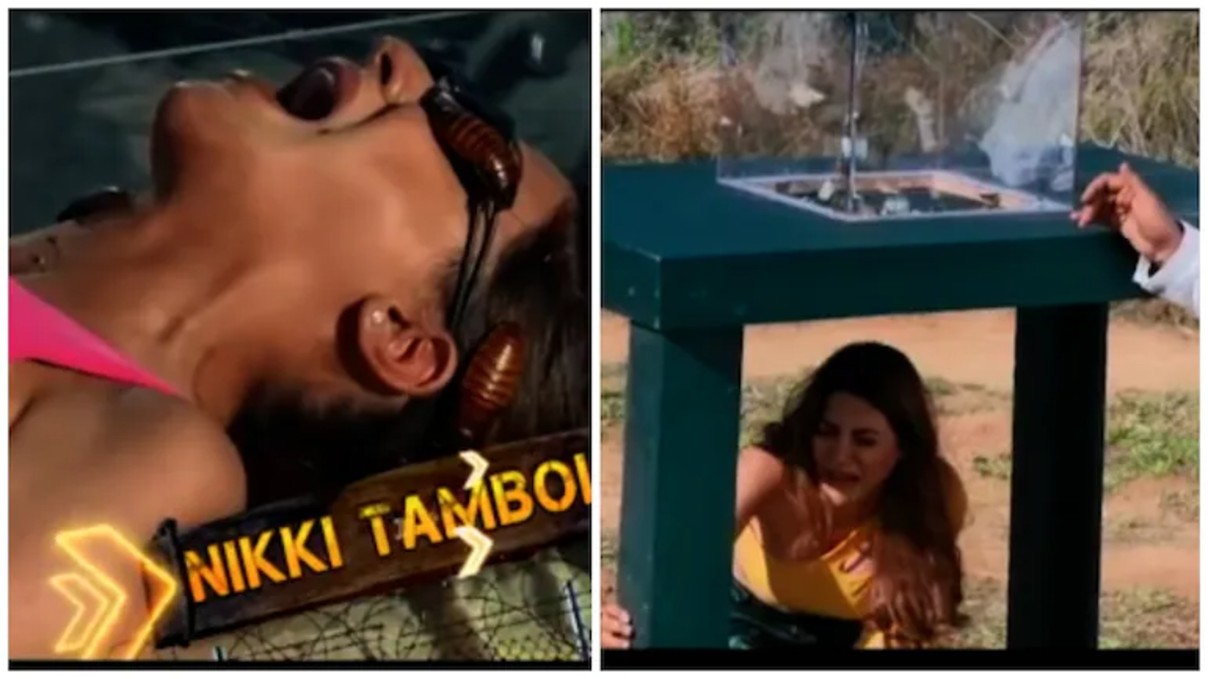 The first week of Khatron Ke Khiladi 11 was filled with adrenalin shots and daredevil stunts. While some of the contestants surprised everybody with their skills, there were a few who were not able to overcome their fear. One such celebrity contestant was Nikki Tamboli aka Chikhi Tamboli.
Bigg Boss fame actress opted out of two tasks and got the fear fanda band. Rahul Vaidya, Vishal Aditya Singh, and Anushka Sen along with Nikki were in the bottom five.
Because of his water phobia, Vishal also opted out of a water task. The contestants were hooked on to a moving wheel, which goes in the water and the contestants were supposed to unlock themselves. Sana Makbul completed the water in 36 seconds while Rahul Vaidya took more than 5 minutes to complete it.
Later, the contestants from the bottom five were given an opportunity to save themselves but Nikki yet again chose to opt-out as she was not able to overcome her fear of creepy crawlies. Host Rohit Shetty lost his calm seeing Nikki not even trying.
TO add to her misery, Varun Sood made a remark that he will shave his head if Nikki reaches the finale. Nikki was irked by his statement and confronted him but host Rohit intervened and joked that if she gets eliminated in the first week it will be their friends and family, who will tease her more than anyone.
Later Rohit Shetty declared Nikki's elimination after stating that she does not understand the value of the opportunity she has bagged. Nikki was then shown walking away from the stunt location.
The post Khatron Ke Khiladi 11: Nikki Tamboli's shocking elimination after aborting two tasks appeared first on Telly Updates.