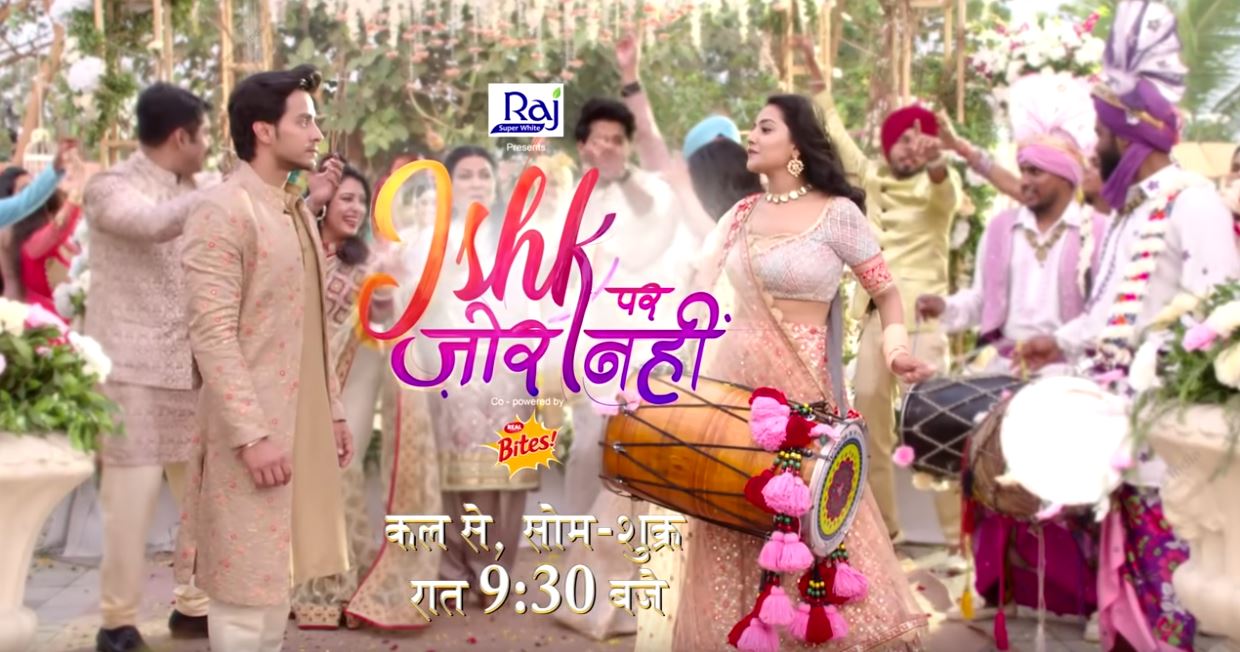 Ishk Par Zor Nahin 21st July 2021 Written Episode, Written Update on TellyUpdates.com
The Episode starts with Ahaan asking for the clarification. The doctor says sorry, we will check and tell you. He checks the file. He says Mrs. Durga Devi did these payments. Dadi comes and says yes, I have given the money. Ahaan and Kartik get shocked. Ishqi comes. She says I was worried for you, you had leg pain, you came running, I came after you. Dadi stops the doctor. She says I will tell the truth to Ahaan, I have paid the money for a patient's treatment. Ahaan asks why didn't you tell me. Dadi says I wanted to hide it from you, that patient's name is Veer Malhotra. They get shocked. Dadi says my son…. your dad. Ishqi thinks her lie won't end. Dadi says you don't remember anything, when Savitri ran away, Veer broke down, he got depressed and tried to kill himself, I didn't understand anything, I got him admitted in this mental hospital, I thought he will get fine, but no, he ran away from here and came home, he was crying, he was begging to meet Savitri, I hugged him and explained him that Savitri left him, she is happy in his world, but he didn't understand, he got heartbroken. She cries.
Ahaan and Kartik ask her to sit. Doctor thinks what is she saying. Ishqi thinks this manager should tell the truth. Ahaan says you didn't tell anyone, why. Dadi says I couldn't give you more sorrow, that's why I had hidden my pain, Veer had died, I decided to help patients like him, I secretly donated money to this mental asylum. Ahaan says enough, I don't want to know anything else. Ishqi asks him to listen to manager once. Ahaan says look at Dadi's state, stay quiet if you can't help. Ahaan takes Dadi.
Savitri says you are worried for Ishqi, that Ahaan and Ishqi's relation will get a rift, this won't happen, he loves her a lot. Maasi says he loves his Dadi more, Ishqi is hiding things because of me. Savitri says its because of me. Maasi says no, I know Ishqi does everything right, I m scared for her happiness. Savitri says Dadi won't let her stay happy, Dadi's truth has to come out. Maasi says if Dadi knows that Ishqi is behind this, then she will throw out Ishqi. Savitri asks her to believe Lord, everything will be fine. Dadi says promise me, you won't tell anyone, not even Sonu. Ahaan says don't worry, we won't tell anyone, come. Ahaan takes Dadi to her room. He says you are so selfless. She says this is called family, Ishqi left her maayka, I want to take much care of her, you all go out and come today, have fun. Ahaan smiles. Dadi says call Raj and Sonu also. He says you are the best, you think about the family. She says yes, who else will think. He goes. She thinks I will send Savitri away from you today. Ishqi thinks Dadi got saved, Ahaan scolded me there. She gets sad. Ahaan comes. He says Dadi wants us to go out for dinner. She thinks he is Dadi's devotee. He thinks she is showing attitude.
She says I will come. She goes. He says she has much attitude. Kartik goes with them. Chachi says we are ready. Chacha says we don't like to leave you like this. Dadi says take her to Maayka, she didn't go since long. Chachi asks really. Dadi says yes. Chachi hugs her and says thanks. Kartik asks Ahaan and Ishqi to talk. Ishqi says my mood isn't bad, I have no reason to get upset, I got a good husband and good Dadi saas. They reach. Ishqi thinks I will not say sorry, he should say sorry. Raj and Sonu meet Kartik. Kartik asks why do they fight. Raj jokes about Dadi. Kartik says Dadi just gets Ishqi scolded by Ahaan. He thinks poor Ishqi. Ishqi comes and says look at me also, I have also worn new clothes. Sonu says nothing. Ishqi jokes on Ahaan. Dadi calls Savitri. She says I don't know how you came back, but I know why you came back, you came back to get your children, fine you will get them, we will have a deal, but on one condition, you have to come and meet me alone, don't get scared, I will meet you at home, come home quickly, come alone, remember, don't tell anyone. Savitri says fine, I m coming. Dadi calls the goons home. She says now you will come here and your game will end.
Precap:
Savitri comes to meet Dadi. She asks where is everyone. Dadi says outside. She catches Savitri. Maasi calls Ishqi. Ahaan and Ishqi have a romantic dance.
Update Credit to: Amena
The post Ishk Par Zor Nahin 21st July 2021 Written Episode Update: Ahaan believes Dadi's story appeared first on Telly Updates.