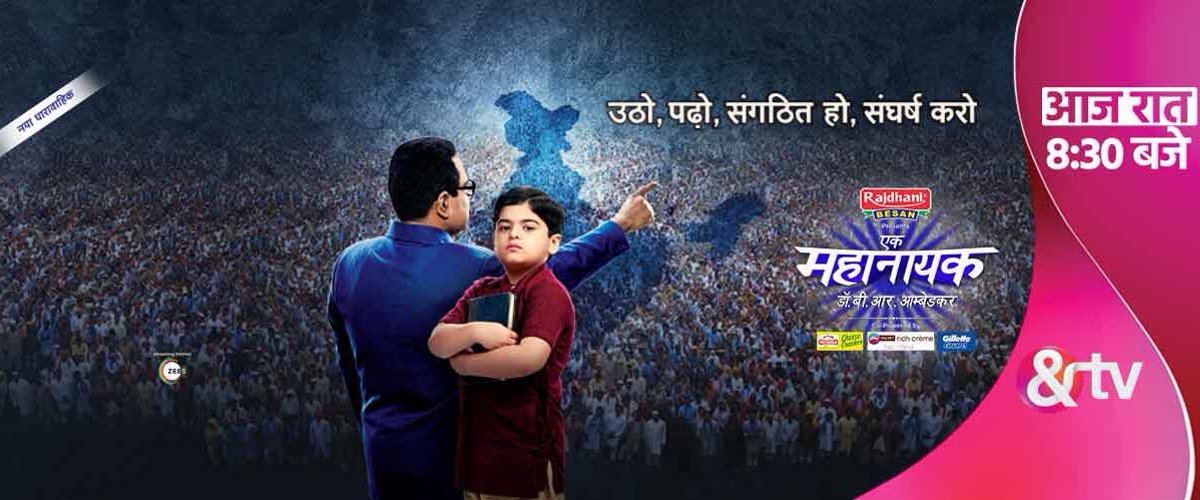 Ek Mahanayak Dr. BR Ambedkar 8th July 2021 Written Episode, Written Update on TellyUpdates.com
Anand came to inform that the cart has arrived to pick them up. They loaded the luggage. Jijabai took Meera's blessing, she was advised to ko keep everyone in the house happy and united. Meera was glad to see the responsible transition in Jijabai. Ramji asked Bala to take care of everyone in the house. Puranjan and Mangesh were asked the same, they asked Ramji not to worry. Ramji and Jijabai bid family a goodbye, as soon as thing will get better there, he will call the family over. They left.
Mangesh had something to talk to Bhim Rao about, he took him aside. He said that Bhim Rao must clean sweep the dirt once and for all. Maharaj s more poisonous than the alcohol, he must leave Satara. Bhim Rao said that poison is within the society, whether Maharaj stays or leave. Mangesh said that before Maharaj's arrival they used to get tired by Bhim Rao and his family, but Maharaj has never let them do that. He has always ignited the fuel, him leaving Satara would erase some negativity from the society. Bhim Rao asked Mangesh to confess whatever he knows about Maharaj, ultimately, he would leave but with that they need to remove Maharaj from people's heart as well.
Maharaj, Sethji, Pandith and Mahesh were conspiring against Maharaj. His reported inform him about Ramji's departure. Maharaj considered it a last opportunity to save Dharam. The thief appeared, Maharaj asked everyone to leave. The thief presented Maharaj with gold jewelry.
Sethji was keen about Maharaj planning something against Bhim Rao. Mahesh took a leave.
Maharaj talked to the thief about a plan. He inspected that his time to leave Satara was near. He asked the thief to steal all the gold from nearby temples as soon as possible. The thief promised to steal the gold flute tonight. Mahesh was listening, he planned to inform Mangesh and Bhim Rao about it.
Mangesh wanted to capture the thief red handed and make him confess that he works for Maharaj. Bhim Rao said that he wouldn't confess easily. Bhim Rao had an idea, he told Mahesh and Mangesh about it. They both agreed. Bala and Anand joined as well, they wanted Maharaj to leave.
They spied on the thief, caught him. the villagers came. Pandith identified the flute, he declared him a sinner for stealing ornament from God's temple. Mahesh arrived with the police, he said that Maharaj send him to call the police and catch the thief. Mangesh said that Maharaj removes all the evidence whenever he plans to leave. As a revenge, the thief confessed for having a share in this robbery with someone else. Bhim Rao asked him to tell. The villagers pressurized him.
Maharaj prayed not to have his name taken.
The thief said that his greed was the reason he stole the gold. Mangesh asked him to speak the truth. The thief said that God gave him an opportunity to right all his wrongs by giving him under Maharaj's guidance, but he didn't. He asked police to punish him. Maharaj came asking the thief to be a believer of God. The thief thought to himself that Maharaj has always been few steps ahead of Bhim Rao.
Maharaj advised the thief to never confess Maharaj's name if he gets caught while stealing, getting him released would be Maharaj's duty otherwise the thief has a son he loves. The thief believed Maharaj, promised not to disappoint him.
Maharaj didn't want to redecorate the stolen Flute on God. He asked police to hand it over, he will sell it and design a new Flute for God. The police refused, law was above everything, they took the thief. Maharaj asked everyone else to leave as well. He cursed Mangesh for having bad blood. Maharaj left. Mangesh asked Sethji to comprehend Maharaj's plan. He favored a thief. Pandith got furious. Mangesh asked Sethji to give it a thought.
Mahesh asked what to do of Maharaj, Bhim Rao wanted to show everyone Maharaj's true face as soon as possible.
Update Credit to: Sona
The post Ek Mahanayak Dr. BR Ambedkar 8th July 2021 Written Episode Update: Ramji and Jijabai leaves Satara. appeared first on Telly Updates.