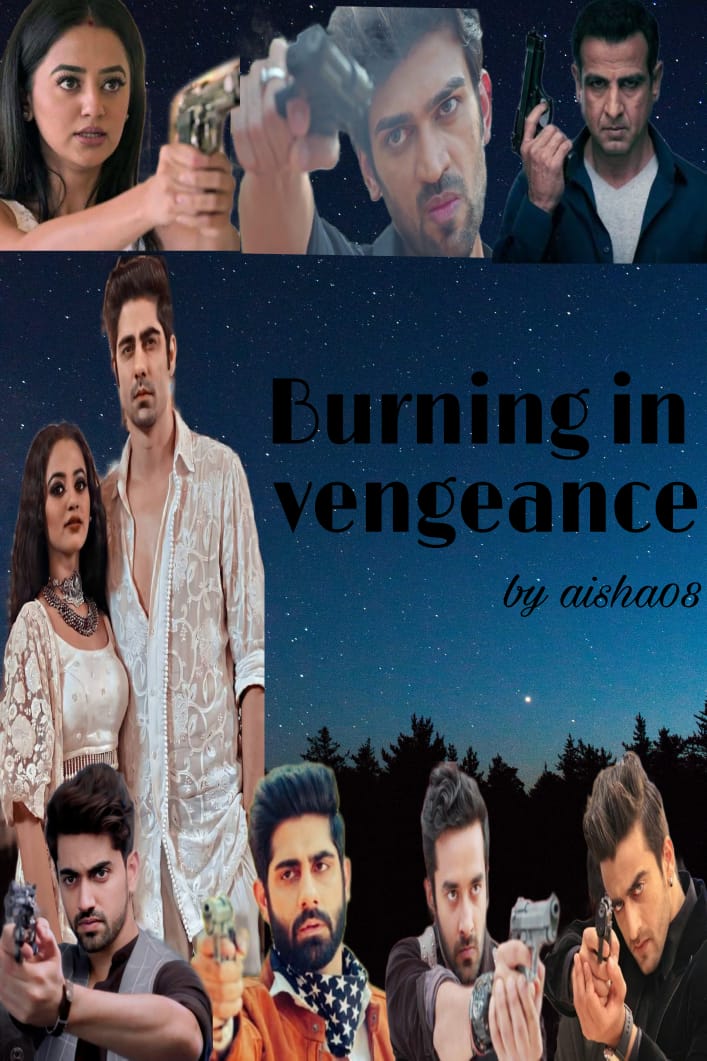 Hello pappuos phir agyi me..
Finally here with 1st epi thoda boring lga meko.. dimg ni chlra tha..jo aya likh dia..
Bta dena continue krna hai ya nhi..
Lets start..
Scene 1
London (night)
A girl is cooking in kitchen and another girl comes from behind and hugs her..
Girl – Riddhu!! What's these you are again late..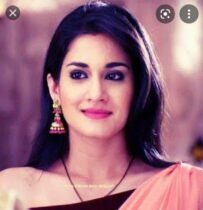 Yups she is riddhima)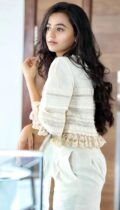 Riddhima – Shanu di!! Stop scolding me like a daily soap's typical saas..
She sits on kitchen slab and starts distrubing her sister..
Riddhima – I am so excited for your marriage di..
It's sound so amazing.. sharanya weds atishey..
Sharanya ( pouting) – You! Shameless creature.. teasing your elder sister.. I won't talk to you now .
Riddhima (hugging her) – You can't stay away from me..i know that..
And i love to tease you
Sharanya – When i will go away from you then you will realise my worth riddhu ki bacchi!!
——-
Riddhima wakes up with sudden jerk sweating badly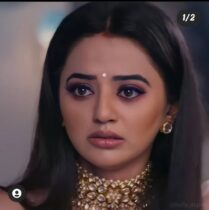 Riddhima (shouting) – Nooooo!!!
Shanu dii



… why you left me alone in this cruel world..
It's been 5 years you died but seems like you will come to now and take me in your embrace..
Suddenly the photo frame of sharanya fell down from the table..
_____
Scene 2
India (morning)
A men pick ups the photo frame from floor weeping his tears..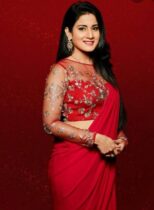 Man – Shanu!! Where are you jaan!! I am missing you  so much!! My life is nothing without you please come back to me..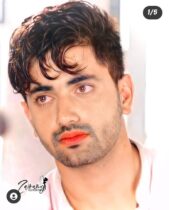 A lady holding tray in her hands come to him..
Lady – Atishey ji!! Your coffee..
Atishey throw the coffee from her hands and hold her neck..
Atishey (angry) – How many times i have to tell you shalmali that when i talk with my Shanu don't interfere..
Shalmali (crying) – I am sorry Atishey ji!!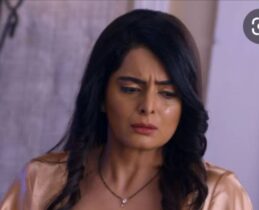 He throws her on floor with thudd and leaves
Scene 3
Raisinghania's are having breakfast except vangre
Ajay – where is vansh and angre
Ishani – they are there where they should be.. you know na how vansh bhai is..and because of him..my husband suffers..
Ajay – It's their work beta..
Aryan – Sir we have to go for a deal now..
Atishey – Dad i am going for a deal of gold ..
Ajay – Be careful..shalmali beta..make him eat curd and sugar
Atishey Stormed out from the house Despising shalmali..
Scene 4
A man is sitting on king size chair like a king keeping his one leg on another in a dark room..
Man – Angre!! Don't you know how to welcome our guests..
Angre – Sorry boss!!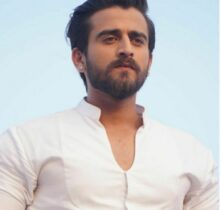 Angre drag a man by his collar and push him on the man's feet
Man – Aakhir hi gye tum apni asli jagah pr..
Didn't you know what are the consequences of messing with vansh raisinghania..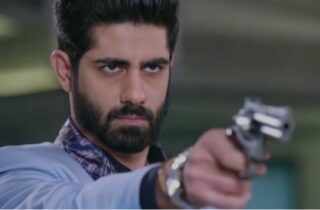 He put the gun in that man's mouth
Vansh – Speak or i will shot you!!
Man (crying) – pardon me master!! I won't do this again..
Vansh (pressing the trigger) – You have to stay alive for that..
Mercy .. I don't the meaning of this word..
He goes to his office and stand near the window..
A girl comes from behind and hug him
Vansh jerks her and turn
Vansh (agitated) – what are you doing here aaru..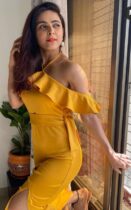 Girl – Arundhati doesn't need anyone's permission to meet his love..right baby..
Vansh – This is my office aaru..
Arundhati (tracing his cheeks) – Sorry baby..you know na i can't stay away from you..
Vansh (detaching himself from him) – You very well know I don't like this..
We are together just because our dad's are partners..
He stormed out of the cabin..
Arundhati (smirking) – One day you will give yourself to me..
You are mine vansh.. you are mine..
Scene 5
(When it's morning in London its night in india)
London
Next day morning
Riddhima is sitting on a chair holding guitar singing
Kya khoob rab ne kiya
Bin maange itna diya
Warna hai milta kahaan
Hum kaafiron ko khuda
Hasratein ab meri
Tumse hai jaa mili
Tum duaa ab meri
Aakhiri ban gaye
Haan hasi ban gaye
Haan nami ban gaye
Tum mere aasmaan
Meri zameen ban gaye…
A man comes from behind and hugs her..
Riddhima (smiling) – kabir!!
Finally you got time to meet me huff!!
Kabir (holding his ears) – I am sorry jana..i was busy somewhere..
But now me and my time..all is yours..
Riddhima (hugging him) – I missed you so much kabir..
Kabir comes close to her lips and about to kiss her..
Riddhima (keeping her palm on his lips) – Kabir! Plz..no!! You know na i am not comfortable in this..
Kabir (cupping her face) – I am sorry jana.. I won't do anything untill you are ready.. it's just i missed you so much..
Kabir leaves
riddhima (smirking)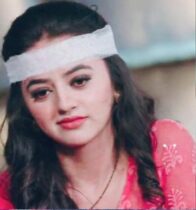 Chal bhi ek hogi..waar bhi ek hoga..
Nafrat bhi hogi or pyar bhi hoga..
Their will be one move their will be one attack..
Enmity will also be there and so as love.)
Scene  6
India (night)
Vansh is resting on bed keep his head on bedpost..
Vansh is sadly smiling holding a picture in his hand..
His pov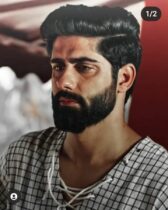 Bohot mushkil se khud ko is kabil bnaya hai..ki ab dard se bhi dard na ho..
Ab himmat nhi hai phir tutne ki..
Ab dil me nhi hai jazbat koi..
Ab man me nhi hai ehesas koi..
Ab na chehre par khushi hai..na labo pr muskaan koi..
( I made myself this much rigid with so difficulty that now pain also can't give me pain
I don't have strength to breakdown again
Their is no emotions in my heart
Their is no feeling in my heart..
Neither i have happiness on my face nor smile on my lips)
Done done dana done… Muh dikhayi ho gyi ab photo km dalungi
---
Done done dana done

Muh dikhayi kr di hai sbki ab km dlaungi photu..
It was boring i felt that..
Drop ur views
lob u all
The post Burning in veangence #chapter 1 #by aisha08 appeared first on Telly Updates.