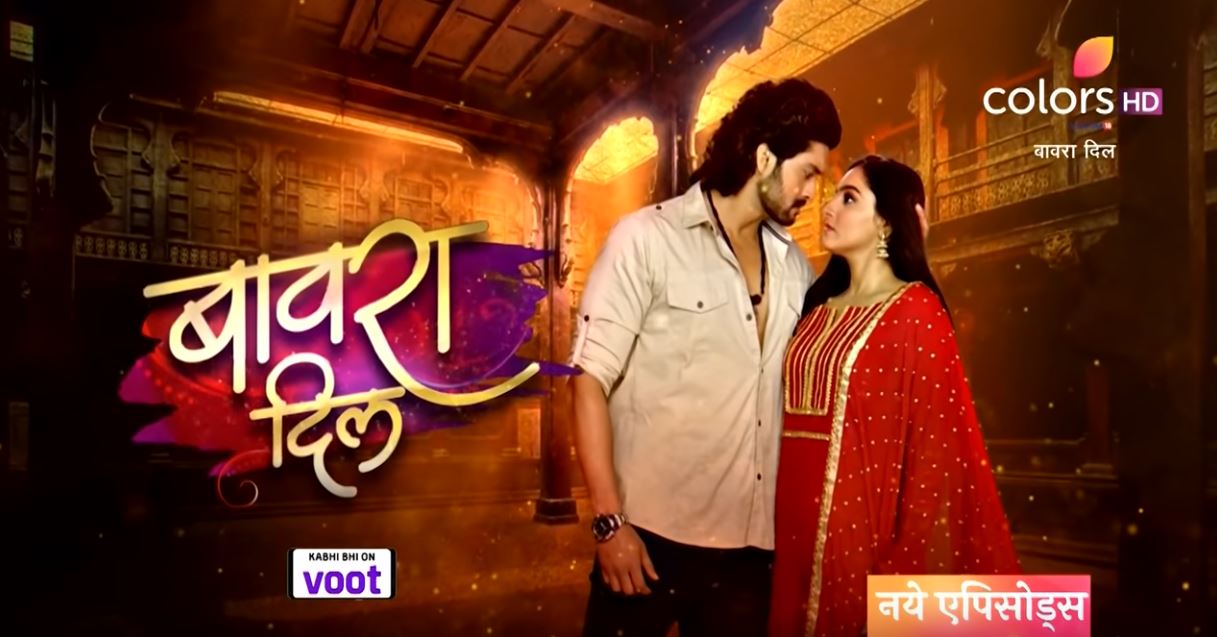 Bawara Dil 2nd August 2021 Written Episode, Written Update on TellyUpdates.com
Scene 1
In the hospital, Jalwa tells his men to not spare Shiva's attacker. Sidhi enters there. She asks where is Shiva? Jalwa says he is in the OT. He asks her to control herself. Vijiya hugs Sidhi. Mangala shouts at her to leave, I won't let you near my son, you have done this with my son. Get lost. Vijiya says she saved Shiva's life, what are you saying? Sidhi falls in Mangala's feet and says I am begging you to let me see him once. Malini comes there and rushes to her. Sidhi cries and says I just want to see Shiva once. The inspector comes there and says we have to talk to Sidhi.
Sidhi is with the police, the inspector asks her to tell what she knows? Sidhi thinks I put Shiva's life in danger by trusting Narpat as I was just worried about Sonal. Sidhi begs the inspector to let her see Shiva once. He says Shiva is in the ICU. Malini asks Sidhi to cooperate with them. He asks Sidhi why did you jump in the river? Sidhi says because he is my husband, Shiva Lashkare is my husband. The inspector asks her to answer them. Sidhi says first find the man that stabbed Shiva.. he asks who stabbed him? Sidhi cries. He says you have clarified what you saw? Sidhi tells them Shiva's opponent jumped in the river with the knife, just let me go my husband, I am begging you. The doctor comes there and says we did Shiva's blood tests and someone had given him sleeping pills before the competition. Sidhi cries recalling how she gave it to Shiva. The inspector says they wanted him dizzy. The doctor says they gave him very dangerous drugs, it's harmful and very strong. Sidhi cries and thinks I will bring out this truth. The nurse comes there and says Shiva's condition has worsened. Sidhi and others rush to him.
Jalwa tells the inspector that Narpat's participant Baja is the attacker so go and catch him.
Sidhi tries to enter the OT but the doctor doesn't allow her. Sidhi holds her mangalsutra and cries. She goes to the mandir and says to Lord what have you made me do? I was doing all this for Soni but I did a mistake. I have put Shiva's life in danger because I wanted to protect Soni? What have I done? Vijiya comes there and says don't worry, God is with you. Sidhi shows her broken mangalsutra to her. Vijiya consoles her. Sidhi says if something happens to Shiva then I.. Vijiya says your mangalsutra protects your relationship, nothing will happen. She goes to bring water for Sidhi. Sidhi takes a thread from the mandir and says nothing will happen to Shiva. She rejoins her mangalsutra
Update in Progress
Update Credit to: Atiba
The post Bawara Dil 2nd August 2021 Written Episode Update appeared first on Telly Updates.