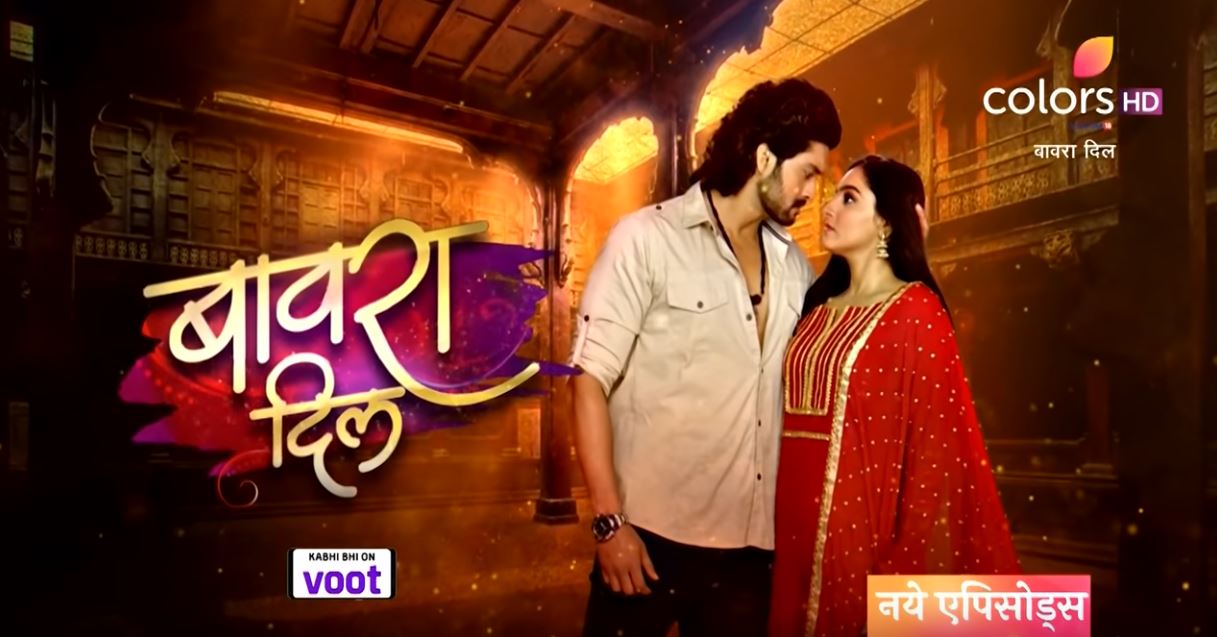 Bawara Dil 14th July 2021 Written Episode, Written Update on TellyUpdates.com
Scene 1
Sarkar tells the family that I didn't come here to do anything wrong. He tells Shiva that I came with trust in you. Sidhi tells Soni to not be scared, I am with you. She holds her hand and tells Sarkar how dare you to come here and bring these gifts? You apologized before so why are you here again? Mangala thinks why is Shiva silent? Shiva tells Sarkar I didn't know you were coming. Sarkar says this is like my house too. Sidhi says there were a lot of troubles because of you so go away. Did you forget my slap? She asks Kiran to continue Sonal's class. Mangala says enough of this education drama. She asks Kiran to go away. He starts leaving. Sidhi looks at Shiva but he doesn't say anything so Sidhi stops Kiran and says he won't go anywhere, he will go after Sonal's class ends. Mangala asks Shiva to stop her. Sidhi says Shiva decided that Kiran will teach Sonal so you will go against your son now? She asks Jalwa to take Sonal and Kiran away. They go from there. Mangala says enough, Shiva you should handle your wife otherwise.. Yashwant comes there and says otherwise what? he tells Sidhi that I am here now, don't worry. He asks Sidhi and Vijiya to go from there. Sidhi glares at Sarkar and leaves. Mangala says Sarkar brought gifts for all of us. Sarkar touches Yashwant's feet and says I didn't know you were here otherwise I would have brought gifts for you as well. My mother taught me manners. Yashwant says it's good that your mother taught you manners. My family has forgotten their manners so they forgot that trash should stay out of the house only. He tells Sarkar that don't come back in this house ever again without my permission. He pushes Sarkar out of the house and asks him to get lost.
Sarkar comes to his car and angrily breaks the window.
Yashwant tells Shiva that you kept serving to Akka Bai and I never said anything but today her useless son came with gifts for my daughter and my daughter in law? I will never accept this. Keep my family away from all this trash. Shiva nods. Yashwant goes from there.
Sarkar says this old man can't even stand in front of me and he insulted me? That dog Shiva didn't bark at his father. Mangala comes there and says I am really sorry about what happened inside. Sarkar says I don't want to insult you like I was insulted in your house. Shiva is like my brother and his father is like my father so I won't be hurt about his words. He goes from there. Mangala tells Vijiya that no one is thinking about my daughter's future. Sarkar left peacefully but he might change his mind about Sonal now. I hate that girl Sidhi, I won't spare her now.
Sidhi brings water for Yashwant and
Update in Progress
Update Credit to: Atiba
The post Bawara Dil 14th July 2021 Written Episode Update appeared first on Telly Updates.