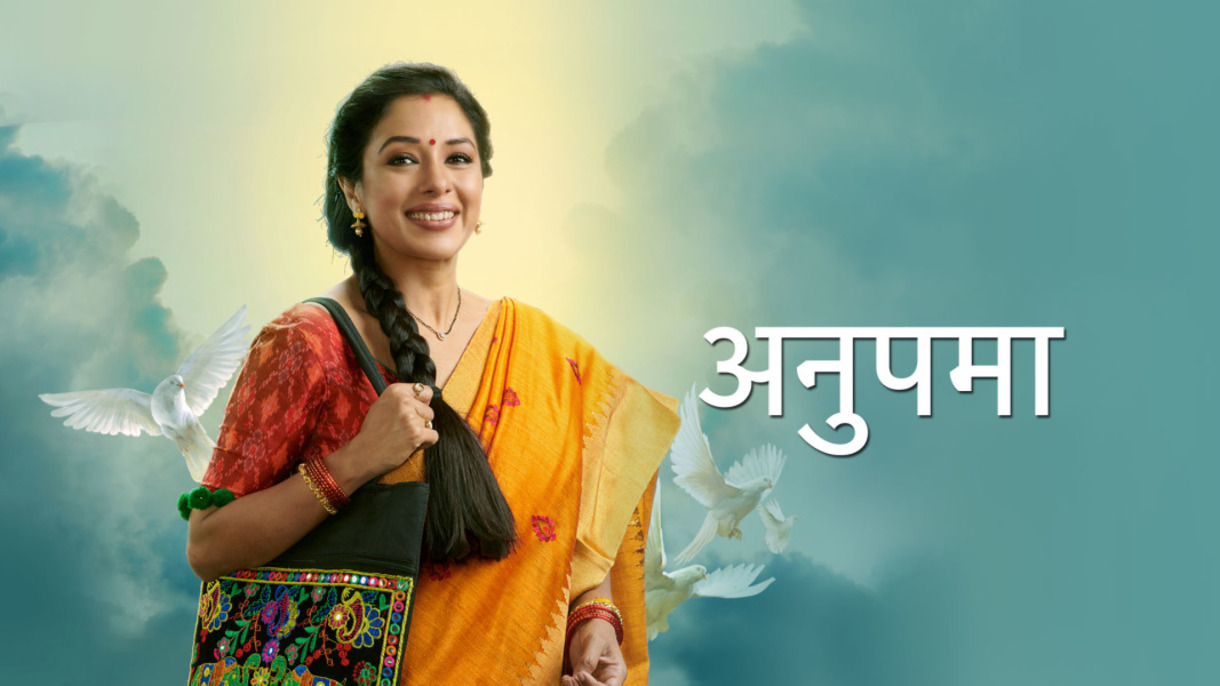 Anupama 9th July 2021 Written Episode, Written Update on TellyUpdates.com
Kavya blames Anupama for the loss of her job. Shocked Raghav asks Anu if she is supporting this man and asks Kavya how is Anu responsible. Kavya says Anu eyed on her husband and her job. Rakhi asks how can she blame her incompetency to Anu. Baa says she should stick chilli lemon on her husband then. Kavya continues yelling that they will never believe that Anu is the reason for all her problems, she always taunted about her not working at home, because of which she made a mistake at office. Baa says they never let her work as they respect a working woman and she is alleging Anu instead. Kavya yells they all think Anu is better than her. Baa says its her perception and with her arrogance, irritating nature, and insecure behavior, she is really lesser than Anu. Kavya continues yelling at Anu. Kinjal warns her next. She blames Kinjal next for her job loss and says she jealously got her out of job even not bothering about her promotion. Rakhi warns her to mind her tongue as Kinjal didn't get promotion because of her mistake. Kavya yells that the whole family is responsible for her job loss. Vanraj says if she blames them, then she is responsible for his job loss as she always degraded his job. Kavya yells that she gave so many years to the company and was kicked out for a small mistake. Rakhi tells Anu that they both are same as they like Kavya crying. Anu warns her to stop insulting a person in problem if she cannot respect her at least. Rakhi says she has mahaanta/greatness syndrome which makes her support a person who insulted her. Anu warns her to stop doing wrong if she cannot do good. Kavya walks away crying.
Rakhi offers job to Vanraj and asks her to join her office if his cafe is closed. Vanraj says she cannot follow samdhi samdhan's relationship without taunting, then how will she follow boss and employee relationship. Rakhi comments rope is burnt, but not the strength. Vanraj says he lost his job and dignity, but didn't lose dignity in his own eyes and will not lose it by working at her place. Rakhi yells that all responsibility will be on Toshu and Kinjal as Anupama's salary is very less and she cannot buy 2 weeks' sabji properly with it. Toshu and Kinjal ask her not to bother about their house. Rakhi says it takes 2 extra thalis to become middle class. Anu says it doesn't matter to them as they don't demand silver plates, rich knows to drag the blanket and poor knows to hide his/her feet, poor knows to run the house and be happy with less money, Rakhi can join them with one more thali as they will not mind serving her. Rakhi says she will have difficulty managing sautan and samdhan. Anu says she doens't have to bother about them and should leave if she is getting late. Rakhi leaves fuming. Kinjal emotionally hugs Anu.
Update in Progress
Update Credit to: MA
The post Anupama 9th July 2021 Written Episode Update: Kavya Blames Anupama For Her Job Loss appeared first on Telly Updates.