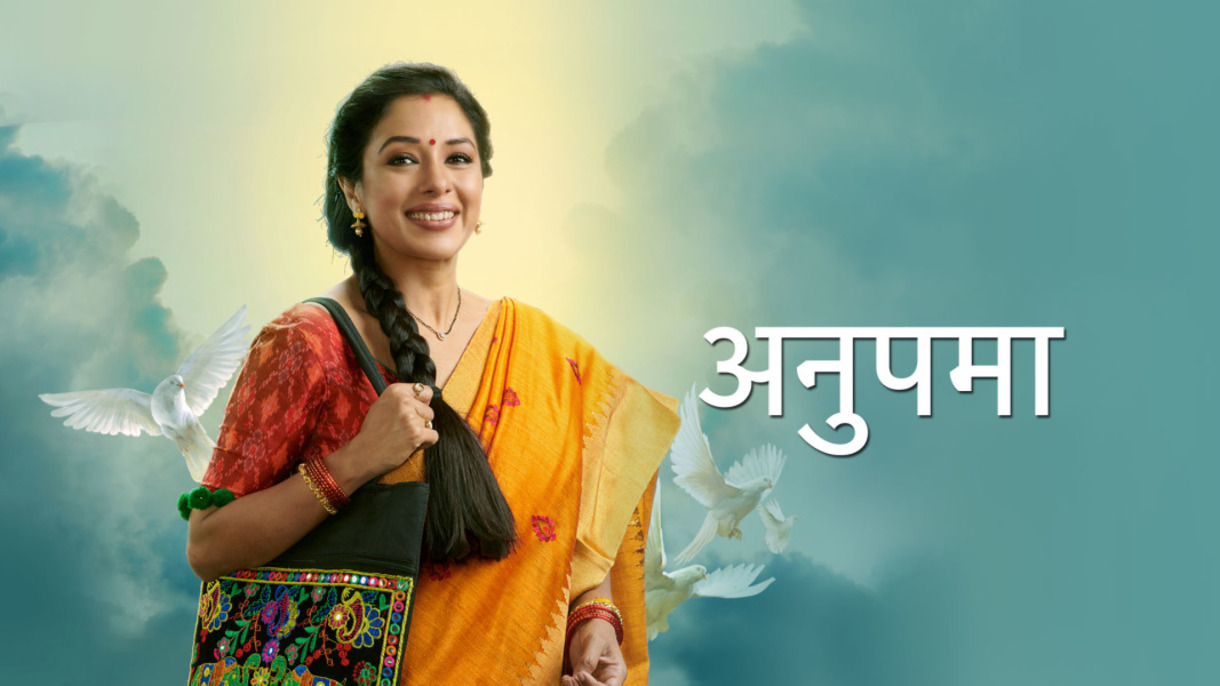 Anupama 5th August 2021 Written Episode, Written Update on TellyUpdates.com
Vanraj grooms Pakhi in front of Anupama to make her feel jealous. She waits for a job call, calls her friend enquiring about her referral, and hopes she gets a job soon and her life settles again. Vanraj drives car after being denied loan to pay 20 lakhs property tax and remembers each person's reply he met. Anu imagines grooming Pakhi for her dance performance. Kinjal walks in and seeing her sad says she need not worry as her other daughter is present with her. Samar and Nandini walk in next and cheer her up. She hugs them all. Pakhi passes by and thinks she became a villain as usual and mummy became a heroine, she with her bestie will win the competition and defeat Anu. Once Samar and Nandini leave, Anu asks Kinjal if her and Toshu's fight didn't end yet. Kinjal says it will not until either of them changes the decision. Anu says some decisions have to be taken by brain and not by heart; she will be heartbroken if they leave the house, but Kinjal and Toshu's relationship shouldn't break and hence Kinjal should shift to pent house with Toshu for sometime. Kinjal says she will never shift as she never had a family and lived a lonely life, when she is getting a family, she never wants to live them and even Toshu cannot stay happy without family like he stayed in her house for 2 days and was missing family. Anu says that was different as Toshu was her boyfriend then and now he is her husband and they will shift to their own house; they are alive today and may not in the future, but she and Toshu will live together for long, so she should do what Toshu likes, etc. Kinjal agrees.
Anu prays god that her Sweetie and students' dance performance goes well and Sweety wins the competition. She packs snacks and other stuff for students and Pakhi. Baa asks her to stop worrying for Pakhi. Kavya walks in with bag and says she packed Pakhi's stuff. Anu says Pakhi shouldn't have junk food. Kavya says she needs Pakhi well and she was eating only junk food during dance practice. Anu says during dance practice, a kid maintains calm and during real performance, she is very nervous and may feel stomach upset, hence Pakhi needs proper food. She offers khichdi for her Kavya and Pakhi. Kavya denies. She insists. Pakhi enters shouting not to force. Kavya starts drama and says her mother is more worried for her and hence she should take her mother along. Pakhi pleads her to come along. Samar warns her to shut up. Their argument stops. Baa warns to slap her
Update in Progress
Update Credit to: MA
The post Anupama 5th August 2021 Written Episode Update: Bapuji's Stern Decision appeared first on Telly Updates.