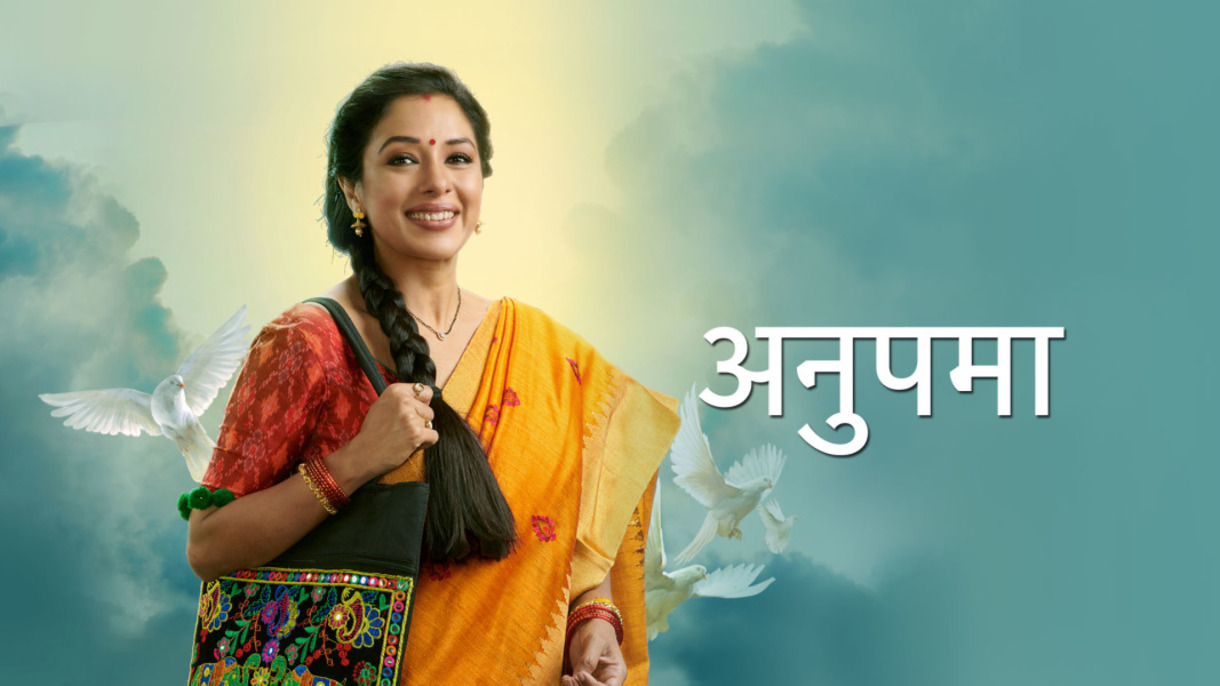 Anupama 20th July 2021 Written Episode, Written Update on TellyUpdates.com
Anupama and Vanraj eagerly wait for dance academy and cafe clients. A man enrolls his daughter in Anu's dance academy. Vanraj feels happy for Anu. Parents continuously enroll their children in Anu's academy. Anu asks them to sit in cafe until formalities are completely, but they deny. Kavya complains Vanraj that Anu is getting many admission but didn't divert even a single customer to cafe. Vanraj says she cannot force customers at gunpoint. Toshu tells Kinjal that he needs to talk to her. She says she is already tensed without a single customer in cafe. He says she knows he wants to talk, but she is avoiding him purposefully. She says when he knows, he shouldn't force her. He gets a call and leaves saying he will speak to her later. In the evening, Kavya yells that not even a single customer visited till now and hence instead of wasting time, they should return home. Baa asks her to go home if she wants. Anu tries to calm down Kavya and says customers will visit. Kavya yells that she is acting as if all the tables are full with customers. Anu gets an idea and asks family members to sit on every table mimicking a customer. Kavya continues yelling and challenges that even if a single customer comes, they can change her name.
A young couple walks in seeing the new place. Anu and Vanraj greet them. Kinjal asks Kavya should she change her name to champakali. Couple asks menu, and the girl orders keto burger. Vanraj says they have cheese burger. Girl asks if they don't have keto burger and tries to leave. Kavya yells. Vanraj stops couple and asks chef to prepare keto burger soon. Chef says he doesn't know. Anu rushes to the kitchen. Kavya yells if she knows anything than theplas. Vanraj asks if she knows to prepare keto burger. Anu says she prepared it for Pakhi's birthday during her birthday and prepares one. Vanraj serves burger. Girl asks what was it. Kavya tries to humiliate Anu again. Girl says its heaven, a perfect combination of taste and health and asks to get 1 more here and 6 parcels. Family gets happy hearing that. Anu prepares burgers and packs them for customer. Customer says chef rocks, pays, and leaves promising to refer this place to her friends. Family rejoices. Vanraj gives his cafe's first earning's credit to Anu and family praises Anu. Jealous Kavya yells they should close the cafe before they are fined. Bapuji corrects her. Mamaji jokes as usual. Vanraj tells Anu that he earned 1300 rs on his first day and insists to reveal her earnings. Anu says 6500 rs. He says he should steal it then, offers friendship and says they were together for 25 years, but he realized the meaning of friendship now. Anu laughs.
Next morning, Kinjal is busy in phone call meeting when Pakhi asks Samar to serve her breakfast. Their argument starts.
Update in Progress
Update Credit to: MA
The post Anupama 20th July 2021 Written Episode Update: Anupama Rescues Vanraj From Humiliation appeared first on Telly Updates.