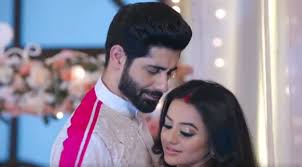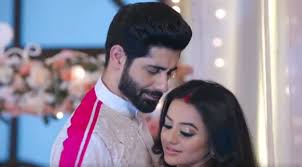 Scene shows Vansh doing gardening,he was not plucking weeds,a ball of street children,fell in his garden,he getting up with difficulty,inched towards the ball,all children were scared ,that old man ,who was none other than 80 years old Vansh,would be incensed,but,Vansh politely returned them their ball,which made them all really happy,and they rushed back with their ball,only a little girl stayed there,Vansh asked her the reason of staying there?
Girl: Grand uncle,why are you not plucking those weeds?
Vansh stayed quiet by the question,nd answered her with a soft smile,that even " Weeds have the right to live."
That girl,rushed with other children,as she was small enough to understand the deep meaning of this line,Vansh moved back ,towards his desolated house,and his flashbacks,showed ,how he understood the meaning of this line
Flashback shows,
A young girl,in her early twenties,in white top and denim shorts,boots,roaming allaround the street,looking at each little thing,with deep enthusiasm,and ,clicking photographs of every little thing,which for an ordinary man,would be just damn ordinary but for her,ieverything had uniqueness,and as ,she was roaming,her steps moved ,to the corner side,recycling shop,where an old man,used to keep bundles of magazines collected from all over the city for recycling.Riddhima got inside the shop,and all her childhood memories ,encircled her,how when,she was a child,and had,nocamera and no exposure to the real outside world,she used to ,come to that shop,and all the magazines,every photograph in every magazine,alays opened a new world for her,
back to reality,she was,one of the most ,successful photographer of industry,she had gone ,for clicking photographs ,from the beauty of amazon to the deadly cold of aurora.But still,the world,that she saw ,in that shop,that was still ,the same ,and most unique for her,she was just scrolling through the magazines,touching every page,feeling their smoothness,as it was the thing,that had,developed an instinct in her ,for potography.She got out of her childhood thoughts with a sound,and turned to find,that old man,had grew,much older,
she greeted him.
Oldman: Are you here for selling magazines?
Riddhima: Uncle…
She just said it,and the old man took,no more than a moment,to recognise,that it is the same orphan girl,who used to spend ,hours in her childhood in his shop,and used to care for him,as her own grandpa.His eyes got wet,as he couldnot believe that she has grew up so much…
They were just enjoying their reunion,when she heard,
Voice: Ya its the same Riddhima,who used to trouble us a lot .
She at a moment turned towards the voice,
it was a tall ,handsome guy,of her age,and her eyes smiled much theen her lips,she rushed and hugged him tight,he at first,was not ready back to hug her back,because she had returned after 10 years,but their memories,he remmbered them all,aand hugged her ,even more tight.
They shared an eyelock,and with that ,they remembered,their memories,that how ,they used to play ,in their childhood,he was there,for her ,every little injury,he was,the person,who showered ,boundless love on him ,caring about her a lot.
She had to leave them,to leave their city,to fulffil her dream,as well as,she didn't have any place to live at that time as the orphan center of their city ,has been closed,forcing her to leave the city,becaause Vansh and her grandfather,didn't earn much ,and she ,didn't wish to burden them.
Days passed,and these childhood friends,were getting ,in more stronger relationship,
Vansh's grandfather died,leaving him shattered,inclusive Riddhima.
But they,became each other power…
Riddhima then poured her heart out.
Riddhima: Vansh…I have ,loved you from childhood,and ,still…my love for you is boundless.
Vansh was still,confused abit,he knew,that Riddhima's love for him is pure,she never doubted him,and as ,he was ,in search of a job,Riddhima always supported him,he ws sure that she is ,his life partner,but ,the feeling of assurance to accept any relation is ,different.He didn't find that ,in him.
Nazrein chura ke mujhse
Jaa to rahe ho
Par aaine se kaise
Nazrein churaoge
Zinda rahunga main
Ehsaas mein hardum
Daava hai mera
Tum na mujhe bhool paoge
Jab zikar hoga ishq ka
To ro hi padoge
Afsos karoge afsos karoge
—————-
Days passed,
One day ,Riddhima was doing gardening,
Vansh moved to her,
slowly,
he sat besides her,and saw hr,glowing shiny face,on which ,smile never faded,she was always smiling ,high messy bun,her brown hair strands on her forehead,which had got,some mud due to gardening,and still,her eyes,which showed pure love ,for Vansh,but situation,of inferiority complex ,that Vansh had started feeling,was avoiding him ,to dive in her innocence.
Riddhima: See,I have not plucked out weeds,because they ,too have the right to grow up,and believe me,one day,they will too blossom.
Vansh was anxious from inside,the dell created between them,from his side,was ,making him anxious of every word said by her.
Riddhima: Vansh…
Vansh: I think,we should move on.
Riddhima ,for a moment became still by his words,she had ,not expected this,she knew,that their relation was growing bitter day by day,because of his unemployment,he had started distancing himself from her,as if she is the cause,but still she,always did her best,to not make him feel,inferior in any sense.
The fact that he is not earning money,and eating on Riddhimas money ,made him leave food many times,she too understood well,tried to make him understand,but never forced him,for anything,still ,the words he chose today,to move on,she was ,confused for the first time,that what really he want to say?
Vansh: I am unemployed,you are employed,
I always get failure,in everything,you always get success,in everything,
I am a weed,you are a rose bush,
stop sharing your efforts,with a weed,be fine wherever you are,let me stay,all alone,I don't want,my failures to cover up you.
Riddhima: I think,you are depressed.I think you need time.
Vansh turned more furious,holding her wrist tightly,
Vansh: I think,I need ,time from you,from this relationship,for,forever.
Riddhima: And the love ,that you had?
Vansh: That is gone.
She smiled.
Meri mohabbaton ki
Doge misaal tum
Fursat mein karoge
Khudi se sau sawal tum
———————–
5 years later,
Vansh was the CEO,of a company,which had organised,a workshop,inviting all the photographers from all over the country,he had been,in no contact ,with Riddhima,it was not that ,he forgot her,
he still ,
loved her,but didn't ,try to be in contact with her,
no clearity with his own heart,
if it was ,inferiority complex,
or his own depression,
or any other thing,he just remembered,that Riddhima,did her best ,to save their relation,she ,even sometimes let him win in his indefensible thoughts,
that was the reason,he didn't contact Riddhima back,because he knew,that the way she tried to ,make him blossom,and he ,just broker the ties,the dell he created,can not be overcame.
Still,he was waiting,for Riddhima in the workshop,on the fact that,she will,be in front of his eyes,atleast for some moments.
She too came,but not physically,
his wait ended,with his gaze on the projector,which showeed Riddhimas photograph.
" The leading photographer of industry,pride of our country,Riddhima,who died,in the terrorist attack over a camp,where she had went to courageously enlighten the reality of that camp,taking a clear war in hands,…."
And then ,Vansh was….
———————
Out of the flashbacks,he remembered,how he managed to ,find ,Riddhima's end time letters,in which ,she clearly mentioned,that she ,know that this project will lead to her end,but for enlighting the harsh condition of survivors ,she will got here,as a news photographer,which no one was ready for.
He also got her personal diary,
in which ,
she had mentioned,
that how ,
still,
she purely,
love Vansh.
She had written
That she has,
No complaint with Vansh.
———————-
Vansh: It is more than5 decades Riddhima,still…I am dying,to once again…..see you once,to tell you,that you were,you
To tell you that,I am ,still,dying for you ,with every moment.
And it ended,with his infinity tears impressions on the diary page,getting one more,tear.
Tere baad teri yaad ko
Bhula na sakunga
Ab aur kisi se yeh dil
Laga na sakunga
Tu aaye ya na aaye
Intezar rahega
Tujh se hi pyar tha
Tujhi se pyar rahega
Mere baghair tum bhi yaar
Tanha rahoge
Afsos karoge afsos karoge
Likh ke leejiyega ek roz karoge
Afsos karoge afsos karoge
Likh ke leejiyega ek roz karoge
The post Afsos karoge (Riansh OS BY Disha) appeared first on Telly Updates.